Food Drinks
Anora Group sees strong Q3 results – The Spirits Business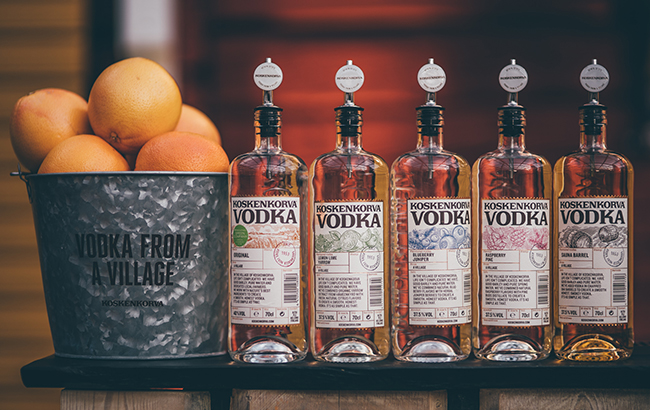 Daily News Post
||
Food
:
Koskenkorva Vodka owner Anora Group has reported a "historical" third quarter following the merger of Altia and Arcus in September.
Anora Group saw reported net sales grow by 31.6% during its 2021 third quarter, compared with the same period in 2020, to reach €165 million (US$185m).
The company's Finland and Exports segment achieved net sales of €30.7m (US$34.5m), while the Scandinavia sector reached net sales of €29.3m (US$32.9m).
Pekka Tennilä, Anora Group CEO, commented: "We had a historical and exciting third quarter with the completion of the merger of Altia and Arcus on 1 September when Anora was formed.
"Integration has started well and is progressing according to plan and on schedule. We are committed to the previously announced annual EBITDA [earnings before interest, taxes, depreciation and amortisation] net synergy target of €8-€10 million and we continue to expect that 80% of the net synergies are to be realised within two years."
Tennilä noted that both Altia and Arcus performed "very well" during Q3.
For illustrative purposes, the company shared that Altia reported net sales growth of 2.7% during the third quarter to reach €89m (US$99.9m).
Meanwhile, Arcus reported net sales growth of 4.9% to €79.4m (US$89.1m).
Tennilä added: "In the former Altia, net sales in Q3 improved, driven by the growth in spirits sales in Finland and exports, and Scandinavia segments, and supported by favourable currency exchange rates.
"In Altia Industrial, net sales declined slightly despite the good recovery of contract manufacturing volumes.
"In the former Arcus, the comparison against Q3 20 is particularly tough due to the Covid-19 effect. The reported net sales growth in Q3 was supported by favourable currency exchange rates.
"Net sales in wine in the large Swedish and Norwegian markets were at last year's level, while net sales in spirits were slightly below last year's level."
Anora Group said it would not be providing guidance for the remainder of 2021 because as societies return to normal following the Covid-19 pandemic, the on-trade and travel retail are expected to grow their share of sales.
Latest Food Drinks News Today Headlines Check More Links