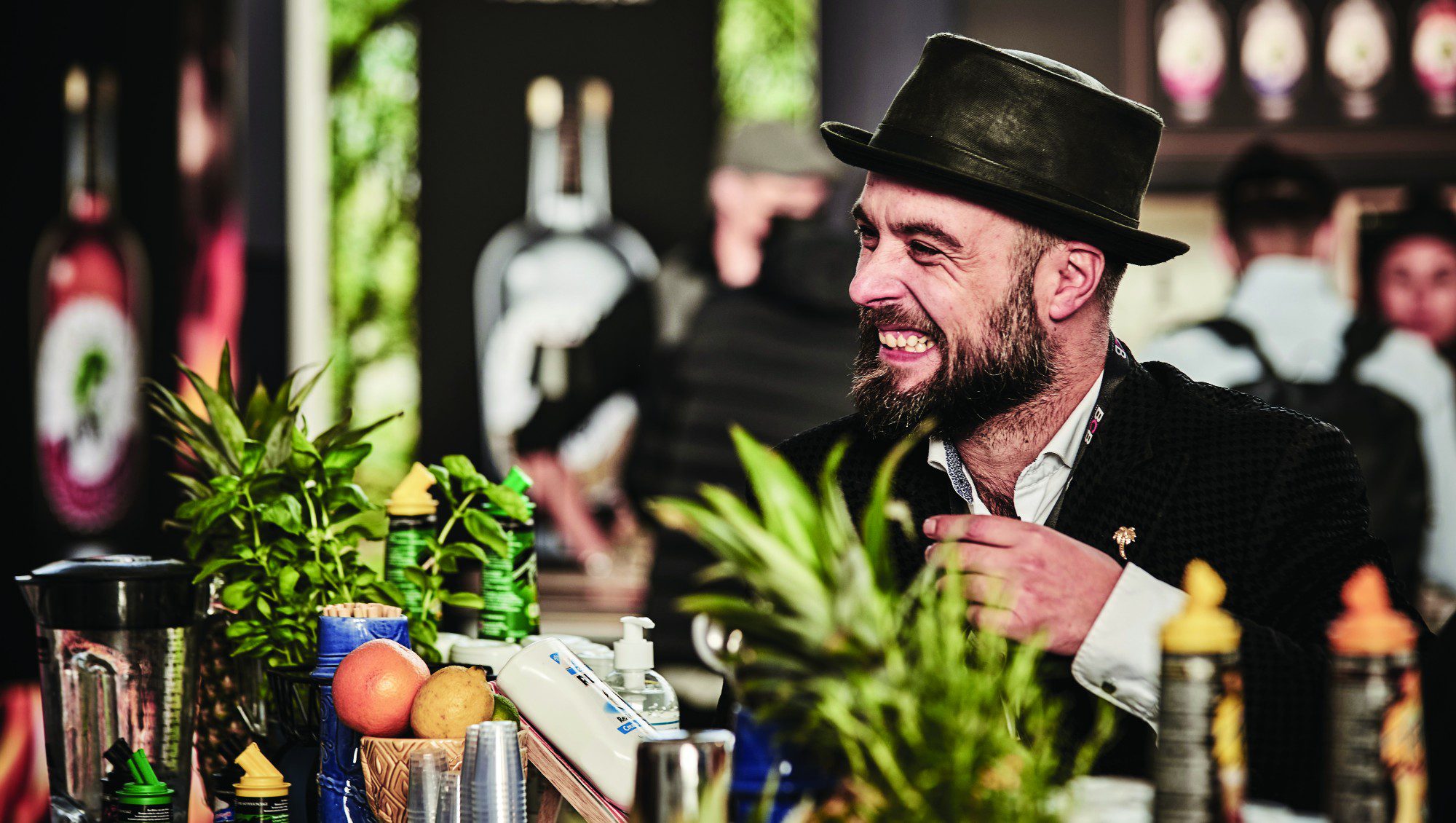 Daily News Post
||
Food
:
Last year Bar Convent Berlin staged a muted comeback after the Covid-19 pandemic, but 2022's fair is set to be a return to a full-sized show, with talks, tastings and events galore over its three days.
This year's Bar Convent Berlin (BCB) show will make its return to the German capital from 10 to 12 October, with a particular emphasis on Denmark as its 'country of honour'.
Visitors to the industry's biggest on-trade show, held at the Berlin City Expo Centre for the second year in a row, will be able to discover a pavilion dedicated to Danish producers, and a speakeasy bar from Copenhagen.
"We are very happy to have Denmark as our 'country of honour' this year," says Petra Lassahn, event director of BCB. "The country not only boasts a wide variety of high-quality spirits and brands but also captivates us with its one-of-a-kind bar scene and exciting personalities. It is this diversity and the special Danish spirit that we also want to make palpable at BCB together."
Located in Hall 18, the Danish pavilion will be organised in partnership with Mixology International, and will feature 15 brands. Among these will be Nordic Gin House, Copenhagen Distillery, Ish Spirits, and Hammer & Sons.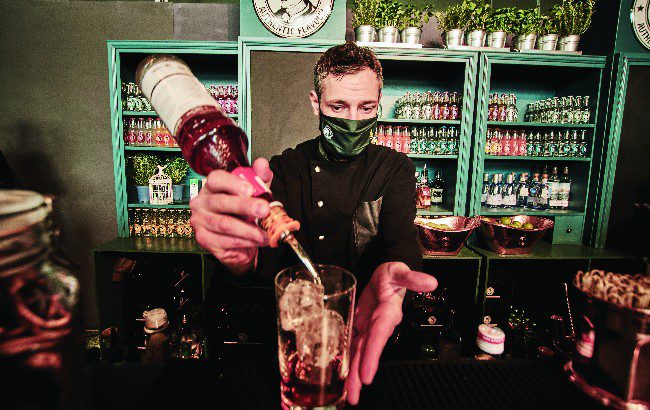 The speakeasy bar will be hosted by Copenhagen venue Kyros & Co, and its distillery and brewery, A Verre Co, featuring a portfolio of 17 products.
This year's show is expected to welcome around 16,000 visitors and 450 exhibitors over the three days.
Returning for 2022 will be The Young Guns area, which puts the spotlight on 16 up-and-coming brands. Drinkers will be able to sample products from Indian mixer maker Sepoy & Co, alcohol-free apéritif Polly, mezcal brand The Producer, and Polish distiller Podole Wielkie.
An exciting educational programme awaits visitors on five stages, including a talk from Three Sheets' Max Venning on low-cost techniques, while the founders of the Pinnacle Guide will explore the topic 'Judging Bars'.
Iain Bell will discuss health and nutrition in the industry, and Colombian bar Alquimico will give visitors an insight into the concept 'From the Bar to the Farm'.
Danil Nevsky and Philip Duff are among some of well-known experts from the bar scene who will be part of the programme.
Bar Convent Berlin will also highlight the burgeoning aperitivo trend with a pop-up bar by 14 De La Rosa from Barcelona, Spain, where the bar team will mix specially created recipes. Meanwhile, Ecospirits will make its trade show debut, showcasing its sustainable technology to visitors, including Ecoplant, a containerised, semi-automated spirits-processing facility.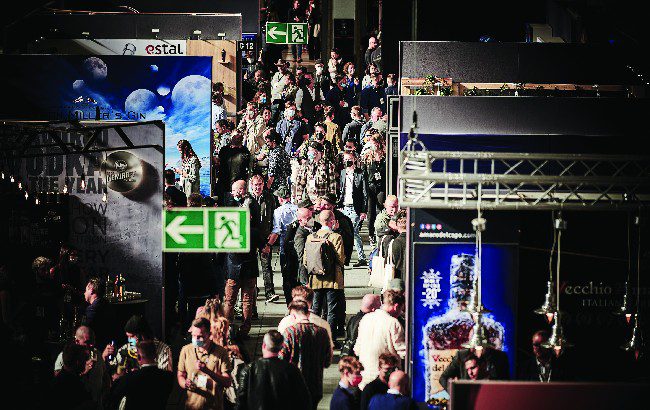 Nature lovers can also get their hands dirty in the Urban Gardening Area in Hall 18, where they can get involved in workshops about plants and herbs.
For the first time this year, German bar association Deutsche Barkeeper Union (DBU) will also be an exhibitor and partner at Bar Convent Berlin. The DBU will have a two-part booth at this year's show, with one half focusing on education and workshops, and the other providing networking opportunities in a relaxed atmosphere.
Portugal will have a strong showing at this year's show, with producers including cork maker Amorim Top Series, Madeira Rum, Adamus Dry Gin, and Arbun Distillery.
Guest shifts
It wouldn't be BCB without guest shifts from bartenders across the world for those who want to explore the city's vibrant bar scene after hours. Among some of the industry faces propping up Berlin bars will be: Jesse Vida from Cat Bite, Singapore; Alex Francis, Barney O'Kane and Timotée Pranger from Little Red Door, France; Jean Trinh, Irene Diaz, Paola Oviedo Gutierrez from Alquimico, Colombia; Zana Möhlmann & Angelos Oikonomou from Super Lyan, Amsterdam; and Iain McPherson from Panda & Sons, Edinburgh.
It's a welcome return to full form for the trade show, which was cancelled in 2020 because of the pandemic. The event will return to its original scale, and will be extended to six exhibition halls, similar to when the show was held at Station Berlin in 2019.
Last year, BCB had to restrict numbers and enforce additional safety and hygiene measures, including proof of vaccination status. Lassahn adds: "With this year's BCB we want to make up for what was not possible in this form in previous years. We want to surprise, be bold, and create unique experiences for our visitors – with amazing hotspots on site, guest shifts from top international bartenders, new discoveries, an exciting and diverse stage programme and much more."
For the full programme, visit barconvent.com, and keep reading to check out our picks of the exhibitors to look out for.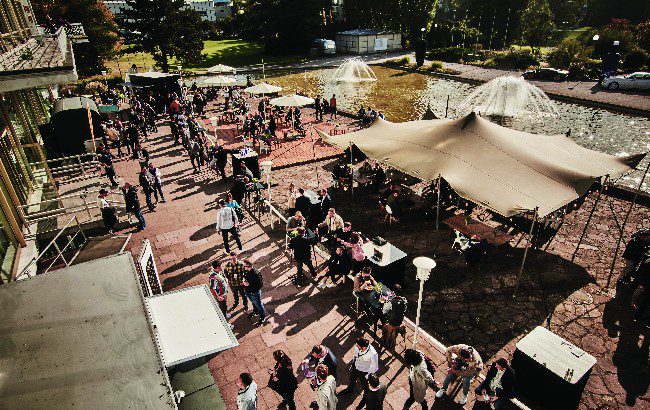 ---
Badel 1862
Stand: 11.1A19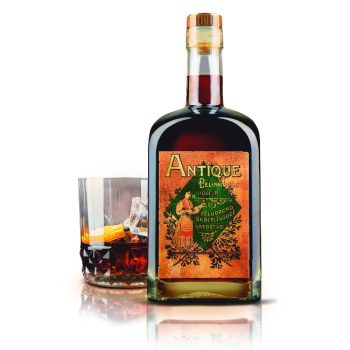 Fans of herbal liqueurs should make their way to Badel 1862's stand to try its Pelinkovac Gorki and Antique Pelinkovac bottlings. "We just can't wait to see the look on the faces of the visitors when we pour them perfectly served Antique Pelinkovac," a company spokesperson says. The focus will also extend to its plum-flavoured spirits: Badel Hrvatska Stara Šljivovica and Šljivovica Premium selection. Meanwhile, several other speciality liquids will also be on offer.
The company is focusing on strengthening its presence in Europe, and will announce a new partnership with Wine Wolf as its distributor in Germany at the show. Badel 1862's senior brand manager, Matko Radovčić says the company is looking forward to seeing familiar faces and making new connections.
---
Belfast Distillery Co
Stand: 11.2C21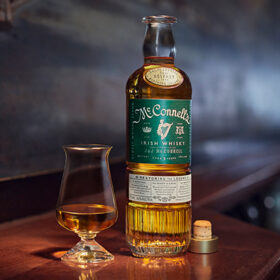 This year's event is a standout one for Ireland's Belfast Distillery Co, as it is showcasing its latest release, McConell's Sherry Cask Finish for the first time. McConnell's Irish Whiskey was launched in 2020. Also on show will be the brand's McConnell's 5-Year-Old. The distillery will also be answering questions about the building of its J&J McConnell's Distillery and visitor centre in the A-Wing of Belfast's Crumlin Road Gaol. It invested £22.3 million (US$27m) into the project in August this year, having received planning permission in March 2021.
The site plans to host 100,000 visitors each year. Belfast Distillery is hoping to reconnect existing distribution partners and meet prospective distribution partners, as well as meet and catch up with suppliers and stakeholders.  Sarah Kennedy, McConnell's brand manager at Belfast Distillery, says: ""We are looking forward to seeing the BCB show back in full swing. We are excited to see it back to its full capacity."
---
Beveland Distillers
Stand: 18A16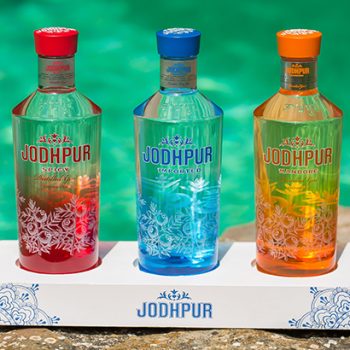 Spanish spirits producer Beveland Distillers is aiming to increase its visibility by attending this year's Bar Convent Berlin show. Drinkers can sample the company's portfolio, including Mallorcan brandy Bodegas Suau, and Relicario Rum's Superior, Supremo, Peated Finish and Vermouth Finish expressions. Venezuelan rum Caracas will also be present, with its eight-year-old, Nectar, Coffee and Honey bottlings.
The brand will also offer its Jodhpur gin range, made with Indian botanicals, and said to offer an experience of the spice route, including London Dry Gin, Spicy, Mandore and Reserve. The company's brand ambassador will also provide 'unforgettable' gastronomic experiences to visitors.
---
Borco
Stand: 18C15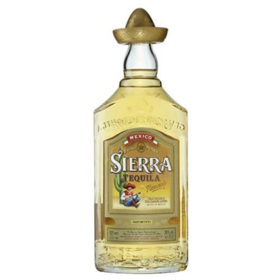 German spirits producer Borco has given its stand an eye-catching revamp this year, and will take drinkers on a journey through its Sierra Tequila, Finsbury Gin, and Helbing Aquavit brands. "I am very much looking forward to a great reunion and inspiring conversations in Berlin," says Markus Kohrs-Lichte, Borco CEO, and chairman of the management board.
"With the revised design of our stand, we are focusing on the Borco brands, and are putting the repositioning of our three top brands in the spotlight. "Our new look at the fair fits perfectly into our strategy to strengthen the Borco brands and their international distribution." Design highlights of the stand include a telephone box from London, which has a few surprises in store for visitors, and a display of Helbing miniatures, inspired by the iconic fish market in Hamburg-Altona.
---
Diplomático
Stand: 20A37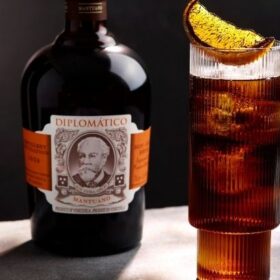 Venezuelan rum brand Diplomático is planning to showcase its green credentials to visitors. The company is seeking to bring 'meaningful change' through three pillars: streamlining its processes, protecting the environment, and caring for its people. "We want to present the contribution of our two brands to sustainable development," says Edouard Beaslay, marketing director, about its Diplomático and Canaïma gin brands. "We will be particularly proud to showcase best practices and sustainable techniques in cocktail making, thanks to the winners of our 2021 'Artisans of Taste Competition'.
"Held under the umbrella of our Diplomático & Co trade-and-advocacy platform, this initiative stimulated sustainability and creativity in 31 countries." Through its Canaïma brand, the company has contributed to the reforestation of the Amazon and the development of local communities, with the help of top bars and trade professionals.
---
Douglas Laing & Co
Stand: 20D39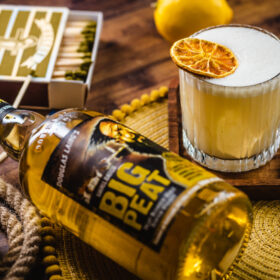 Independent Scotch whisky company Douglas Laing will see its Remarkable Regional Malts – a 'unique' range of six bottlings from each of Scotland's malt whisky distilling regions – displayed at BCB. The range comprises The Epicurean (Lowlands), Timorous Beastie (Highlands), Scallywag (Speyside), The Gauldrons (Campbeltown), Rock Island (Islands), and Big Peat (Islay).
Brand manager Rebecca Fennell says that Rock Island will be "stealing the show" at this year's event. The bottling is a marriage of single cask single malts from Orkney, Arran, Jura and Islay. "It boasts a sweet, salty, and smoky flavour profile. We can't wait to share our newly trialled, tested and very much loved long serve: Rock Island, tonic and fresh lime. It's super refreshing and incredibly moreish," added Fennell.
---
House of Angostura
Stand: 20C43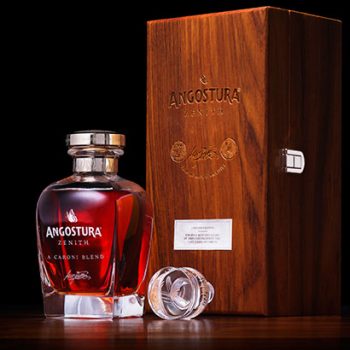 Trinidad and Tobago-based rum and bitters producer Angostura will offer its full portfolio of products, including several new spirits. The company will bring its ultra-premium limited-edition Angostura Zenith and the new Angostura Tamboo Spiced Rum to BCB. "These products are evidence of Angostura's response to current global trends of premiumisation and increasing innovations in the rum category," says marketing manager Lawn Davis.
Furthermore, the company will showcase its Angostura aromatic bitters, orange bitters, cocoa bitters, Angostura 1824, Angostura 1919, Angostura 1787, its seven-year-old rum, five-year-old rum, Angostura Reserva, and Amaro di Angostura. "Our objective will not only be to showcase our brands and their usage but also introduce the trade audience to the many welcoming faces from the House of Angostura," Davis added. "We are looking forward to reconnecting with the global trade audience after an absence of two years."
---
Ish Spirits
Stand: 18C23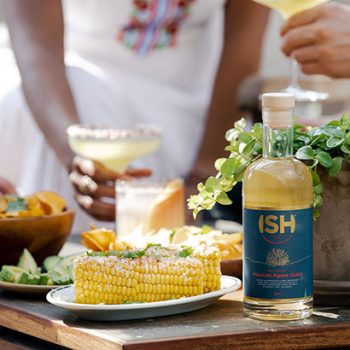 Non-alcoholic drinks producer Ish Spirits will offer its full range of zero-ABV wines, 'spirits' and pre-mixed cocktails, with a particular focus on its 'rum'. Morten Sørensen, founder of Ish Spirits, says: "We will launch the third generation of our non-alcoholic rum that we have named Ish Caribbean Spiced Spirit – the world's first dealcoholised rum made with full-strength rum from the Caribbean."
At BCB, the company hopes to "elevate the non-alcoholic category, inspire the professional trade, and show how to capitalise on the mindful drinking trend". Sørensen is also seeking to "blow the minds of bartenders who might be sceptical about the non-alcoholic category".
---
La Martiniquaise-Bardinet
Stand: 20A05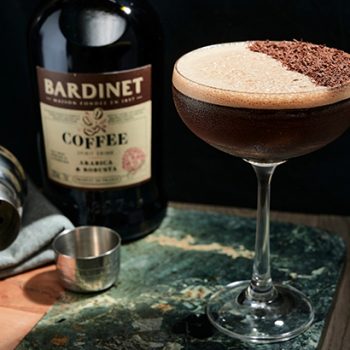 French spirits producer La Martiniquaise-Bardinet will bring some of its key brands to Berlin, from its agricole rum Saint James from Martinique to its single malt Scotch whisky brand, Glen Moray. Marie Brizard Wine & Spirits' range of liqueurs, the Porto Cruz Port brand, and fruit purée range Mixers will also be on offer.
La Martiniquaise-Bardinet is the majority shareholder of fellow French company Marie Brizard Wines & Spirits. At Bar Convent Berlin, the firm hopes to "share and exchange with the trade" and strengthen its partnerships in Europe", according to Donatien Ferrari, group communications manager. Ferrari says the company is looking forward to sharing its "passion with the best bartenders in Europe" and showcase its "diversity of terroirs" to a wide audience.
---
Labrenta
Stand: 11.1A24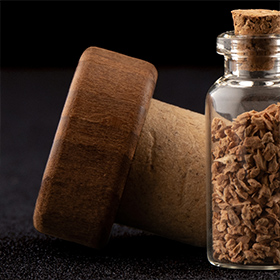 Italian stopper producer Labrenta will head to Berlin with its complete range of premium and luxury closures. The company will also showcase its new exhibition tool, Totem, created to show visitors the countless closures solutions that Labrenta offers. Federica Maltauro, marketing and communication for Labrenta, says: "We are investing in these kind of exhibitions more than packaging ones, where we find easy connections with spirits producers, and a better way to understand their needs to offer the right closures.
"Beyond that, it is a great opportunity to understand new trends and markets signs." The company will soon present its partnership with Guala Closures, establishing a hub for luxury closures. For those keen to explore the possibilities of modern stoppers, don't miss this stand.
---
Luxco
Stand: 20A31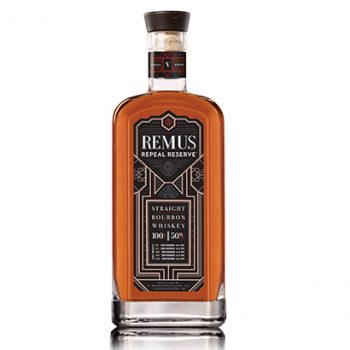 American whiskey maker Luxco is calling on visitors to visit the stand for a celebratory toast, after reporting a 27% sales increase last year across Germany and Europe. Luxco says growth was driven by demand for its Yellowstone Select Kentucky Straight Bourbon, created at its Limestone Branch Distillery.
Sales of Yellowstone Select have risen by 18% year on year in Germany, following suit across Europe by 60% year on year. Luxco will be also showcasing its Ezra Brooks and Rebel Bourbon ranges, both distilled and aged at Lux Row Distillers in Bardstown, Kentucky. Following the rebrand of Luxco's 174-year-old Lawrenceburg distiller of its branded spirits to Ross & Squibb Distillery, drinkers can find out more about forthcoming Bourbon and rye whiskeys from the Indiana site. A 700ml bottling of Remus Bourbon and Rossville Union Rye are planned for early 2023.
---
Ron Barceló
Stand: 20C29
Visitors to Ron Barceló's stand will be able to sample a new rum from the producer, finished in Port casks. Barceló Imperial Porto Cask is part of the brand's Rare Blends Collection, which uses casks from various latitudes. The rum will be available served neat or in cocktails. "We are looking forward to meeting partners, bartenders, consumers and all BCB attendees once again, says Chiara Pennacchio, global marketing director. "It is always a pleasure, especially after such a long time due to Covid restrictions."
Furthermore, the company will focus its communication on its premium portfolio and sustainable ethos. A vast number of products will be on offer at the stand, including Barceló Blanco, Barceló Añejo, Barceló Imperial Onyx, and Barceló Imperial Premium Blend 40th Anniversary. "The main focus in attending this fair is to increase the brand exposure on a global scale," Pennacchio adds. "This will be achieved by greeting potential partners and broadening our network."
---
Teeling Whiskey Distillery
Stand: 18B12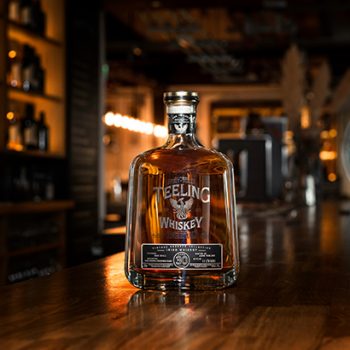 Swing by Teeling's for a taste of its expansive range of Irish whiskey: Teeling Small Batch, Teeling Single Grain, Teeling Single Malt, Teeling Single Pot Still, and Teeling Blackpitts Peated Single Malt. Other bottlings include the brand's Stiggins Fancy Pineapple Rum Cask, plus its Limited Edition Small Batch Collaboration series. Teeling will also be exhibiting yet-to-be released whiskeys.
Fellow spirits brands, craft producers, and bartenders should be on particular alert, as Teeling is looking forward to meeting you. The brand is proud to be part of the strong representation of Irish whiskey at this year's event, with the growth of the category seeing expansion domestically and internationally. This year, the brand teamed up with Aer Rianta International to launch a travel retail-exclusive single cask whiskey series, the IWC Brand Ambassador Selection. The release was timed to coincide with St Patrick's Day (17 March).
---
Spirit of Manchester Distillery
Stand: 11.2A18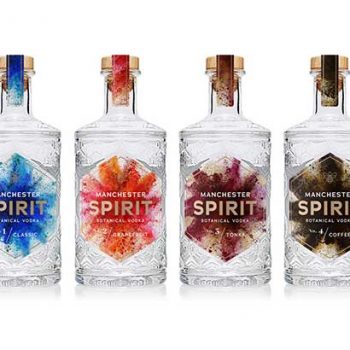 Pay a visit to Spirit of Manchester's stall, where it will be displaying its Signature gin, One-Eyed Rebel rum range, Manchester spirit selection, and Tonka Vodkas. Plus, the distillery is showing an array of new products, from the new spiced bottling of its One-Eyed Rum, and flavoured vodkas. The brand will also be showcasing the early stages of its whisky, One Point Six English Whisky.
The company has worked with JW Lees Brewery to source the fresh yeasts for the product – specifically a 5,000th-generation yeast dating back 30 years, which will provide an 'authenticity and uniqueness' to the whisky. First-fill Bourbon, red wine, and Sherry casks will be used for the spirit's three-year maturation. This year, Spirit of Manchester Distillery is especially focused on brand presence in Germany, and relationships with German distributors. It will also be concentrating on export growth in 2022 and 2023.
---
Thomas Henry
Stand: PEG-07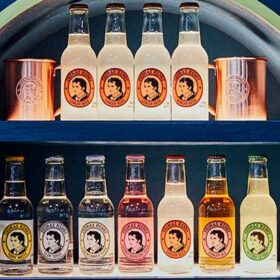 Head to Thomas Henry's booth for an invitation to its epic after-party, details of which are being kept under wraps. While there, drinkers can taste their way through the mixer producer's portfolio, available in both 200ml and 750ml premium glass bottles. "BCB is where the brand had its first appearance," says Marco Frizzarin, international bar manager. "It is our heartbeat, and is still very important to us after 12 years of shaking up the global mixer category. We will have an amazing presence at BCB to bring together our global network of brand ambassadors and distribution partners as well as all the friends of the brand that have helped us to become what we are today." Frizzarin adds: "Bar Convent Berlin is, for us, a way to celebrate Thomas Henry and the people behind it."
---
Zamora Company
Stands: 18C25 Licor 43 and other Zamora brands 17B40 Lolea Mediterranean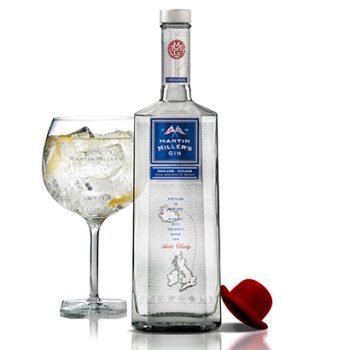 Apéritif Spanish drinks firm Zamora Company will occupy two stands at this year's show, debuting its full portfolio at BCB for the first time. Among the brands on offer are Licor 43 liqueur, Martin Miller's Gin, Villa Massa Limoncello, American whiskey Yellow Rose, and Lolea apéritif. It will also be the first international showcase for the company's Licor 43 Chocolate variant – a fusion of Licor 43 Original with 100% sustainably sourced cocoa. "Anyone interested in coffee-cocktail creativity should come to see us, as we'll be showing the ways you can serve a Licor 43 Carajillo – regular, shaken, nitro, and in our RTD – and it's a great opportunity to find out more about our Bartenders and Baristas Challenge," says Ilja Slutskiy, brand manager Germany, Zamora Company. In Germany, our key Licor 43 serve is the Modern Milkshake, and we'll have classic dairy and vegan versions to try." sb
Latest Food Drinks News Today Headlines Check More Links