Food Drinks
Beam Suntory invests in Flying Embers RTDs – The Spirits Business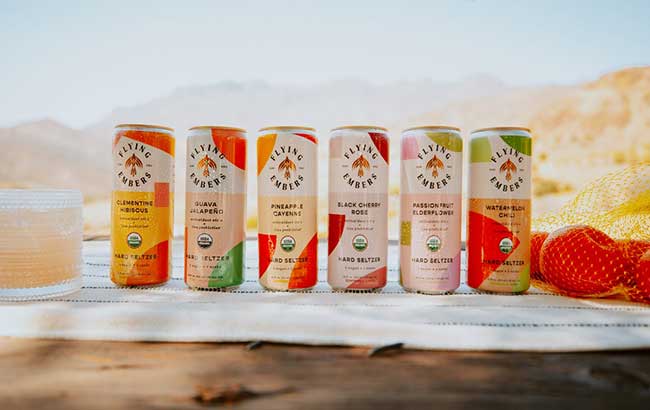 Daily News Post
||
Food
:
Flying Embers, a brand of hard kombuchas and hard seltzers, has closed a US$20 million series C funding round led by spirits giant Beam Suntory.
The California-based ready-to-drink (RTD) beverage start-up has also raised funds from Power Plant Ventures, Quadrant Capital, Monogram Capital Partners and Beechwood Capital in this latest round.
Flying Embers was founded in 2017 by Bill Moses as a hard kombucha brand, and has since expanded its range to include organic, botanical-infused hard seltzers and canned wine spritzers.
"We are starting the year with strong momentum behind our platform of breakthrough premium brands," said Moses, who noted that the business grew by more than 93% in 2021.
"Hard kombucha continues to scale nationally, outperforming general alcohol trends as early adopting markets and retailers have bet big on beyond-beer categories."
Moses also revealed that Flying Embers' hard seltzer sales increased by more than 284% this year as "consumers continue to seek out sophisticated flavour combinations and quality plant-based ingredients".
These figures echo data from IWSR Drinks Market Analysis that show the rapid growth of the RTD market, which is expected to outperform the total beverage alcohol category by 2025.
Flying Embers plans to use the investment to increase the presence of its range across the US, particularly by upping the marketing of its hard kombuchas in order to introduce new consumers to the category.
The producer will also invest in the development of organic alternatives in adjacent alcohol categories.
In July 2021, Beam Suntory joined forces with Boston Beer to create RTDs for the former company's Sauza Tequila brand and spirit-based products for the latter's Truly Hard Seltzer.
Latest Food Drinks News Today Headlines Check More Links