Food Drinks
Fluère unveils cocktail for Extreme E finale – The Spirits Business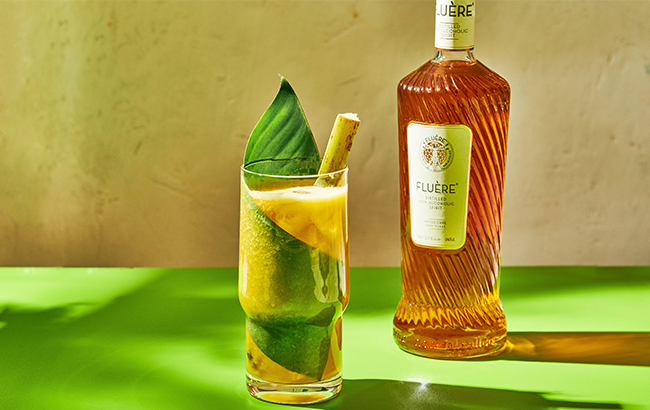 Daily News Post
||
Food
:
Zero-ABV brand Fluère has revealed its signature cocktail ahead of the final leg of the 2021 Extreme E Championship.
After wellness company Next Frontier Brands purchased Fluère Drinks earlier this year, the non-alcoholic 'spirits' producer signed a sponsorship deal with the Andretti United Extreme E racing team.
Fluère is launching signature non-alcoholic cocktail, Nature's Bounty, to mark the finale of Andretti United Extreme E Championship.
The race is taking place this weekend (18-19 December) at Jurassic X Prix in Bovington, Dorset, UK. The site was chosen to highlight how rising sea levels are causing irreversible damage in the form of coastal erosion. The location for Extreme E races are selected to raise awareness of global climate change.
Roiby Gonzalez, chief marketing officer at Next Frontier Brands, said: "Extreme E has achieved so much in its first season in regard to drawing attention to the role sport can play in the fight against climate challenge.
"We are delighted to have been a small part of the championship's journey through our partnership with Andretti United Extreme E, utilising our shared passion for raising awareness of the impact of climate change. Here's hoping the team can continue their fantastic form into the final race at the Jurassic X Prix."
The Nature's Bounty cocktail comprises Fluère Spiced Cane, coconut water, granny smith apple chunks, pear chunks, lime, honey and salt.
The livery of the Extreme E vehicle was chosen by the winner of a competition run by Fluère for the championship. The winner selected the Fluère Original Botanical Blend livery, used in the previous round in Sardinia, Italy, for its Island X Prix.
The other three races of the championship took place in Saudi Arabia (Desert X Prix), Senegal (Ocean X Prix), and Greenland (Arctic X Prix).
For the Artic leg of the race, the zero-ABV brand launched Fluère Ice Flow in celebration of the partnership with Andretti.
Earlier this year, the producer launched a range of non-alcoholic cocktails, each reflecting a location of Andretti United Extreme E's racing series.
Latest Food Drinks News Today Headlines Check More Links