Food Drinks
Industry calls for end to steel tariffs – The Spirits Business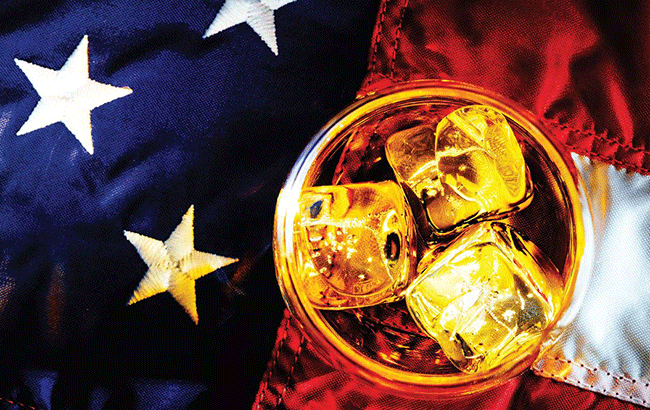 Daily News Post
||
Food
:
Trade bodies and businesses have issued a joint call for an immediate resolution to the three-year steel and aluminium dispute.
The plea comes ahead of this week's meeting between UK secretary of state for international trade Anne-Marie Trevelyan and US secretary of commerce Gina Raimondo.
In 2018, former US president Donald Trump imposed a 25% tariff on steel and 10% on aluminium from the EU.
The EU implemented a 25% tariff on American whiskey and other goods in retaliation, amounting to €2.8 billion (US$3.3bn) worth of products.
On October 31 this year, the US and EU agreed to suspend steel and aluminium tariffs, but they still remain in place for the UK.
Trade bodies including the Distilled Spirits Council of the US (Discus), The Bourbon Alliance, Wine and Spirit Trade Association (WSTA), US Chamber of Commerce, and Toasts not Tariffs Coalition have released a statement ahead of the US-UK meeting.
The statement said: "Since June 2018, many businesses on both sides of the Atlantic have been crippled by tariffs in this dispute. In addition to the tariffs, the Covid-19 pandemic has resulted in significant economic damage.
"For example, the pandemic saw consumer spending in the hospitality sector fall by more than 70% in the UK, and as a result, many bars, pubs, restaurants, and local specialty liquor shops have had to shut their doors for good.
"Similarly, the tariffs have seen American whiskey exports to the UK decline significantly over the last three and a half years – collapsing by 53% between 2018 and 2020. This has negatively impacted jobs across the US, from distilleries through the US supply chain, from farmers to glass producers.
"We welcome the announcement of an agreement between the US and EU in the 'Section 232' [steel and aluminium] dispute, and the signal that a resolution between the US and UK is possible. We urge the US and UK governments to resolve this dispute without further delay. The upcoming meetings between the US and UK offer the ideal opportunity for a resolution to the dispute to be found.
"Doing so will allow the US and UK to strengthen the transatlantic trading relationship, which is of key importance to our industries, leaving us the ability to tackle pressing common challenges together, in a spirit of unity."
Latest Food Drinks News Today Headlines Check More Links