Food Drinks
Johnnie Walker teams up with Equal Measures – The Spirits Business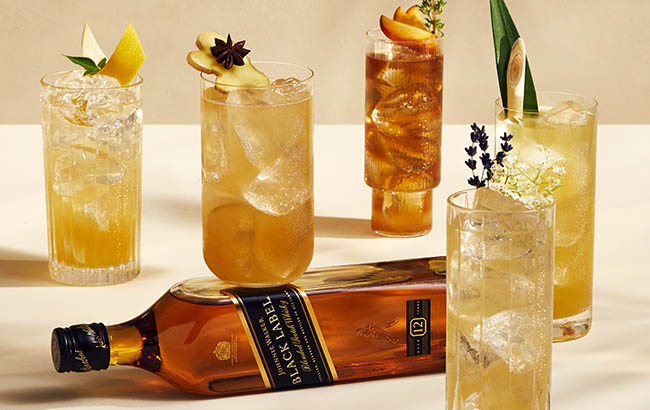 Daily News Post
||
Food
:
Blended Scotch whisky brand Johnnie Walker has partnered with Equal Measures to support marginalised groups in the on-trade.
By Nicola Carruthers
The year-long partnership between the Diageo-owned Scotch brand and the charity will kick off with a series of events to support Equal Measures students and help them enter the on-trade industry.
Equal Measures was founded by Deano Moncrieffe, owner of Hacha Bar in Dalston and Brixton.
The programme is available to anyone aged 18 years and above who works in the drinks industry from a marginalised background.
Successful applicants will be paired with an industry figure from Johnnie Walker or other brand sponsor, who will offer mentorship for a minimum of three months.
Moncreiffe said: "Equal Measures is founded to support anyone who feels marginalised and faces entry barriers into the wider world of hospitality. Our intention is to create a regular, open for all, series of events where we can celebrate the local community."
As part of the collaboration, Johnnie Walker will launch its first Community Day today (21 March) at Hacha's Brixton site to celebrate the achievements of current and future students of the Equal Measures Education and Mentorship programmes.
Community Day will bring together adults considering a career in the hospitality sector to enjoy a friendly competition that tasks them with creating a Highball serve using Johnnie Walker.
Tim Philipps Johansson, global ambassador for Johnnie Walker, will be on hand to provide students with knowledge on the brand.
Each entrant to the contest will receive funding to purchase ingredients for their creation from the local market. The winners will also be given vouchers to spend at Hacha Bar and other local restaurants.
Tim Philips Johansson said: "We are proud to support Equal Measures as part of a long-term initiative that will help marginalised groups into the on-trade.
"We hope to impart knowledge and encourage growth within the students of Equal Measures programmes and build long-lasting and sustainable careers for all those enrolled."
Community Day will be hosted every month at the Brixton bar. Themes for 2022 include food-pairing masterclasses, panel discussions and management coaching, with the aim of providing insight and training to students and highlighting the importance of supporting local businesses from ethnic minorities.
The Drinks Trust charity launched a mentorship programme with Equal Measures last year.
Latest Food Drinks News Today Headlines Check More Links