Food Drinks
Low-alcohol marketing rules given update – The Spirits Business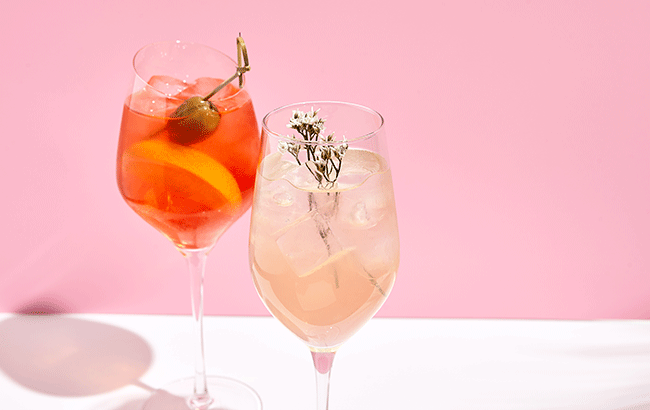 Daily News Post
||
Food
:
The regulations regarding low-alcohol marketing have been updated to ensure 'responsible marketing'.
The Committee of Advertising Practice (CAP), author of the UK Code of Non-Broadcast Advertising and Direct & Promotional Marketing (the CAP Code), and the Boradcask Committee of Advertising Practice (BCAP), author of the UK Code of Broadcast Advertising (the BCAP Code) have implemented the changes following a public consultation.
Low-alcohol products are those above 0.5% ABV, up to and including 1.2% ABV. Products above this strength cannot be called 'low-alcohol'.
Beverages that sit above 1.5% ABV can only be referred to as 'lower alcohol' when compared with a higher-strength drink.
However, low-alcohol products can have a preference claim attached to statements of, and comparisons with, their ABV. They are permitted to make their ABV a specific selling point of the product.
Preference claims for low-alcohol products were previously prohibited in adverts that also promoted standard alcoholic drinks.
This was removed to give advertisers more scope to promote the benefits of reducing alcohol consumption and encourage consumers to do so.
The updates to the rules have been welcomed by UK industry watchdog the Portman Group.
Matt Lambert, CEO of the Portman Group, said: "As a growing category is it important that consumers are educated about low-alcohol choices, and it is imperative that producers adhere to responsible advertising rules.
"We therefore welcome the amendment to the BCAP Codes to allow for responsible marketing of low alcohol drinks.
"It is a testament to the alcohol industry that all responses to the consultation were supportive of the changes to allow low-alcohol products to be presented in a beneficial manner.
"This again highlights the industry's commitment to the low-alcohol category, as well as helping to ensure low-alcohol products are advertised alongside standard-strength drinks and thereby provide consumers with greater choice."
Earlier this month, IWSR Drinks Market Analysis released data predicting the no-and-low sector would outpace the total alcohol category by 2025.
Latest Food Drinks News Today Headlines Check More Links