Food Drinks
Patrón unveils its first NFT – The Spirits Business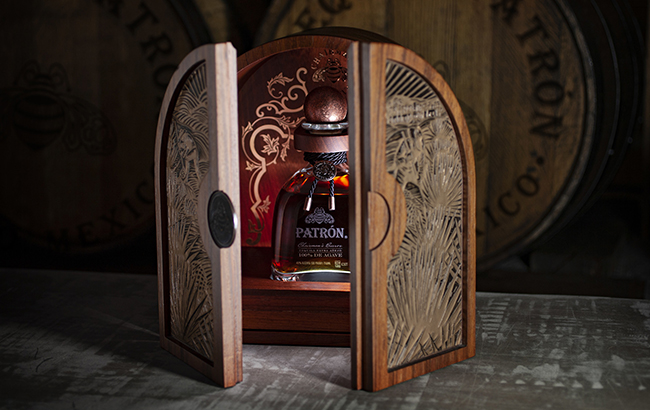 Daily News Post
||
Food
:
Tequila brand Patrón is offering consumers the chance to buy one of 150 bottles of its 'one-of-a-kind' Chairman's Reserve through NFT marketplace Block Bar.
The Bacardi-owned brand has teamed up with Block Bar to offer a blend of its añejo Tequila to the public for the first time.
"We're thrilled to be working with Block Bar as the first Tequila brand on the platform and for Patrón Tequila's first-ever foray into the NFT market with the launch of Patrón Chairman's Reserve," said Kathy Parker, the brand's president and global chief marketing officer.
"As one of the few brands that still makes Tequila by hand, it's exciting to be able to bring our passion and dedication to perfection and craftsmanship into the digital realm to a new audience of NFT collectors."
Chairman's Reserve was aged in a combination of Sauternes (80%), French limousin and new American oak barrels.
The finish of the Tequila is said to have a 'wine-like quality' that complements the agave notes. It also offers hints of honey, butter and caramel, followed by 'citrus touches of orange and tangerine'.
The expression comes in a handmade crystal decanter and a dome-shaped box with laser-cut panels. The packaging is inspired by the brand's home in Atotonilco el Alto, Mexico, with the design paying homage to the Jalisco highlands, the Patrón Hacienda and agave fields.
Purchasers of the NFT will have access to a digital certificate of ownership.
The buyer can choose to either redeem the physical product and have it delivered by Block Bar, trade its NFT version within Block Bar's online marketplace, keep it in Block Bar's virtual bar or gift it through the platform.
The Patrón NFT will be available to buy on Block Bar's website from 10am EST on Tuesday 25 January, priced at 1.5 Ethereum (approximately US$4,500).
Block Bar also recently partnered with Hennessy on the Cognac brand's first NFTs.
Latest Food Drinks News Today Headlines Check More Links