Food Drinks
Richard Wynne: putting Dalston in the limelight – The Spirits Business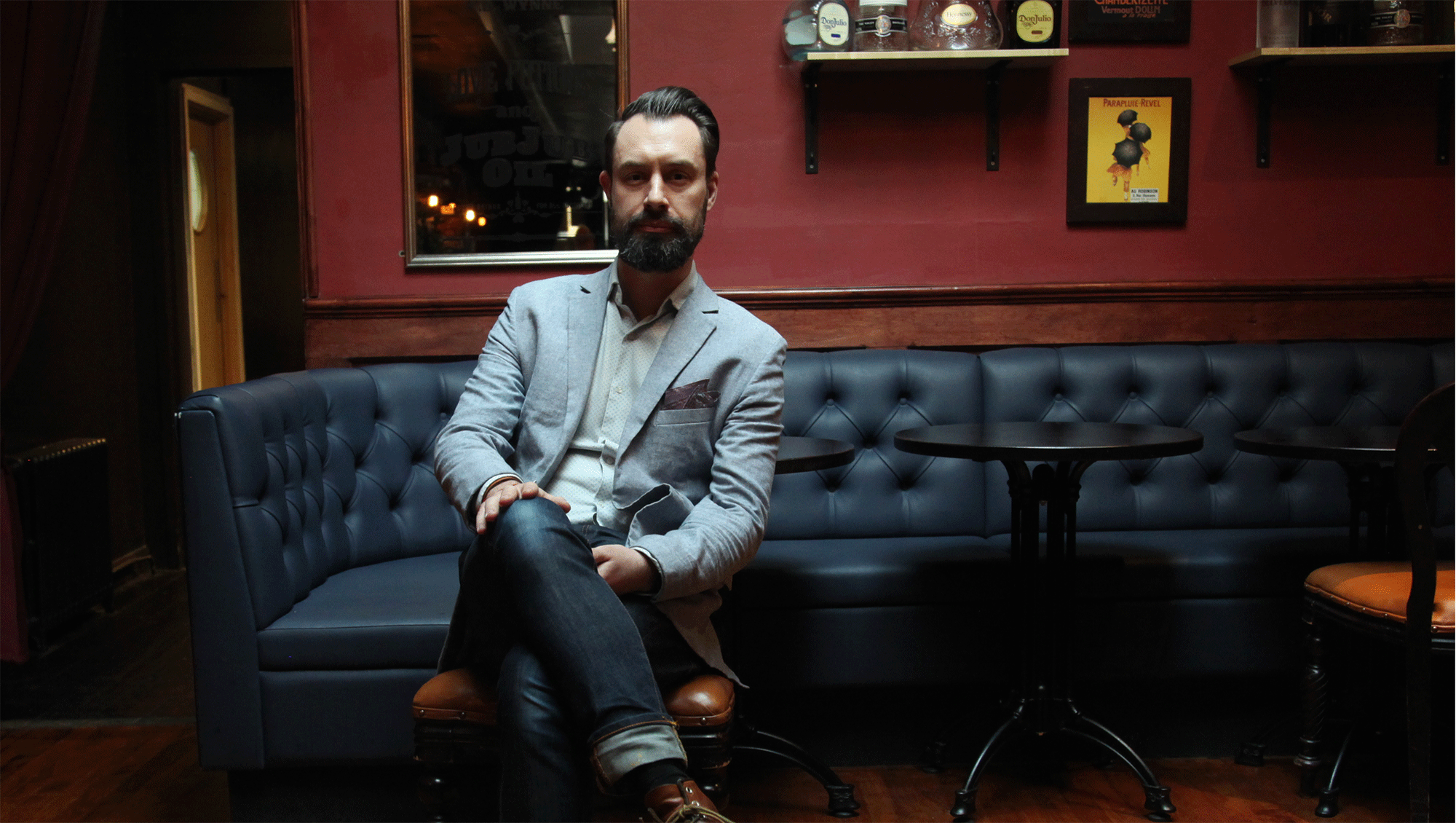 Daily News Post
||
Food
:
The founder of London's Callooh Callay and Little Bat bars, Richard Wynne, has added a new drinking den to the Dalston neighbourhood. We get the scoop on what The Duchess of Dalston is all about, and Wynne's plans to go international.
*This feature was originally published in the July 2021 edition of The Spirits Business magazine. 
Royalty is coming to one of London's trendiest neighbourhoods; let us introduce you to The Duchess of Dalston. From the founder of acclaimed London drinking dens Callooh Callay Shoreditch, Callooh Callay Chelsea and Islington's Little Bat, The Duchess is preparing to throw open its doors for the first time later this month.
"We've taken everything we know and love about bars, about London, and poured it into this new venue," says Richard Wynne, the founder of the Rivington Street Hospitality Group.
Like its sister sites in Shoreditch and Chelsea, the new bar was inspired by the whimsical world of Lewis Carroll's Alice's Adventures in Wonderland. Located at 392 Kingsland Road, Wynne promises The Duchess of Dalston will be anything but a "copy and paste job" of his existing sites. "But the inspiration and the motivation is the same," he adds.
"Lewis Carroll was a great author, and quite ahead of his time. While his work inspired me, every venue we open also has to represent the neighbourhood it's in, whether that's as simple as the artwork on the walls or the colour palette that we use – so The Duchess represents Dalston in a very unique way."
Wynne describes the new drinking den as "forward-thinking, rough around the edges". The Duchess of Dalston has space to accommodate 60 customers under existing Covid-19 restrictions in England, and the potential to host up to 100 guests once physical-distancing measures are fully lifted.
At the helm of the revolving drinks menu, which will change fortnightly, is former Mahiki and Callooh Callay bartender Nazareth Rodriguez, who will also lead the bar's management team.
"We tried to embrace the history of the Dalston area," Wynne explains. "We're using ingredients from local stores – there's quite a big Vietnamese community and a big Turkish community around Kingsland Road and nearby Stoke Newington, so we're using a Vietnamese coffee in one of our drinks and we're taking an old Turkish recipe in another."
The 12-strong cocktail list will initially include concoctions such as Ridley Me This, a nod to the local Ridley Road Market, which is made with Bullards Strawberry and Black Pepper Gin, Lillet, absinthe, strawberry-camomile-vanilla-Manuka-Lapsang kombucha, and lemon. Another – Her Name is Rio – is named after the nearby Rio Cinema.
Sustainable endeavours
The Duchess even boasts its own herb garden on the roof, providing homegrown parsley, chillies, basil and more.
"We don't want anything to go off; we don't want any wastage," Wynne says. "It's about trying to keep ourselves as sustainable as possible by keeping our costs low and using everything that comes into the building as much as possible."
As such, he says the bar is working with Fair Trade or B Corp companies "as much as possible. We're not working with the companies that don't have the same philosophy as us towards anything from gender bias to equal pay, things like that," he adds. "As much as possible, yes, we want to create banging drinks and a great night out, but we also want to do that with a certain philosophy and message behind it."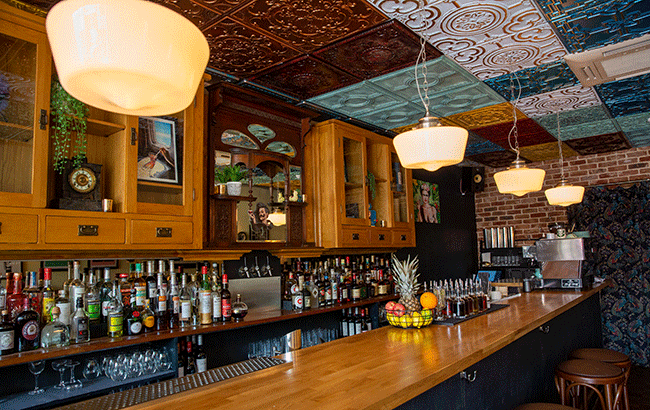 Dalston gives Wynne a "similar feel" to what Shoreditch was like a decade ago. While the quirky, urban feel of Shoreditch is what pulls in so many people, "it has become very expensive", he notes.
"Because there are plenty of people living near our [Callooh Callay] Chelsea and Little Bat sites, during the pandemic those sites were actually ahead of our 2019 levels," Wynne continues.
"Shoreditch has become quite gentrified – and you can see that with our rent [which] has gone up by 400% in 10 years – but the rent per square foot in Dalston is much more sustainable, and it has a really good balance of professionals and residents living and working in the area."
Rent debt has been a sore subject for the hospitality industry, with mounting arrears plaguing many bar owners. While the UK government announced a nine-month extension on commercial eviction protection, without additional intervention, tenants will eventually have to succumb to the mercy of landlords.
Wynne has experienced two types of landlords for his venues, those that are willing to negotiate reasonable payments given the extreme circumstances the pandemic has presented, and ones who still demand payment in full.
"We've obviously got nine months to work this out, but if not, if [the landlord's] not willing to come to the table, I don't know how we can resolve it," Wynne says. "If you don't pay your rent, you'll be kicked out; that's the nuts and bolts of it."
Each lockdown also brings hefty costs to Wynne's bars. He estimates the total amount he's spent so far in bringing each of his venues out of lockdown restrictions – involving two- to three-day deep cleans, purchasing consumables such as hand sanitiser and extra blue kitchen roll – has cost in the region of £55,000 to £60,000. "It's just crazy how much goes into it," he says.
Covid-19 restrictions were due to be lifted completely on 21 June, but the UK government pushed this date to 19 July as certain strains of Covid-19 increased. Another delay to reopening would have a big impact on venues such as Wynne's.
But, he says: "My biggest worry would be the potential to dent any consumer confidence of returning to bars safely in the future because it seems that whenever anything happens, the first and easiest solution is to shut down hospitality."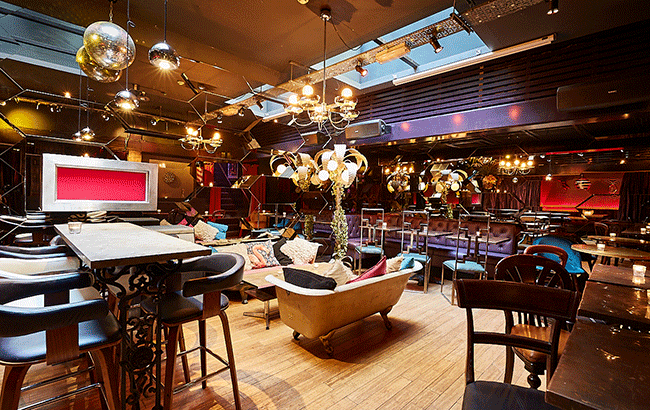 It's clear Wynne prefers to take more of a 'glass half full' outlook on life. "It's frustrating that we're in this situation, but that's where we're at," he says.
Thankfully, Wynne's cocktail delivery business has served him extremely well over the past year – and it will continue to play an important role at all four venues, including the new Duchess. Cocktails from Callooh Callay and Little Bat have been shipped to Devon and Aberdeen in the UK, but also further afield, to Switzerland, Copenhagen and "all over Europe".
"Whether that will continue in the same way, I doubt very much," Wynne admits, having seen a drop in demand since restrictions began to ease. "But delivery is still very much part of our business."
International plans
Cocktail deliveries are only the start of Wynne's international plans. He is in the "research stage" of expanding abroad, which will realistically happen in "two years' time at the earliest", but is "definitely on the cards".
"We are also looking at a licensing agreement with another international bar, so we would run their brand in London, and we've also looked at it vice versa so that licensees could run our brands in the States, Europe and Australia," Wynne says.
"We're also looking at cosmopolitan cities where we could run the Callooh Callay brands around the UK, so Edinburgh, Manchester, Bristol – then Berlin in Germany is also a potential," he adds.
"So things are looking sprightly at the moment. We've got a lot of irons in the fire that we can draw on – there's a lot of opportunity for us out there."
Latest Food Drinks News Today Headlines Check More Links