Food Drinks
Taj hotel opens London bar with a global twist – The Spirits Business
Daily News Post
||
Food
:
London hotel Taj 51 Buckingham Gate Suites and Residences has unveiled [email protected], its new bar and restaurant.
Indian hotel chain Taj has chosen a global theme for its latest venue, with drinks and dishes to match.
[email protected]'s cocktail list was devised by bar manager Riccardo Lupacchini, a veteran of The Rosewood Hotel. Each serve on the menu has been inspired by a different ecosystem, and a portion of the profits from each drink will go to a charity supporting sustainability.
Drinks include El Camino, a mix of Casamigos Blanco Tequila, mesquite, pineapple tepache, agave, grapefruit and tamarillo, inspired by the desert; Breath of Fresh Air, with Ginepraio, pine cordial, Swiss herbs, gentian, juniper and elderflower cider, themed after the mountains; and Glowing Jelly, which marries Ketel One Vodka, sea fennel, orange liqueur and glowing powder, drawing inspiration from the ocean.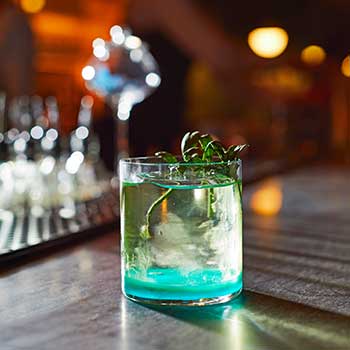 Meanwhile, the food offering brings together flavours from different cuisines around the world, with dishes like the Desi Scotch Egg and Paneer Wellington.
The venue's interiors were designed by London-based firm Conran & Partners, with a pastel colour palette that aims to highlight the airy atmosphere of the glass-clad dining room.
"London is considered the culinary capital of the world, and we are delighted to bring [email protected] with its eclectic global flavours in stylish settings in the heart of the London city," said Mehrnavaz Avari, area director UK and general manager at Taj 51 Buckingham Gate Suites and Residences.
"Keeping in mind the quest to indulge in innovative gastronomic experiences, the vibrant selection of food and cocktails will connect with our patrons. We look forward to offering our quintessential warm service at the new address in London."
For more bar openings, check out our round-up of the best launches from December.
Latest Food Drinks News Today Headlines Check More Links