Food Drinks
WSET launches virtual Events Hub – The Spirits Business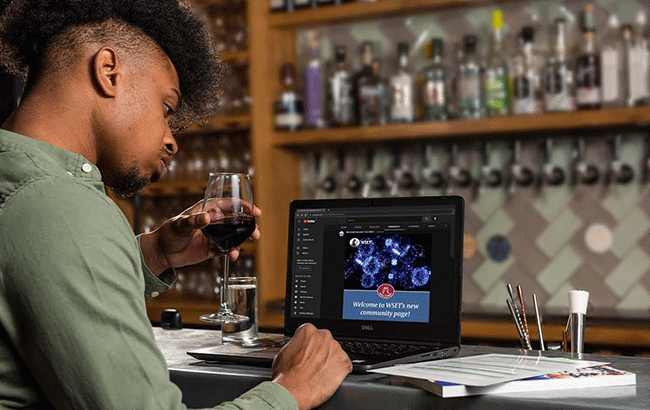 Daily News Post
||
Food
:
The Wine & Spirit Education Trust (WSET) has revealed the WSET Events Hub as part of a new trade and consumer strategy.
The WSET Events Hub will be hosted on the WSET's YouTube channel, and will offer a series of events across the current academic year, aimed at wine enthusiasts, wine professionals, spirits professionals and alumni.
Formats will differ according to the target audience, from webinars and masterclasses to Q&A sessions and Instagram Live streams.
Various events will be organised in partnership with WSET corporate patrons.
All events will be held virtually to make them accessible to existing and potential students worldwide.
Ami Wilkinson, WSET head of events and partnerships, said: "We are really excited to be launching our new Events Hub. This will enable us to deliver our own programme of activity for the first time and provide a 24/7 stream of knowledge for industry professionals and enthusiasts.
"The Events Hub will enable us to gain a better understanding of our target audiences and further develop our content to meet different audience needs."
The inaugural session, called Eaux de Vie: In Essence, will take place today (21 October) at 6.30pm BST. The 'bite-sized' interview will feature WSET's product development manager, Nick King, who will explore fruit distillates with Barney Wilczak, distiller at the Capreolus Distillery.
Those interested in attending can register for free and find out further information at wsetglobal.com.
Future events have already been scheduled for early December. On 2 december, Bonnie Buchanan, WSET Americas, will explore how to pair food and wine in 'Fried, Smoke, and Spice!'
On 8 December, WSET's Victoria Burt MW and Christopher Martin DipWSET will host 'Blind tasting the WSET Diploma way'.
The WSET taught a record number of students over the last academic year, up by 12% on the previous 12 months.
Latest Food Drinks News Today Headlines Check More Links