Business
'Cash is king': Saudi-funded LIV golf league existential threat to Canada's national golf championship
Today News
||
The biggest money ever offered in the game has lured some star players away from the RBC Canadian Open
Article content
Mary DePaoli laughed, sighed and said she has had "better weeks" than the one that ended Friday, June 3. It was a week marred by Dustin Johnson, the world's former No. 1 golfer, hubby to Paulina Gretzky and poster boy of the 2022 RBC Canadian Open ditching the national championship for a boatload of cash — $125 million — in favour of the Saudi Arabia-financed LIV Golf Invitational Series' inaugural event in London.
Article content
"Honestly, it has been a ride," said DePaoli, Royal Bank of Canada's chief marketing officer and the bank's lead executive on the golf file, which included, until recently, sponsoring Johnson, who was scheduled to play St. George's Golf and Country Club in northwest Toronto this week.
Her take on the Johnson affair boils down to not having much to say about it, at least not for the time being. But the golfer's decision to resign his PGA Tour membership, flip Canada the metaphorical bird and sign with the rebel league underscores the existential threat LIV could pose to the national open, as well as the PGA Tour, the business of professional golf, and a Canadian bank's investment in it.
"Competition exists in every industry," DePaoli said. "But we believe that the PGA Tour is an extremely strong league, it has a loyal fan following, it has player loyalty and, yes, we will see some changing dynamics because of the LIV league, and individual players will have to make their own decisions based on what is important to them."
Article content
Johnson, a millionaire many times over, married to the daughter of a millionaire many times over, apparently decided having even more millions was what was important to him. Others have followed. Among LIV's early recruits are Kevin Na, a world-class talent the casual golf fan (hands up) may not have heard of, Phil Mickelson, one of the sport's all-time greats, whose humble-as-apple pie shtick comes with a huge fan following, and Bryson DeChambeau, the 2020 United States Open champion.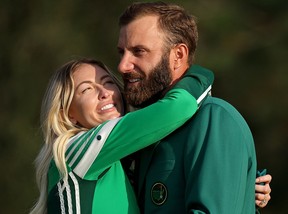 LIV isn't simply golf's version of the World Hockey Association of yore, which landed a bunch of big names with the promise of untold riches. Bobby Hull, Frank Mahovlich, and Gordie Howe and sons all lined up to cash WHA cheques, but pretty soon those cheques started bouncing. Teams folded faster than a Golden Jet slapshot and perished altogether due to a lack of fan interest. (Remember the Toronto Toros? How about the Vancouver Blazers?)
Article content
'Sportswashing'
But LIV is a bit different. The rebel league's line of credit taps directly into Saudi Arabia's sovereign wealth fund, valued at US$600 billion, give or take. LIV has money to burn in the professional golf arena, and a whole lot of human rights baggage to, well, try to avoid discussing: oppressing women, exploiting migrant workers, staging mass executions, assassinating Washington Post journalist Jamal Khashoggi.
All that hasn't stopped Canada from selling military hardware to Saudi Arabia, and plenty of Canadian companies do business there, including RBC, which was among the many banks involved in Saudi Aramco's initial public offering, the biggest IPO ever.
Business is business, after all, and part of the game is image management. Backing a country club sport, mostly played by wholesome, good-looking American lads is the Saudis' new international image makeover strategy. The stakes are high.
Article content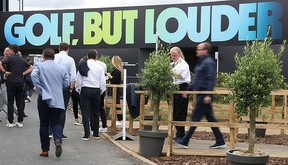 "It is sportswashing, and the best example of sportswashing was Nazi Germany hosting the 1936 Berlin Olympics," Rick Powers, an associate professor at the Rotman School of Management in Toronto, said. "Revenues drive this, and Saudi Arabia doesn't need the revenue, they have the money, and they don't want to lose."
Powers describes himself as a "crappy" golfer. But he has some pals in high places, including RBC, which is how he wangled an invite several years back to the RBC Heritage, the PGA tour's stop in Hilton Head, S.C.
He even scored a spot in the Hilton Head event's Pro-Am, which are PGA tour stop mainstays where Joe Business Guys fork over around $25,000 per foursome to play a few holes with the big guns, before the actual tournament starts. (Wednesday was Pro-Am day at St. George's).
Article content
The business guys in turn get to walk away with a cherished memory, a story to tell, and Powers has one about playing with, you guessed it, Dustin Johnson.
"He was a corporate sponsor's dream," he said.
Now he is a part of the nightmare.
Financial Lifeline
RBC threw the Canadian Open a financial lifeline in 2009 by signing on as its title sponsor, rescuing a national event that had been without an anchor sponsor for almost two years, and was bleeding money. The bank has since extended the agreement twice and is engaged in talks with the PGA to keep the relationship going beyond 2023, when the current deal expires.
RBC's interest in sponsoring a major golf event in the American south makes sense. The bank expanded into the U.S. about 20 years ago, and it has a substantial wealth management and investment banking business there. The people who need their wealth managed, and do deals, tend to be the same people who watch and play golf.
Article content
"We do not have a retail footprint in the United States," DePaoli said. "We serve a high-net-worth wealth management market and a capital markets' set of audiences, and so golf allows us to be very efficient."
In other words, something must be working in terms of RBC's return on investment on golf. Its involvement is one reason why the Canadian tournament's date is now in early June, which DePaoli pushed hard to secure.
In bygone years, a good chunk of the world's best players would skip the Canadian Open, having played in the British Open in mid-July the week prior. The date change solved that problem. This year's field, despite Johnson's abrupt exit from it, and the hullabaloo LIV is creating in general, features four of the world's top five players, including Scottie Scheffler, the world's current No. 1.
Article content
Tigers Woods won the Canadian Open. These things matter

Laurence Applebaum, chief executive of the Canadian Golf Association
"We have tried to elevate our event to top flight status," Laurence Applebaum, chief executive of the Canadian Golf Association, the country's governing body for golf, said. "We want it to be the best PGA tour event of the year."
LIV might have bags of money to toss around, but it lacks history and "competitive tension," Applebaum said.
The PGA tour is a pure meritocracy, a dogfight where the best-of-the-best earn their way in, and compete to stay there against hundreds of players lined up behind them, all gunning to secure a spot in the big show. The competition is the juice, and the measuring sticks are the giants of the game who came before them.
"Tigers Woods won the Canadian Open," Applebaum said. "These things matter."
Article content
Cash is king
To some they matter, but equally apparent is that money matters, too. The PGA did not respond to requests for comment, but LIV's inaugural event in London, also this week, speaks volumes. It features Johnson, Mickelson and a bunch of other golfers only ardent fans would know. Has-beens, in other words, whose most articulate spokesperson, Graeme McDowell, best summarized the players' collective motivation by saying he would have been "crazy" to turn down the amount of money he was being offered by the Saudis.
Case in point: the winner of this week's LIV event in London pockets US$4 million, or almost triple the amount earmarked for the champ in Canada.
"Cash is king," Dick Zokol said.
Zokol was Canada's Mike Weir before Mike Weir, and won the 1992 Greater Milwaukee Open, collecting a cool US$180,000 for his efforts. He was also tied for first heading into the final round of the 1987 Canadian Open, but he fell to seventh place by day's end. (No Canadian has won the event since Pat Fletcher in 1954.)
Article content
The Canadian Golf Hall of Fame member said the trouble with passing moral judgment on those players who take the LIV money and run is that most of us have never had a guaranteed offer of US$125 million to consider. Ask yourself this: Would you say no?
"There are going to be consequences with whatever decision the individual makes," Zokol said. "The question is, can you live with those consequences, and do you want to?"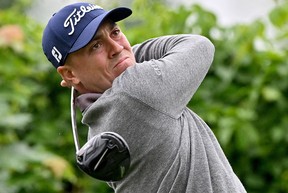 One of those consequences could be financial. Professional golfers, like tennis players, are individual contractors. They are not playing for a team; they are playing for themselves.
"The individual athlete perspective is important in the business modelling," said Cherie Bradish, a sports marketing professor at Toronto Metropolitan University. "Each individual athlete has their own sponsors, their own fan engagement and their own following."
Article content
Think of it this way: a Toronto Maple Leafs fan is a Leafs fan is a Leafs fan. Team loyalty is paramount. If the franchise were to trade superstar Auston Matthews to Dallas, fans would be shattered to see him go, but they would not switch their team loyalties to Texas.
Golf is different. Johnson, Mickelson and the rest are teams unto themselves. Lone hustlers out to make money, and should they decide to move to a new golf circuit, their fans could decide to move with them. Where this could get tricky for the individual athlete, Bradish said, is the Saudi connection.
"I don't know whether these are the best PR decisions for these golfers or their brands long term, but I also don't know that they aren't, because we don't know yet," she said. "The story is just being written."
Article content
Central to the narrative is an incredible amount of money. The golfer who finishes dead last at a LIV event, for example, is guaranteed $120,000. Say that golfer gets on a real losing streak and finishes last in each of the eight events, he still ends up with almost $1 million.
It is eye-popping money, and, for RBC, it is something to keep an eye on. For years, the struggle had been to get an elite field to Canada. Now they have the field, and the challenge is retaining it.
Picture a scenario where the Saudi-financed tour gets real traction, recruits several more big names and secures a television deal — for now, the events will only be available by livestream. Suddenly, the value of being a title sponsor to two PGA Tour events may begin to lose its allure.
Article content
On the other hand, LIV could just be a flash in the pan, and the players who take the money branded pariahs, greedy millionaires remembered not for their greatest golfing moments but for accepting a ton of cash from a regime where women have to ask a male guardian for permission to get married.
"It is like the TSN turning point for golf," Powers said. "What happens next?"
Mary DePaoli isn't looking beyond this week, not yet anyway. Throughout the winter, she would head to St. George's on weekends to walk the grounds, trudging a route through the snow to get exercise, and watching the slow, "meticulous build" involved in readying a course to play host to the national championship.
She isn't much of a golfer, she said, despite being a senior-level banker. She is more of a golf mom, cheering on her sons. She is also a member of the private golf club in northwest Toronto that Dustin Johnson spurned for the Saudis. DePaoli doesn't have much to say about that, and the headaches it created, or what is happening over in the United Kingdom. It is tee-off time in Canada.
"After two long years of cancellations, our men's national championship is back," DePaoli said. "This is what I am excited about."
• Email: [email protected] | Twitter: oconnorwrites
More Economy Business News Updates of Today Check Below
Today News || Business Today || World News || Headlines Today || Health || Technology News || Education News

Source