Business
U.K. Steps Up 2nd Shots, Makes Contingency Plans: Virus Update
Today News
||
The U.K. will accelerate its vaccination program in a bid to stay on its path out of lockdown, the Telegraph reported. Meanwhile, civil servants are drawing up contingency plans to delay the June 21 easing of virus restrictions, the Financial Times reported.
China authorized the emergency use of Sinovac Biotech Ltd.'s coronavirus vaccine for children, becoming the first major country to grant approval for those as young as three.
Hawaii will lift inter-island travel restrictions starting June 15, according to its governor. The U.S. is sticking with plans to increase global vaccine dose donations to 80 million after an initial 25 million announced this week, according to the State Department's Covid response coordinator.
Poland Registers Fewer Cases (5:07 p.m. HK)
Poland registered 415 new coronavirus cases over the last 24 hours, down from 775 a week earlier, according to Health Ministry data. The death toll from the pandemic rose by 38 cases to 74,139.
Italy Administered 600,000 Vaccine Doses Friday (5:11 p.m. HK)
Italy administered almost 600,000 vaccine doses on Friday as the country continues to accelerate the inoculation campaign amid an easing of restrictions that started last month. Hospitals and vaccination centers gave out a record 598,510 shots, reaching a total of about 37.1 million doses to date, according to the Ansa newswire.
Hong Kong Reports Alpha Variant Case (4:48 p.m. HK)
Hong Kong reported that a 17-year-old student was diagnosed with the alpha variant of the Covid-19 virus, the source of which was unknown. The alpha variant, first identified in the U.K., is now the most common strain in the U.S. Hong Kong's confirmed cases rose to a total of 11,851, according to the local government's health authority.
Japan to Supply Shots to Vietnam, Malaysia: Yomiuri (4:22 p.m. HK)
Japan plans to provide Covid-19 vaccines to Vietnam and Malaysia, the Yomiuri newspaper reported. Prime Minister Yoshihide Suga's administration is preparing to dispatch the vaccines as soon as this month, the report said. The shipments would be made outside the Covax initiative, the World Health Organization-backed effort to buy and distribute vaccines to low- and middle-income nations.
U.K. to Step Up Pace of Second Doses: Telegraph (4:15 a.m. HK)
The U.K. will accelerate its vaccination program so it can stay on its path out of lockdown, the Telegraph reported. People 40 years and older are set to get their second vaccine dose within eight weeks, instead of 12.
The time between doses has already been cut for people in the U.K. over the age of 50 to help keep a lid on the spread of the virus. Ministers hope that accelerating the pace will help to keep the planned June 21 lifting of restrictions, the newspaper said.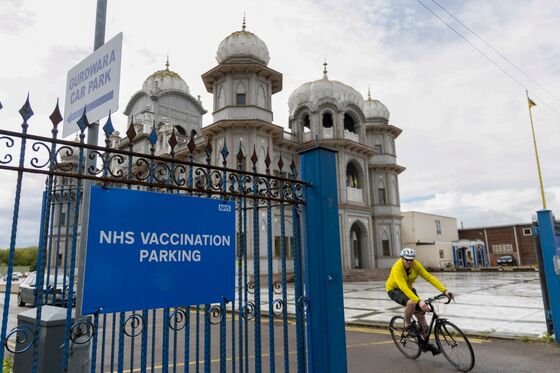 U.K. Readies Contingency Plan to Delay Reopening: FT (3:50 p.m. HK)
Civil servants in England are drawing up contingency plans to delay the June 21 easing of virus restrictions, the Financial Times reported. A senior civil servant closely involved with coronavirus planning said officials are drawing up plans to delay the country's final phase of easing, possibly to July 5, and looking at trading off some measures against others, the paper said.
The U.K. reported its biggest increase in cases since March on Friday. The highly transmissible Delta variant, first identified in India, is now dominant in Britain, adding to the pressure to potentially delay the country's reopening.
Mumbai to Open Monday With Partial Restrictions (3:45 p.m. HK)
The government of Maharashtra late Friday announced a five-level plan to unlock the state based on the Covid-19 positivity rate and the availability of oxygen beds in various districts.
According to the plan, which will come into effect from Monday, districts with positivity rate below 5% and oxygen bed occupancy less than 25% will fall under Level 1 and will have the least number of restrictions. Districts with positivity rate of more than 20% or with over 75% oxygen beds occupied, will be categorized as Level 5 and will have strict curbs on movement of people and business operations, according to the state government's order.
The financial capital, Mumbai, with positivity rate of 5.56% as on June 3, is designated as Level 3, under which, all shops and private offices are allowed to remain open till 4 pm. Malls and multiplex theaters will remain closed.
Vietnam Reports More Local Cases (2:40 p.m. HK)
Vietnam detected 91 more local virus cases with two more provinces reporting first cases, pushing the nationwide locally-acquired tally from late April to 5,340, the health ministry said. As of Saturday, 39 out of a total 63 provinces and cities, including Hanoi and Ho Chi Minh Ciy, have virus infections.
In northern Bac Ninh province, where Samsung has factories, authorities said the number of virus infections dropped to a multiple-day low of 12 on Friday. The nation's second-worst virus-hit province has recorded 1,031 infections from May 5, according to the provincial government's website.
Guangzhou District Halts Public Transport (2:30 p.m. HK)
Guangzhou's Nansha District temporarily halted public transport Saturday afternoon to support mass coronavirus testing, according to the district's official Wechat account. New virus cases surfaced in the southern Chinese province of Guangdong in recent weeks, driven by variants that first emerged in India and the U.K.
Germany's New Cases Fall (1:30 p.m. HK)
Germany reported 2,993 cases on Saturday, down from 3,688 the day before. The total number of infections in the country since the start of the pandemic exceeds 3.7 million, while the number of Covid-related deaths stands at 89,152.
Asean, China Foreign Ministers to Discuss Virus (1:35 p.m. HK)
Foreign ministers from China and the Association of Southeast Asian Nations will meet next week and discuss issues including cooperation to stem the coronavirus pandemic.
The meeting on June 7 will be in Chongqing in southwest China as part of the 30th anniversary of Asean-China Dialogue Relations, Malaysia's Ministry of Foreign Affairs said in a statement on Saturday. Besides an exchange of views and finding collaborative ways to deal with Covid-19, ministers will also discuss "regional and international matters of common concern," it said.
Australia's PM Posts on Vaccine Progress (12:15 p.m. HK)
One in five Australians aged 16 and over have received their first Covid-19 vaccine dose, Prime Minister Scott Morrison said in a Facebook post on Saturday.
The government has been under pressure to speed up its vaccine rollout for the nation of about 26 million. Melbourne, the country's second-most populous city, is in the middle of its fourth lockdown since the pandemic began to combat a cluster of infections.
Study Confirms Delta Variant Behind India's Second Wave, Times Says (11:35 a.m. HK)
The Delta variant or B.1.617.2 strain is the reason behind the second wave of Covid-19 in India and prior infections or partial vaccination aren't enough to stop its spread, The Times of India newspaper reported on Saturday, quoting a study conducted by a team of scientists from different institutions.
"We would re-emphasize that prior infections, high seropositivity and partial vaccination are insufficient impediments to its spread, as seen in Delhi, and strong public health response will be needed globally for its containment," the study said.
China Authorizes Sinovac Vaccine for Children (11:10 a.m. HK)
China authorized the emergency use of Sinovac Biotech Ltd.'s coronavirus vaccine for children, becoming the first major country to grant approval for those as young as three.
The move comes amid reports that young people with the disease could be as infectious as adults. Singapore, Hong Kong and some U.S. states have so far authorized the use of Covid-19 vaccines for children aged 12 and above.
It's not yet confirmed when this age group will receive their first doses of the vaccine in China. Phase I and Phase II research, involving several hundred participants, showed that the Sinovac vaccine is as safe and effective for children as it is for adults, the company's Chief Executive Officer Yin Weidong told state broadcaster China Central Television on Friday.
Meiji Unit to Seek Japan Vaccine Approval in 2022, Nikkei Says (10:50 a.m. HK)
Meiji Holdings' KM Biologics plans to file an application around the middle of 2022 to seek Japanese approval for its Covid-19 vaccine candidate, Nikkei reports, citing Kengo Sonoda, a development manager at the company.
The company is planning to start a final phase of clinical trials as soon as this year with production planned at a site in Kumamoto precture, southern Japan.
Hawaii to Ease Restrictions Starting June 15 (9:10 a.m. HK)
Hawaii will lift inter-island travel restrictions starting June 15, Governor David Ige said.
More than half of the state is fully vaccinated, he said. When the inoculation rate reaches 60%, the state will drop the quarantine requirement for vaccinated travelers within the U.S. At 70%, all restrictions will be lifted, he said.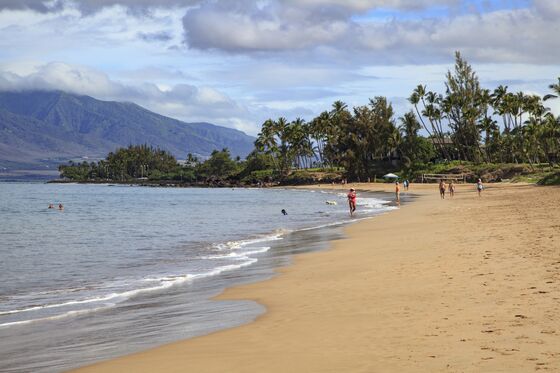 Guangdong Sees 11 New Local Cases (9:05 a.m. HK)
China's Guangdong Province reported 11 new local cases Friday, including 3 asymptomatic infections. The local government has issued stay-at-home orders and mass testing for affected neighborhoods in recent weeks as new cases surfaced in late May. The cluster has grown to over 100 cases in a province of more than 100 million people.
J&J Said to Mull Vietnam Vaccine Production (9:00 a.m. HK)
Johnson & Johnson representatives said on Friday they will study the possibility of transferring Covid-19 vaccine production technology to Vietnam following the country's request, according to the government's website. The company, which plans to register its Covid-19 vaccine in Vietnam, said it will try to speed up its vaccine supply process via the Covax facility.
Meanwhile, the number of virus cases detected in Ho Chi Minh City, Vietnam's fourth worst virus-hit location, has slowed, said its health department director, according to newspaper Tuoi Tre. The city has recorded a daily average of 31 cases in June compared with more than 50 cases a day in May.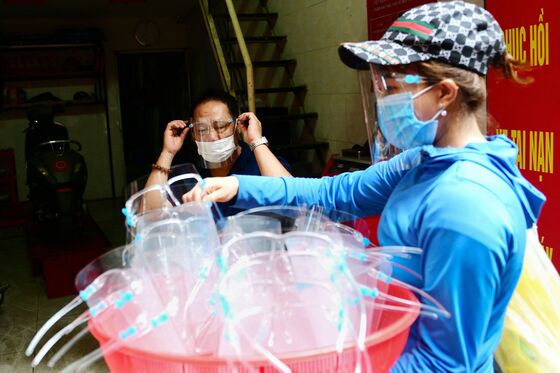 Australia's Victoria State Reports 5 New Local Cases (8:00 a.m. HK)
Australia's Victoria state recorded five new locally-acquired coronavirus cases as officials attempt to combat an outbreak that's put Melbourne into a second week of lockdown.
In the past 24 hours to midnight, authorities also detected one new infection from overseas, bringing the state's total active cases to 78, the Victorian government said on Twitter Saturday.
Officials on Wednesday extended Melbourne's lockdown for a further seven days, while restrictions in regional areas of Victoria were eased on Friday.
Amazon Defends Non-Payments for Screening Time (6:10 p.m. NY)
Amazon.com Services LLC has no obligation to pay fulfillment center workers for time spent undergoing mandatory Covid-19 screenings, which benefits the public in general, the company said in a motion to dismiss a would-be class action filed in the Eastern District of California.
The required screenings, conducted in accordance with government regulations and guidance—not just for employees but for all visitors—aren't compensable "work" under the Fair Labor Standards Act because they aren't primarily for Amazon's benefit, the Thursday motion says. According to Amazon, the screenings benefit everyone, and its benefit is merely incidental.
U.S. Plans More Global Vaccine Donations (5:26 p.m. NY)
The U.S. government plans to provide more vaccine donations in the months ahead and is counting on the authorization of AstraZeneca Plc doses that are stuck in a safety review, a State Department official said.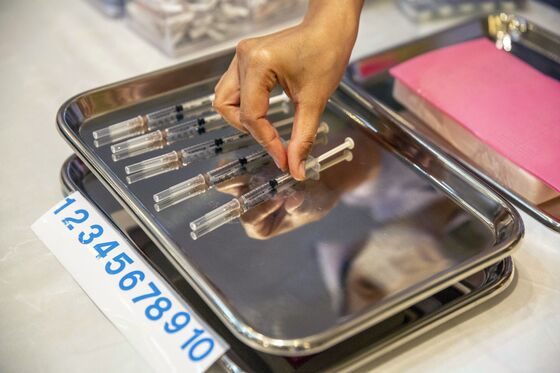 Distribution of an initial 25 million doses worldwide is based on maximizing global coverage, addressing surges and heading off others, and responding to requests from abroad, Gayle Smith, the State Department's coordinator for global Covid response and health security, told reporters Friday.
More Economy Business News Updates of Today Check Below
Today News || Business Today || World News || Headlines Today || Health || Technology News || Education News

Source