Entertainment
24 outfits that prove J-Lo has always been a total style icon (yes, including *that* Versace dress)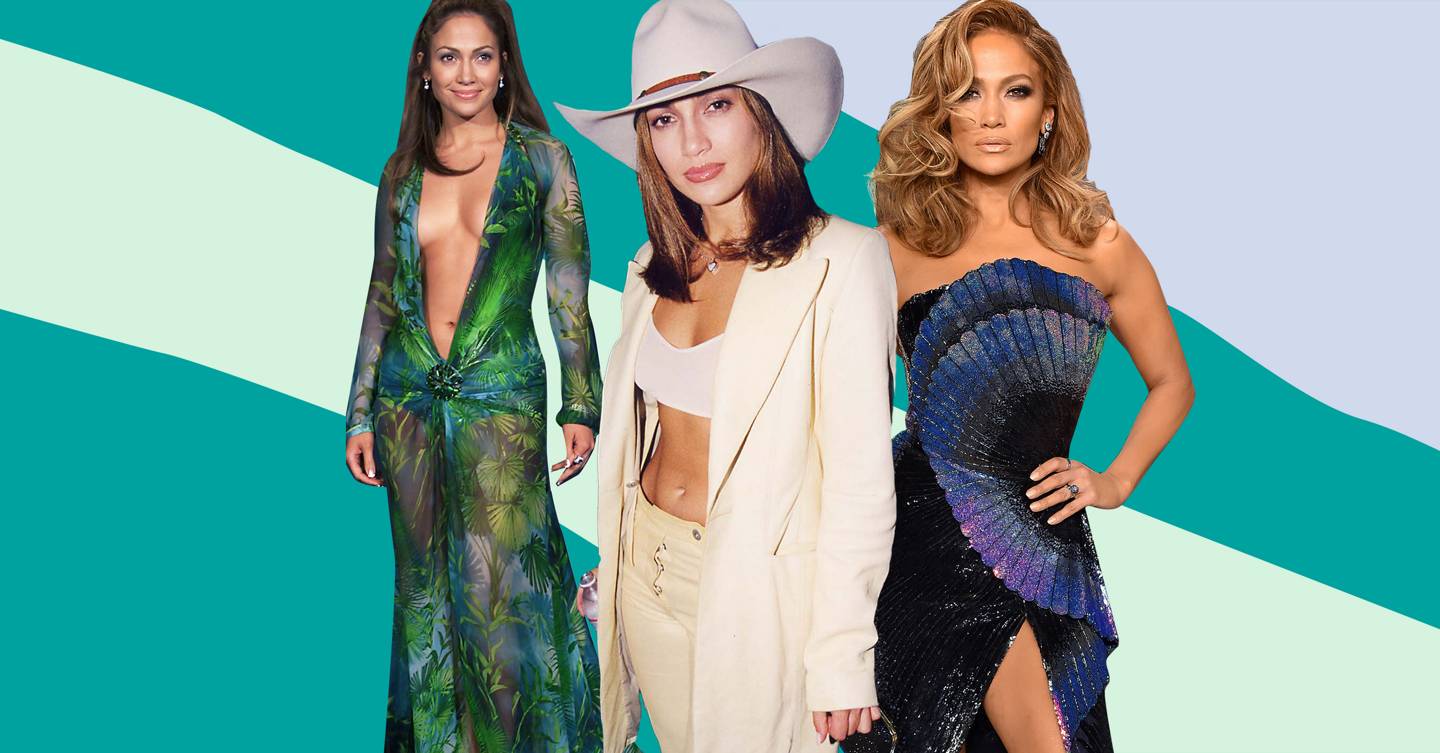 Entertainment
:
When you think of 90s style icons, you likely head straight to the likes of Naomi Campbell, Winona Ryder, Jennifer Aniston, Courtney Love, Drew Barrymore etc., but while we have all been in love with J.Lo for as long as we can remember her undeniable status as a major fashion figure often gets overlooked.
Perhaps it's because we're busy focussing on her endless other talents – we'd be happy with just one of her triple-threat traits from that voice to her acting and dance skills – but J.Lo's recent return to the limelight thanks to a rumoured rematch with A-list ex-boyfriend Ben Affleck has sent the majority of millennials down a rabbit hole of 90s nostalgia.
As JLo and Ben Affleck confirm their reunion in a steamy video, here are the fascinating reasons we go back to old flames
And the one thing that stands out from our J.Lo reminiscence – other than the fact that, at the age of 51, she still looks exactly like she did in her twenties – is her wardrobe. There were *so* many iconic looks that we'd forgotten about.
Sure, there's the Versace dress. THE Versace dress. The palm-print chiffon one. The one that saw her appearance on the Grammys 2000 red carpet become one of the most significant fashion moments of the new millennium. The one that quickly became the most searched for term Google had ever seen. The one that was the reason Google Images was born, after these searches only offered text results (we're not kidding).
But there have been so many more major fashion moments that J.Lo has given us that we'd forgotten about in the haze of green chiffon.
There was the colour-block one-shoulder gown she wore to the 1998 Golden Globes with a cut-out that wouldn't look out of place in a 2021 wardrobe. There was the chainmail crop top and low-slung leather trousers at the 1998 MTV Movie Awards. There was the full embellished – even up to the headpiece – Versace look at the 2019 Met Gala.
There were *so* many.
Scroll down to see 24 of J.Lo's most iconic fashion moments…
Latest Entertainment News Today, Trending Celebrity News Gossips & Headlines
Today News Post || Breaking News || Entertainment News || Movies || Movie Review || Celeb Gossips || Tv Shows

Source