Entertainment
Demi Lovato & Fiancé Max Ehrich Break Up 2 Months Into Engagement! – Perez Hilton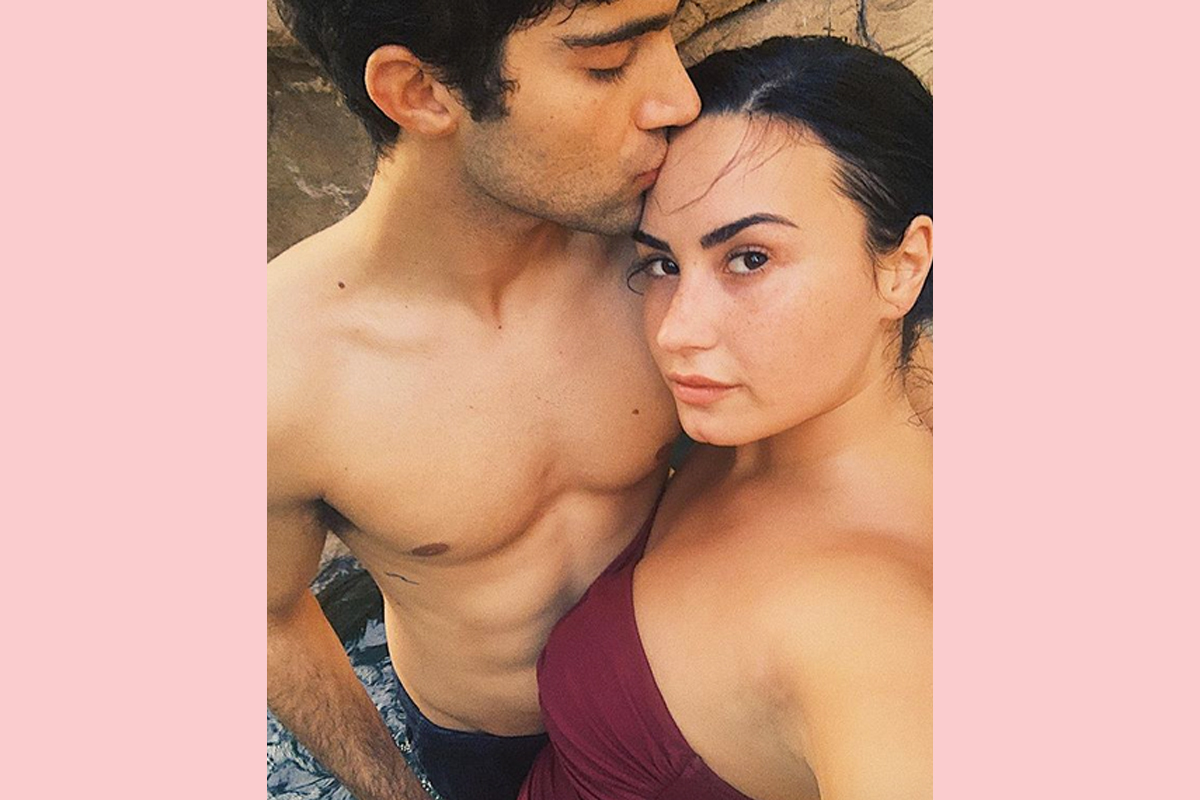 Entertainment
:
Demi Lovato and her fiancé Max Ehrich have gone their separate ways!
According to an Us Weekly source close to the Disney alum, the singer and actor have broken up just six months after they started dating — and only two months after The Young and The Restless star popped the question.
The insider spilled unequivocally:
"The relationship has ended."
Wow! That was so quick!
Related: Kristin Cavallari Admits She Thought About Divorcing Jay Cutler 'Every Single Day' For YEARS
Meanwhile a source over at People is confirming the news, albeit with a little more detail — that insider claims:
"It was a tough decision, but Demi and Max have decided to go their separate ways to focus on their respective careers. They have respect and love for one another and will always cherish the time they spent together."
Um… what?? They're trying to sell that it was a mutual, "conscious uncoupling" type deal?? After all the controversy surrounding Max?? Sorry, that just seems a bit too much like PR spin to us.
We couldn't say this was unexpected — we reported just hours earlier in the day that we heard it was coming.
It's one thing for the internet to get icky feelings about your man — it's another when folks in your inner circle are communicating to you they're feeling uneasy about the guy.
Related: Sofia Richie's Family Thinks She's 'Better Off' After Scott Disick Breakup
For those who missed the fuss a few days back, social media lit up with unearthed posts Max had made years ago in which professed his undying love… for Selena Gomez.
Yeah, in addition to the posts where he declared himself a Demi fanboy, there were also thirsty posts about other celebs like Gigi Hadid, Ariana Grande — and most embarrassingly about Demi's former BFF and current nemesis Selena. This caused fans to worry the Heart Attack singer had let a duplicitous clout-chaser into her life — and soon Demi's inner circle reportedly agreed.
So yeah, forgive us if we're not exactly buying the "it was a mutual breakup" line right now.
At first Demi brushed off the news of the posts as fake, but it seems all of that took a toll and led her to drop the soap opera actor.
We feel really bad for Demi right now, but honestly this seems like the right call from the outside. What do YOU think about the breakup??
[Image via Demi Lovato/Instagram.]

Latest Entertainment News Today, Trending Celebrity News Gossips & Headlines
Today News Post || Breaking News || Entertainment News || Movies || Movie Review || Celeb Gossips || Tv Shows

Source