Entertainment
'Flex skincare' is the game-changing beauty trend for the healthiest skin of your life (from the brand that gave us 'glass skin')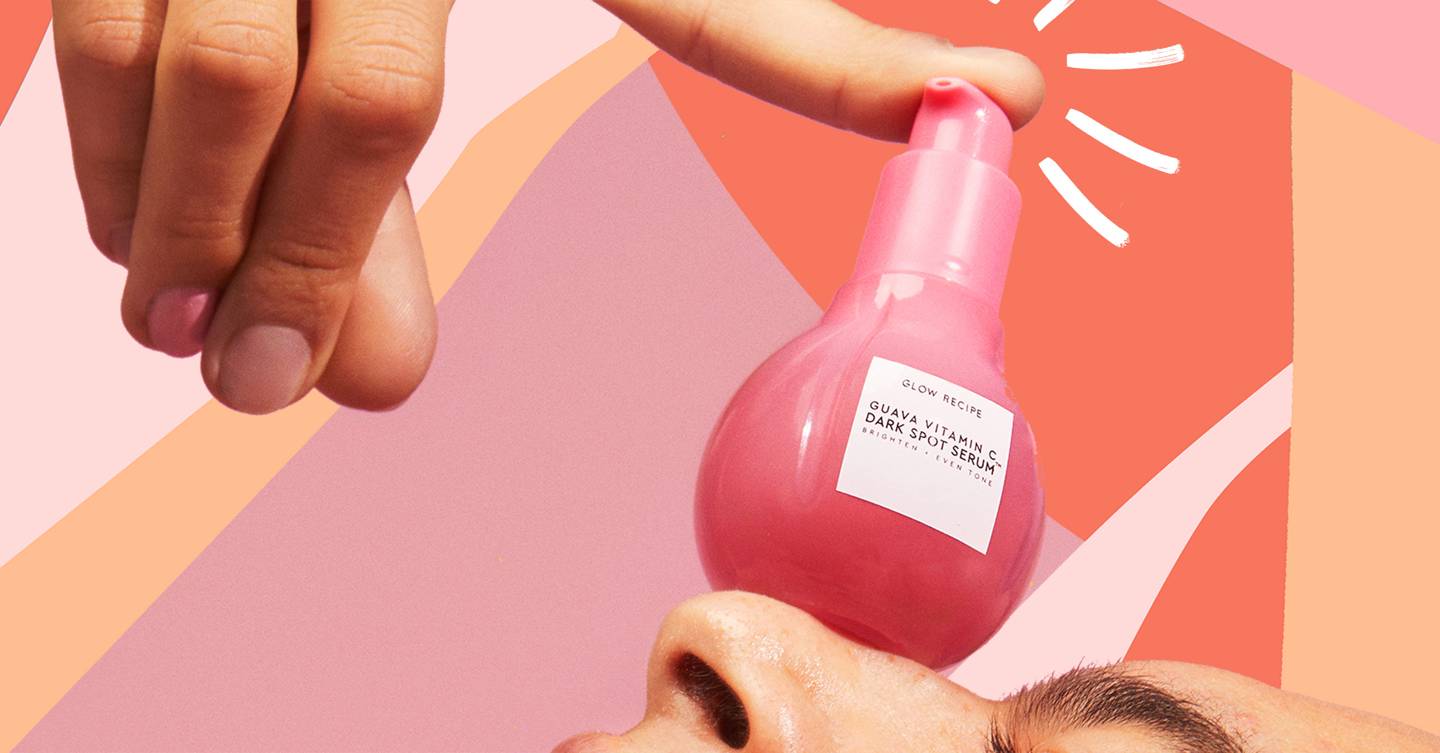 Entertainment
:
Where do we learn our skincare habits from? Most of us have never been schooled on the intricate needs of our skin, which is odd, given it's our biggest organ and first line of defence against external aggressors. How do we decide which serums and solutions to apply on top of our precious barrier? Ermmm… we watch what everyone else is doing, take a punt and see whether our face kicks off?
It's something that Glow Recipe founders, Sarah Lee and Christine Chang are keen to address. Since setting up Glow Recipe as a K-Beauty curation brand in 2014, they shifted focus to creating their own products, inspired by everything they learnt from their Korean ancestry and over a decade each, spent learning the ropes in product development at L'Oreal in New York where they met.
"From a young age, I was taught to treat your skin like a delicate baby," explains Sarah on a Zoom call from the states. "In the long-term, if you're using potent ingredients that aren't properly buffered, or you're rubbing, pulling and tugging your skin, versus gently patting or pressing your products in, it's going to cause sensitisation."
She makes a good point. Western skincare is mainly marketed towards correction and repair. Lots of us don't know what we're doing when we're younger, so we spend our later years undoing damage done through inexperience. In the east, "skincare is such an important part of our daily routine. Prevention – through hydration, SPF protection, double cleansing and applying the right products – is always at the forefront," Sarah explains.
Two philosophies lead the way: firstly, being gentle, and secondly, paying close attention to what your skin needs. "K beauty really focuses on education around the how and the why of each ingredient. But also, there's a very gentle approach to formulating products. The idea is that there's no reason to compromise on efficacy, even with a gentle approach," adds Sarah, which is why she and Christine interpreted this forward-thinking approach to formulas and textures into their own products.
Should you wet your foundation before applying? That's what beauty TikTokers are saying, and we've never seen a glow like it
Take the brand's new Guava Vitamin C Dark Spot Serum (£41, launching 6th September on Cult Beauty). Vitamin C is notoriously unstable to bottle and irritating on skin. "We were able to do something called dual encapsulation," explains Christine. "Vitamin C is water soluble and our skin is hydrophobic, meaning that it repels water. We coated our vitamin C complex in a very thin layer of oil, which means it's able to slip through skin layers more effectively. The vitamin C stays stable longer, plus it gently micro-releases over time, so you're getting gentle doses of just the amounts you need, which increases efficacy but reduces irritation."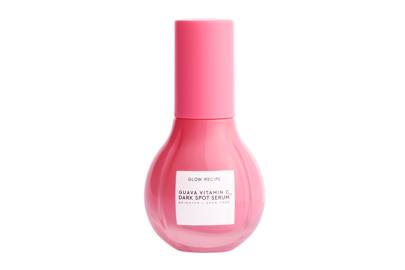 And, cute as the pink packaging, slippery gel texture and inclusion of guava is, it has some guts behind it. "We wanted an ingredient that could work together in synergy with vitamin C and we wanted a juicy fruit that's great for your skin and body. We learned that guava has four times more antioxidants than an orange," explains Sarah, which is why it's the headline ingredient.
So, will it give us the mirror-like glass skin that the brand is known for? Kind of, but that's not really the point. "When we first introduced glass skin, the whole idea was to share the tips and tricks for reaching amazingly glowing skin," explains Sarah. "But it's not meant to be taken literally. Translucent, reflective skin that's completely flawless and poreless is unrealistic. Our goal is just to encourage healthy skin."
Instead, they're advocating a more fluid approach – "flex skincare" if you like – which is more individual and holistic. "Your skin is different each day, so it's important to be able to flex products in and out, and customise treatments accordingly so that they speak to your skin needs at that time. That takes a lot of education and empowerment, but we're here for that," says Christine. "It's really about ensuring you have a personal dialogue with your skin, that you're listening to it and that you're not boxing yourself into a set routine or skin type that you were told you had many years back. Having that fluidity is incredibly important to a healthy skin routine, so we're educating around how to cocktail your serums according to your daily needs."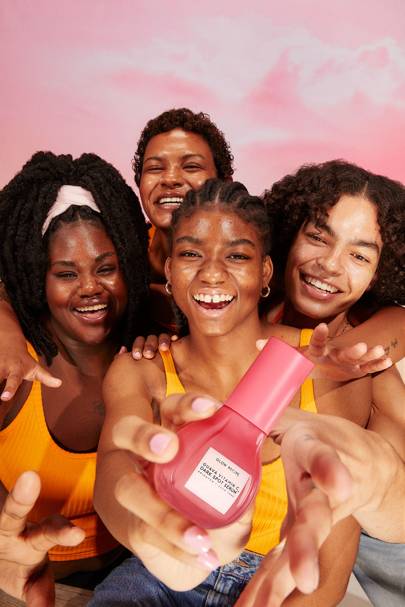 As for how to incorporate their new vitamin C guava serum, "using a little guava with a dash of the Plum Plump Hyaluronic Serum (£37), helps to flood each layer of the skin with hydration and plumpness, so that would be great if you had concerns around dehydration or dullness," explains Christine. "If you have redness and sensitivity, alongside concerns about brightening, you'd use guava alongside the Avocado Ceramide Recovery Serum (£38)," she adds. You can mix and match textures and serums to create your own incredible bespoke glow. "You can apply from thinnest texture to thickest texture, but actually, I love just mixing the two and applying it all over," she says.
The ultimate aim? "We want our community to experiment with their own skin and try different gentle formulas and ingredients. That way they can understand what their skin genuinely loves, rather than taking a formulaic approach," concludes Sarah.
For more from GLAMOUR's Deputy Beauty Editor, Elle Turner follow her on Instagram @elleturneruk.

Latest Entertainment News Today, Trending Celebrity News Gossips & Headlines
Today News Post || Breaking News || Entertainment News || Movies || Movie Review || Celeb Gossips || Tv Shows

Source