Entertainment
Hayden Panettiere says she was given 'happy pills' as a teen star
Entertainment
:
Hayden Panettiere began her career as a baby model aged just eight months and by the age of four, she'd done 50 commercials and landed a role on a US soap.
At the age of 11, the child star was turning heads in the film Remember The Titans, alongside Denzel Washington and Ryan Gosling.
But the actress says the people around her, who were supposed to look after her, gave her "happy pills" when she was just 15, leading to a battle during her later life with addiction to alcohol and opioids.
READ MORE: Carlos Santana passes out on-stage during US concert
"They were to make me peppy during interviews," Panettiere told People magazine.
"I had no idea that this was not an appropriate thing, or what door that would open for me when it came to my addiction."
READ MORE: Travis Barker released from hospital after 'life-threatening pancreatitis'
Panettiere says her role as super-powered cheerleader Claire Bennet on TV show Heroes when she was 16 helped her keep things a little in check as she wasn't allowed to "get messy" on-set but says off-set it was very different.
The actress adds that as she got older, "the drugs and alcohol became something I almost couldn't live without".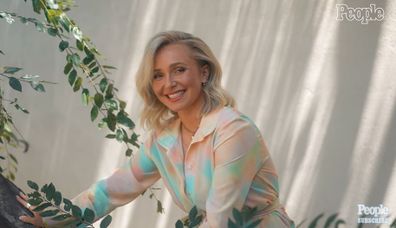 The mum-of-one said playing troubled country singer Juliette Barnes on Nashville was "really tough" as she battled the same issues as her character off-screen but had no-time to process her emotions with the intense shooting schedule across 10 months a year.
She said her drinking increased as a result and her relationship with boxer Wladimir Klitschko started to crumble.
"He didn't want to be around me," she recalled.
"I didn't want to be around me. But with the opiates and alcohol I was doing anything to make me feel happy for a moment. Then I'd feel worse than I did before. I was in a cycle of self-destruction."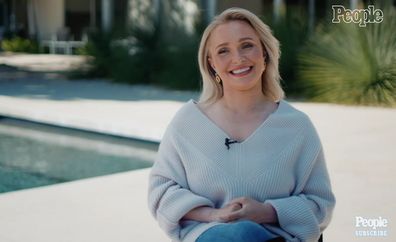 Panettiere voluntarily admitted herself to rehab and admits she's been back into treatment several times since, saying each time it helped a bit more.
However, it was one eight-month stint she credits with her journey to sobriety, when she unpacked the root of her problems. It came after the actress's drinking became so heavy she was hospitalised with jaundice and doctors warned her liver would give out.
The now 32-year-old is looking forward to getting back on-screen in Scream 4 and being a mum to her seven-year-old daughter with her ex fiancé, who is now fighting in Ukraine.
For a daily dose of 9Honey, subscribe to our newsletter here
Latest Entertainment News Today, Trending Celebrity News Gossips & Headlines
Today News Post || Breaking News || Entertainment News || Movies || Movie Review || Celeb Gossips || Tv Shows

Source