Entertainment
Inside Johnny Ruffo's tough cancer battle that's lasted five long years
[ad_1]
Entertainment
:
From humble beginnings on X-Factor Australia and Dancing With The Stars, within a few years, Johnny Ruffo's career hit the big time – the superstar signed a recording contract, serving as the opening act for bands like One Direction and the Backstreet Boys.
Then he turned to acting, portraying everyone's favourite, Chris Harrington, on Home and Away from 2013 to 2016.
He even picked up a Logie Award in 2014 for Most Popular New Talent after winning our hearts on the show. But then, just a few years later, a terminal diagnosis struck, changing his fate forever.
READ MORE: What happened between Jude Law, Sienna Miller and the nanny?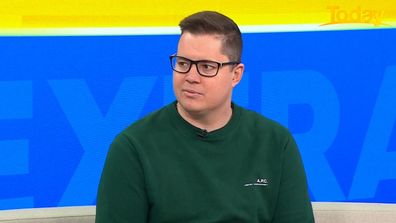 What happened to Johnny Ruffo?
In 2017, Ruffo was suffering from intense headaches on a regular basis – at first, he just figured he needed to live a healthier lifestyle. But then one evening while talking to his partner, he couldn't string words together to form sentences. 
He was rushed to hospital, where he slipped into a coma. A scan revealed that Ruffo had a massive seven-centimetre-long brain tumour, which needed to be removed immediately. 
"They said 'there's a 20 per cent chance [I] might die from the operation'," the star later revealed in a documentary, Fight Of His Life.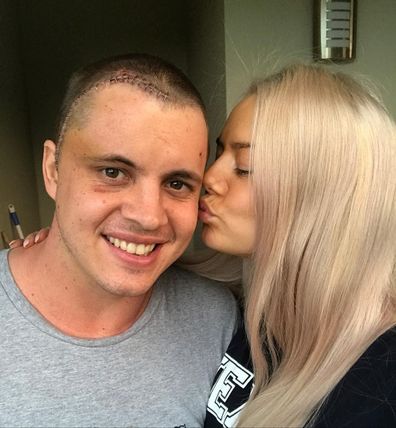 "But if I didn't have the operation, there was 100 per cent chance that I would die, so it's not really much of a choice," he added.
The tumour was a malignant, stage-three oligodendroglioma, of which doctors were able to remove 95 per cent. Ruffo had to undergo radiotherapy and chemotherapy to remove what remained, as it was too close to his nerves to be touched.
"Everything came crashing down all at once," Ruffo said in the documentary. "I didn't cry, I was just blank. It was so much to take on at once. I didn't know how to react… I was 29, the last thing on your mind is brain cancer."
Does Johnny Ruffo still have cancer?
Despite the doctors' swift actions in 2017, the actor revealed in 2022 that he was still battling the disease – but that he'd been given a terminal diagnosis.
"At some point, it's going to get me, but I'm still fighting, still kicking on," he said in an interview on The Project. "Looking up my diagnosis and my tumour… the average life expectancy was three years.
"And for me, it's now been five years. I'm already winning. My goal now is to try and help as many people as I can and also live a happy life".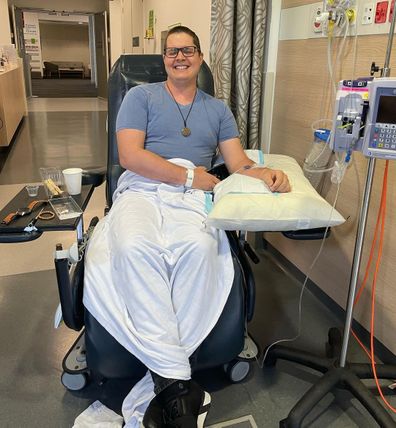 In March 2023, Ruffo revealed that he was still undergoing treatment for the cancer, five years on. "Back in my favourite chair.. 🤪🧠 ," he captioned the photo of himself sitting in a hospital room, adding the hashtags ​​#ihatethischair and #f–kcancer.
What is Johnny Ruffo doing now?
In 2016, Ruffo left Home and Away to focus on other projects, including his blossoming music career. After his diagnosis and initial surgery in mid-2017, he temporarily stepped away from the spotlight. 
Two years later, Ruffo dropped a new single, Broken Glass, which he called the "most vulnerable song I've ever written".  
"It's loosely about my experiences in the past two or three years – and about being down and out – not necessarily about cancer, but about anything like depression or losing a loved one."
When his cancer returned in 2020, Ruffo took another hiatus, dropping the single Let's Get Lost the following year. Ruffo told The Morning Show that it's inspired by wanting to "pack up the car and get lost, just get away from everything for a while… the whole rigmarole of medication and chemotherapy, the stress of all of that."
READ MORE: Five of the biggest bombshell revelations from Netflix's Anna Nicole Smith documentary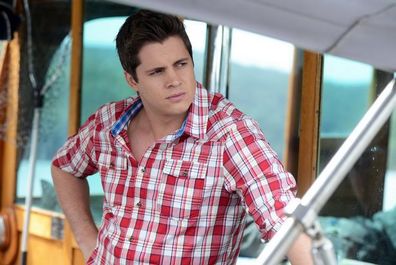 Where is Johnny Ruffo from?
Ruffo was born in Perth, and grew up in the suburbs. He began pursuing a career in music at the age of 12, teaching himself guitar and piano, and writing his own songs.
After starting a career as a concreter, Ruffo auditioned for The X Factor in 2011, and the rest is history. Placing third in the competition, he subsequently signed a recording contract with Sony Music. The following year, he won Dancing With The Stars, then joined the cast of Home and Away.
READ MORE: What to know about Paul Walker's Fast X appearance 10 years after his death
Does Johnny Ruffo have Instagram?
The actor uses his Instagram as a candid way to keep in contact with his fans during his recovery journey.
Ruffo often posts photos from his hospital bed, thanking fans for their support and reassuring everyone that he's keeping his brave face on.
For a daily dose of 9Honey, subscribe to our newsletter here.
Latest Entertainment News Today, Trending Celebrity News Gossips & Headlines
Today News Post || Breaking News || Entertainment News || Movies || Movie Review || Celeb Gossips || Tv Shows

Source