Entertainment
Jonathan Van Ness Is Transforming Their Getting Curious Podcast Into a New Netflix Series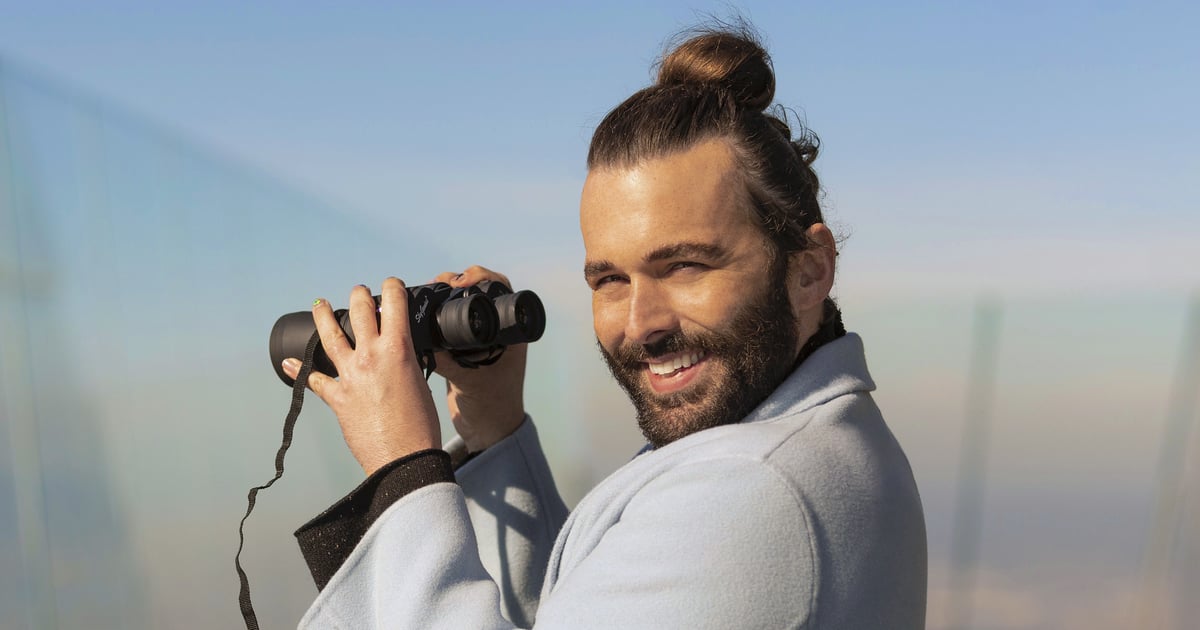 Entertainment
:
Image Source: Netflix
Whew, it's been one heck of an exciting year for Jonathan Van Ness — yes, already. Just four days after Queer Eye's sixth season dropped, Van Ness shared a first peek at their forthcoming Netflix series, Getting Curious With Jonathan Van Ness. Inspired by his beloved podcast of the same name, the show follows the TV personality as he teams up with experts to learn about a wide range of topics and questions that pique his interest. The first season tackles subjects like skyscrapers, bugs, gender identity, and snacks (we told you the range was wide!), so there's truly something for everyone. Plus, as we see in the trailer Netflix released on Jan. 4, a handful of fellow celebs will be joining Van Ness, including retired figure skater Michelle Kwan, author Alok Vaid-Menon, and fashion designer Christian Siriano.
Slated to hit Netflix on Jan. 28, Getting Curious is a natural fit for Van Ness, who shines on screen and has been exploring complex matters for her aforementioned podcast for years. Since the podcast's 2015 inception, he's delved into fields like astrology, domestic workers' rights, ableism, and the impact of our reliance on technology, interviewing an impressive slew of experts like Senator Elizabeth Warren, civil rights activist Alicia Garza, and actress Gabrielle Union, to name just a few. Each episode is packed with fascinating insight and sprinkled with Van Ness's playful personality, and their Netflix series is sure to follow suit. Watch the first look at her spinoff series below, and be sure to mark your calendar for its release at the end of this month.

Latest Entertainment News Today, Trending Celebrity News Gossips & Headlines
Today News Post || Breaking News || Entertainment News || Movies || Movie Review || Celeb Gossips || Tv Shows

Source