Entertainment
Kelly Clarkson and ex Brandon Blackstock reach settlement in bitter divorce
Entertainment
:
Kelly Clarkson has finally reached a settlement in her bitter divorce battle with husband Brandon Blackstock.
According to TMZ, a Los Angeles Superior Court signed off on the terms of the divorce settlement, of which arguably favoured the singer and talk-show host.
Clarkson, 39, has been granted primary custody of the couple's two children — daughter River, seven, and son Remington, five — while Blackstock will have the kids one weekend a month. 
READ MORE: Prince Harry's 'shocking' appearance at Texas rodeo
The American Idol alum Clarkson also gets to keep their ranch in Montana, where her ex currently resides. Blackstone — a talent manager who once managed Clarkson — has been living at the estate since their split in June 2020.
As per their divorce settlement, Blackstock, 45, can remain at the property until June 1 but must pay US$12,500 (approx. $17,000) a month for rent in the meantime. 
The couple had been at loggerheads over their prenuptial agreement, with Blackstock reportedly challenging the legal document, arguing the Montana ranch — worth an estimated $17,750,000 (approx. $24.5 million) — was marital property and not part of their prenup. 
READ MORE: Lismore flood volunteer Maddy-Rose's plea for help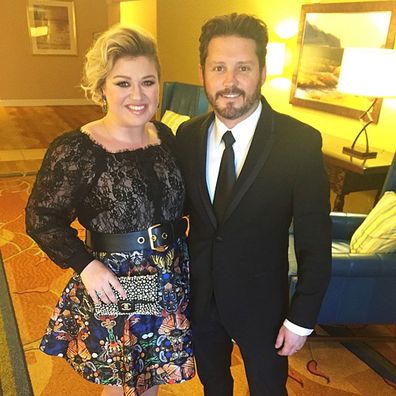 In another win for Clarkson, the judge said she can keep most of her earnings, which is reportedly US$20 million (approx. $27 million) per year.
She does, however, need to pay  Blackstock spousal support to the tune of US$115,000 (approx. $158,000) a month, but that payment is scheduled to end in January 2024.
READ MORE: Fiancé's shock suggestion about partner's face in wedding photos
Blackstock also gets US$45,600 (approx. $62,000) a month in child support. Clarkson has also agreed to pay him US$1.3 million (approx. $1.8 million) as part of the settlement.
The former couple married in 2013 and filed for divorce in June 2020, citing "irreconcilable differences" as the reason for the breakup.
For a daily dose of 9Honey, subscribe to our newsletter here.
Latest Entertainment News Today, Trending Celebrity News Gossips & Headlines
Today News Post || Breaking News || Entertainment News || Movies || Movie Review || Celeb Gossips || Tv Shows

Source