Entertainment
Need a Laugh? Try TikTok's Shapeshift Filter That Shows You What Movie Character You Look Like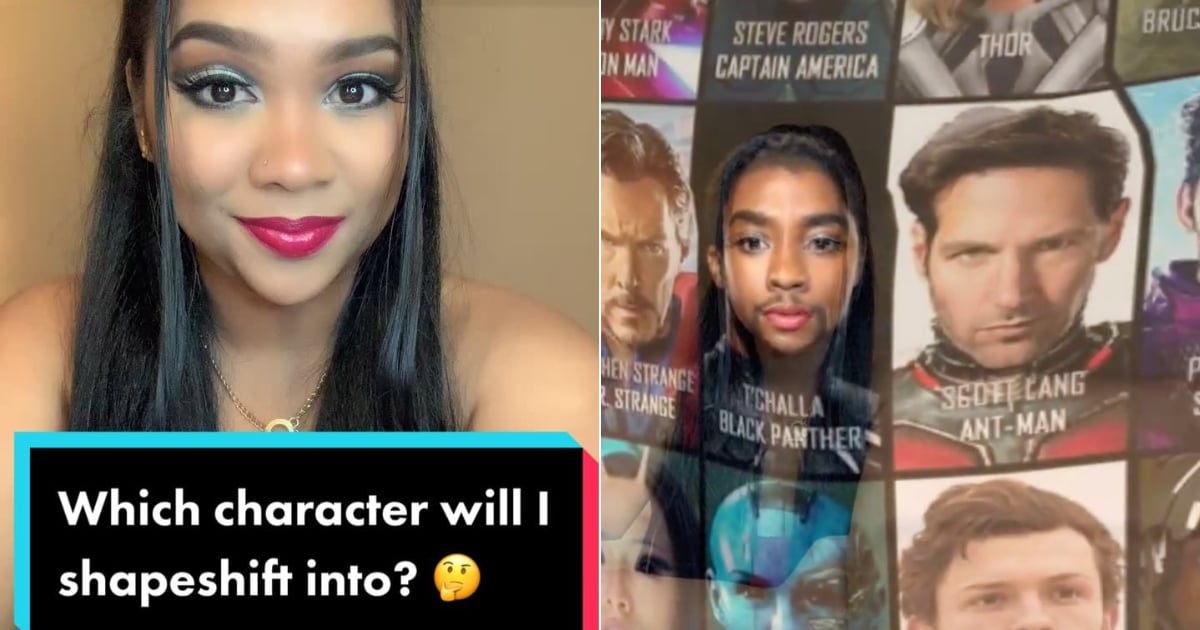 Entertainment
:
TikTok filters are one of the best things about the app (aside from all the killer recipes, of course), and when users started seeing the new Shapeshifting effect all over their For You Pages, they knew it was time to try it. Many Marvel fans decided to test their luck to see which superhero they most resembled, while others wanted to find their twin in other movie characters or celebrities, and let's just say the results are a bit of a mixed bag. The Shapeshifting filter has left TikTokers laughing, crying, and mainly just scratching their heads, because not only have some of the effects been pretty funny, but they're also totally off. If you want to test your luck at the trend and morph into one of your favorite Marvel and/or movie characters or a celebrity, follow these easy steps to see how:
First, save a photo of the Marvel characters (or any other characters you want to morph into) to your camera roll. (This picture from Avengers: Infinity War is a fan favorite among TikTokers).
Open the TikTok app and tap the "+" icon at the bottom of the screen.
Go to the icon where it says "Effects" and the one called "Shapeshifting."
Select the image you saved, and tap the record button. After the countdown, the effect will "shapeshift" your face into a character.
Once it does, you'll either laugh or be completely alarmed.
From there, you can upload your video to your page. Super easy, right?
You can also try out this effect with different pictures to see who else you might look like. TikToker @thelifeofsah tried the Shapeshifting filter using the Disney princesses and Harry Potter characters, and while the results weren't exactly spot on, they were still pretty entertaining. Whether you want to channel your superpowers or just have a laugh, try out the new filter on TikTok now. For better or for worse, we know we can always count on TikTok to make us laugh.

Latest Entertainment News Today, Trending Celebrity News Gossips & Headlines
Today News Post || Breaking News || Entertainment News || Movies || Movie Review || Celeb Gossips || Tv Shows

Source