Entertainment
Rosie O'Donnell 'feels bad' for mocking Anne Heche's previous TV interview
Entertainment
:
Rosie O'Donnell regrets making fun of Anne Heche for a previous TV interview the actress did many years ago.
The comedian said she "felt bad" for the jokes she cracked about Heche, who at the time spoke about her apparent relationships with aliens with renowned US journalist Barbara Walters  
However, with Heche now fighting for her life in a coma after suffering severe burns after crashing her car in LA, O'Donnell said her past comments were out of line. 
READ MORE: Serena Williams announces retirement plans with stunning photoshoot
"I can't stop thinking about this Anne Heche accident and how horrifying the whole thing is and feeling bad that I made fun of her when she was talking to Barbara Walters about having a relationship with space aliens," O'Donnell said in a TikTok video. 
"I wonder if she's OK. I think it's a miracle that she didn't kill anyone … and I hope she survives. But wow, what a tragic tale. That car was on fire for a long time, they say."
READ MORE: Vet reveals the five dog breeds she would never own
The interview in question was the one Heche gave ABC program 20/20, during which she told Walters she created a persona named Celestia to help her cope after she was allegedly sexually molested by her father when she was younger.
"I'm not crazy. But it's a crazy life. I was raised in a crazy family and it took 31 years to get the crazy out of me," Heche told the journalist at the time.
"I had a fantasy world that I escaped to. I called my other personality Celestia. I believed I was from that world. I believed I was from another planet. I think I was insane."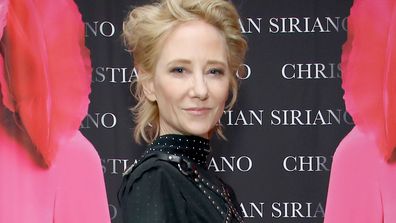 O'Donnell then mocked Heche during a charity benefit held at Carolines Comedy Club in New York the following year.
"What the hell kind of train wreck was that?" the comedian asked the crowd, before also poking fun of Heche's sexuality and former relationship with Ellen DeGeneres. 
"She couldn't just say, 'I was a lesbian for two years, it didn't work out for me?'"
READ MORE: Olivia Newton-John discusses life and death in poignant final interviews
Heche is currently in critical condition as she fights for her life following a car crash over the weekend, leaving her with severe burns. A representative for the star has told Page Six the actress has since fallen unconscious and slipped into a coma.
"Shortly after the accident, Anne Heche became unconscious, slipping into a coma," her spokesperson told the outlet. "She has a significant pulmonary injury requiring mechanical ventilation and burns that require surgical intervention."
For a daily dose of 9Honey, subscribe to our newsletter here.
Latest Entertainment News Today, Trending Celebrity News Gossips & Headlines
Today News Post || Breaking News || Entertainment News || Movies || Movie Review || Celeb Gossips || Tv Shows

Source