Entertainment
'Scenting a wedding' is the latest trend that makes a big day even better – here's how to do it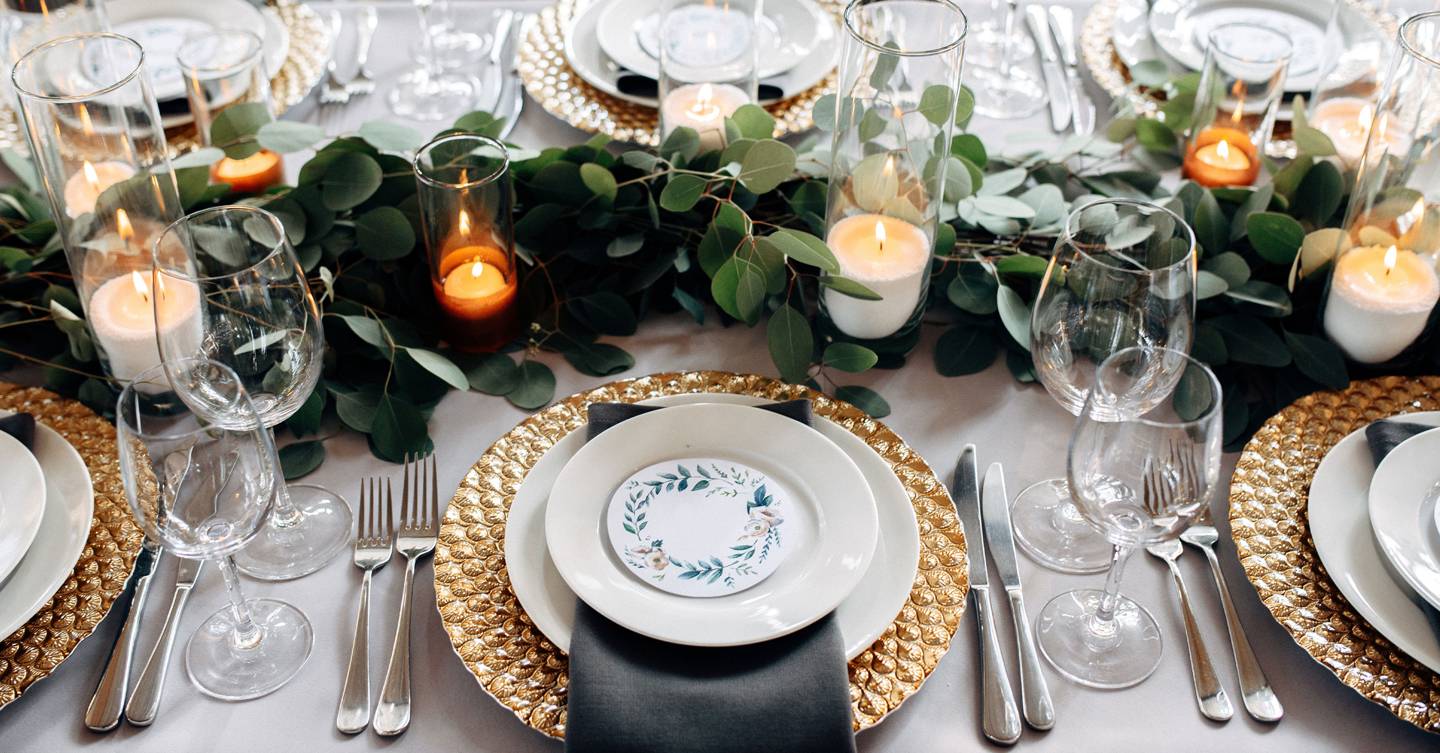 Entertainment
:
Who doesn't love a wedding? The celebration, the food and drink, the getting ready with the girls… the fun side to weddings reigns strong.
And now we're in wedding season, thanks to glorious weather and rules due to be lifting soon (provided all goes ahead as planned), wedding planning is back on the agenda.
Weddings are etched into the memories of everyone in attendance for a lifetime – so you want to make the day as special as possible.
This is where scent comes into play – and there's a new wedding scenting trend you need to know about.
So what exactly is 'scenting a wedding'?
To start with, it's all about boosting those feel-good moments of the day, as smell is the sense most closely connected with memory.
Emma South, a fragrance expert at Jo Malone London, tells GLAMOUR: "Scent is strongly associated with recollection. Each fragrance has the power to transport us to a moment, and capture a feeling.
"By curating the scents of a wedding, we can help build a memory. Each individual fragrance can be artfully layered using the technique of 'Scent Pairing' to tailor a one-off scent.
"It is everything you need for a day to remember. A signature scent, carefully tailored to you and your partner."
She says this trend can help define the atmosphere of a wedding and create "a completely personal tone".
Have you noticed before how certain smells take you right back to a place or time from your past? By creating a bespoke scent for the day through layering different smells, you can have an easy route back to the big day – all you need to do is have a sniff.
You might then recreate the scent in your home with your partner, or keep a travel size version on you. Either way, you can keep the memories (and the love within them) close.
It's pretty sweet and romantic if you ask us.
"The fragrances you choose in life contribute to lasting memories you wish to create; they will evoke memories and trigger emotions.
"Fragrance isn't just about fragrance, it's about feelings, instinct and personality," Emma tells us.
Usually brides go for longevity over intensity when picking their scents, Emma shares. To boost the wear-time, she recommends wearing the scent over a matching body cream as the moisture will help the fragrance adhere to skin for longer.
So now to figure out how to scent a wedding – Emma shares the best things to keep in mind.
"When choosing your wedding scent keep these three main points in mind: your day, your fragrance tastes and how you want to feel.
"Depending on your day, the setting, season, flowers, and colours you might find you are drawn to scents that capture these details.
"For example, with spiced ruby fruits and lingering woods, Pomegranate Noir is perfect for a winter wedding. Peony & Blush Suede is such a sweeping, romantic scent with armfuls of ruffled blooms and is a great choice for a summer wedding, particularly if you are having peonies in your bouquet," Emma says.
Ideas to take into your own wedding

Scent For You

If you already have a Jo Malone London favourite, this is a good place to start. Take something you like and layer with another. Add a twist that is unique to you, inspired by your personality, style and the little details of your day.
Be playful and try combos that you're instinctively drawn to until you find the right match.
Choosing Layers
When it comes to your current fragrance preferences, wear something that is in line with what you love so you are comfortable, yet also, something you haven't worn before.
This means that what you choose to wear is not diluted with other memories and instead acts as a perfect time capsule of the day. How you want to feel is equally important, some scents are playful and pretty, other scents are more dramatic.
Prepare and Indulge

Count down to the occasion with a scented ritual. This is scented self-care. Use a fragranced body scrub, then body cream. On the day, apply your fragrance to the wrists, neck, hair and anywhere else you want it to linger. The finishing touch? Spritz the end of your dress or your veil for a fragrant flourish.
Scent of a Gent

Every groom should complement (and complement) his bride. Find the scent to suit him – which is one that perfectly matches yours.
You could try Jo Malone's Lime Basil & Mandarin, for something timeless, yet modern. Wood Sage & Sea Salt for something fresh and lively. Myrrh & Tonka for a touch of mystery.
Go for an invigorating scented body and hand wash to ready the skin, followed by a generous spritz of scent.
Scent Your Space

See your venue as a blank canvas, waiting to be brought to life with the fragrant flicker of candlelight.
Scent is an instant way to add atmosphere to a wedding ceremony and reception whether it is a grand country house, a beautiful garden, or a tranquil religious building.
You could put flickering clusters of candles down the aisle, a window ledge, a table top or steps. It makes any space feel so romantic.
Using Candles
Scented candles bring an enchanting aura to the day, enveloping guests in scent and candle light.
You may choose to combine scents for different parts of the day, or different areas in the venue.
A reception space will lend itself well to a floral aroma; the elegant combination of Orange Blossom with Red Roses will fill the room.
To complete the sensorial experience at your wedding, lightly spritz Lino nel Vento Linen Spray over napkins and the table cloth to lift the scent of the candles and floral arrangements.
A Token of Thanks

Why not say thank you with scent? For the bridesmaids. For the groomsmen… or even the whole party. It's a finishing touch that won't be forgotten. Surprising guests with a hand-bowed travel candle or bath oil at their table in your wedding scent is a thoughtful touch for them to take home.
For a complimentary Scented Wedding Consultation, you can book an appointment with one of Jo Malone London's expert wedding Stylists. This can be enjoyed virtually from the comfort of your home via Zoom, or at your local boutique.

Latest Entertainment News Today, Trending Celebrity News Gossips & Headlines
Today News Post || Breaking News || Entertainment News || Movies || Movie Review || Celeb Gossips || Tv Shows

Source