Entertainment
The Live-Action "The Little Mermaid" Made a Small Change to "Kiss the Girl" That Changes Everything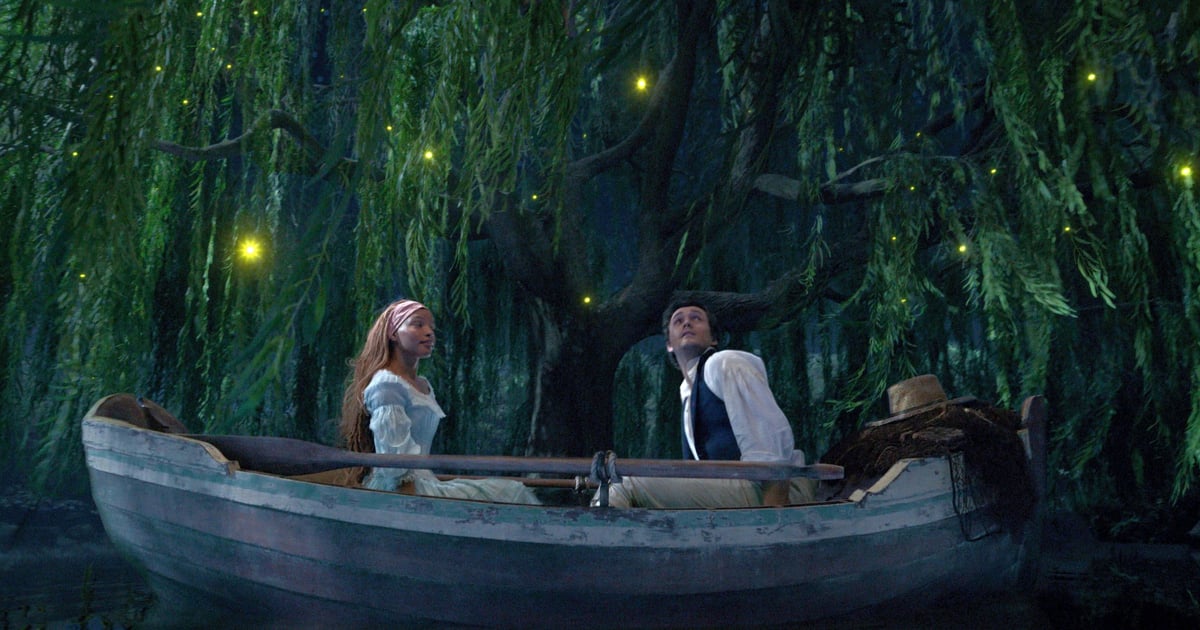 [ad_1]
Entertainment
: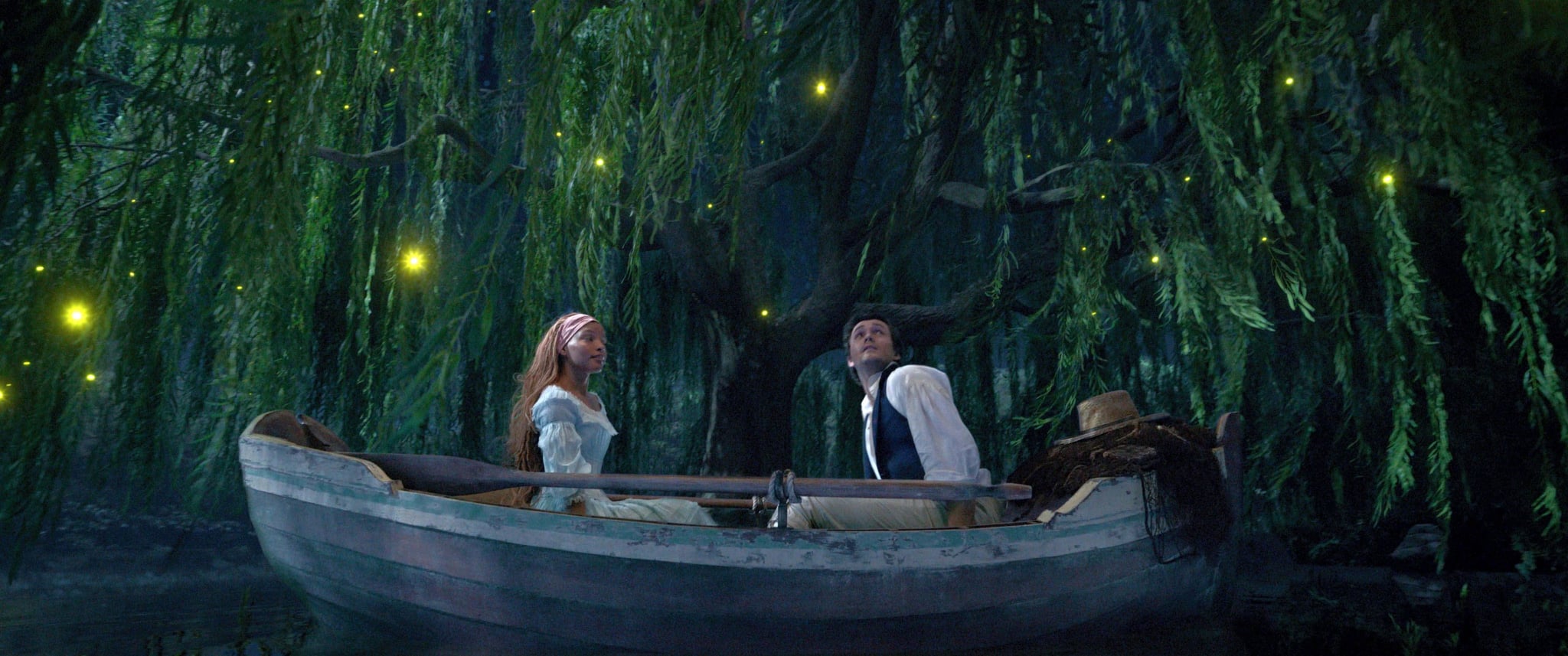 The highly-anticipated live-action "The Little Mermaid" just hit theaters on May 26, and apart from the original movie's songs like "Part of Your World," "Under the Sea," and "Kiss the Girl," audiences everywhere have gotten to enjoy four new songs courtesy of the original animated movie's composer, Alan Menken, and Lin-Manuel Miranda.
For the most part, the songs from the original movie sound the same in the 2023 remake, but Menken did give fans a heads-up that there would be some minor changes to the original lyrics to make the movie, which was initially released in 1989, feel more modern. "There are some lyric changes in 'Kiss the Girl' because people have gotten very sensitive about the idea that [Prince Eric] would, in any way, force himself on [Ariel]," Menken told Vanity Fair in March.
No one would blame you if you initially missed the tweaks Menken and Miranda made to "Kiss the Girl." They are tiny but necessary changes. But a more significant change was made to the movie's overall plot, entirely changing the nature of Ariel's quest for Prince Eric's kiss. Ahead, read all about it.
"The Little Mermaid" 2023 "Kiss the Girl" Lyric Changes
In both the original "The Little Mermaid" and the new live-action remake, Prince Eric must kiss Ariel before sunset on the third day of her becoming human if she wishes to remain on land as a human. To that end, Ariel's friends use their skills of meddling to get Ariel and Prince Eric out for a romantic boat ride on a lake, at which point they sing "Kiss the Girl" to Eric in hopes the music will sway him to, well, kiss the girl.
The potentially problematic lyrics from the original film that Menken and Miranda tweaked were when Sebastian sings, "Possible she want you too/There is one way to ask her/It don't take a word, not a single word/Go on and kiss the girl." These lyrics, if taken at face value, could suggest that the only way for Prince Eric to ask Ariel if she wants him to kiss her is to just do it (as the lyrics explicitly say he doesn't have to say anything at all).
A minor tweak to these lyrics completely scrubs that implication from the song. Instead, in the remake, Sebastian sings, "Possible she want you too/Use your words, boy, and ask her/If the time is right and the time is tonight/Go on and kiss the girl." This small, meaningful change encourages Prince Eric to get consent from Ariel before trying to kiss her and, only if the time is right (aka, if she says yes), he should do just that.
Some might argue that this tweak was unnecessary, given that A) the viewer already knows that Ariel is in love with Eric and wants him to kiss her by the time they take their boat ride, and B) at no point does Eric try to force himself on Ariel. But one could also argue that if all it takes to scrub a potentially negative implication is to change two lines in a song, then why not change them? And let's be real: "If the time is right and the time is tonight" is infinitely more clever than "it don't take a word, not a single word."
Ariel's Quest to Kiss Prince Eric in "The Little Mermaid" 2023
Another reason why the producers behind the new live-action "Little Mermaid" may have wanted to change the lyrics in "Kiss the Girl" is because of a more sizable change they made to the plot: Ariel's quest to kiss Eric.
In the original movie, Ariel is fully aware she needs to get a kiss from Eric to remain human, per her contract with Ursula. However, in the remake, Ursula adds another layer of duplicitousness to her spell.
The sea witch has made Ariel forget that she needs to kiss Eric to remain a human, and any time someone mentions that Ariel needs to hurry up and kiss Eric, she becomes dazed and confused. In other words, while Ariel is certainly still fighting for Eric's heart in the remake, she is not quite as eager to lock lips, because she doesn't even remember that it's required; thus, the viewer can't say with any certainty that Ariel wants to kiss Eric.
While kissing one's prince has long been a fairytale story staple, the "The Little Mermaid" remake turns the tired trope on its head, and it works. Ahead, read the slightly tweaked lyrics to "The Little Mermaid"'s "Kiss the Girl."
"The Little Mermaid"'s "Kiss the Girl" Lyrics
INTRO
Percussion
Strings
Winds
Words
VERSE 1
There you see her
Sitting there across the way
She don't got a lot to say
But there's somet'ing about her
And you don't know why
But you're dying to try
You wanna kiss the girl
VERSE 2
Yes, you want her
Look at her, you know you do
Possible she want you too
Use your words, boy, and ask her
If the time is right and the time is tonight
Go on and kiss the girl
CHORUS
Sha-la-la-la-la-la, my, oh, my
Look like the boy too shy
Ain't gonna kiss the girl
Sha-la-la-la-la-la, ain't that sad?
Ain't it a shame? Too bad
He gonna miss the girl
VERSE 3
Now's your moment
Floatin' in a blue lagoon
Boy, you better do it soon
No time will be better
Ooh, ooh, boy, do it soon
No time will be better
She don't say a word
And she won't say a word until ya
Kiss the girl
Kiss the girl
Kiss the girl
CHORUS
(Sha-la-la-la-la-la)
Don't be scared (Sha-la-la-la-la-la)
You got the mood prepared (Sha-la-la-la-la-la)
Go on and kiss the girl
(Sha-la-la-la-la-la)
(Sha-la-la-la-la-la)
(Sha-la-la-la-la-la)
Woah, woah
(Sha-la-la-la-la-la)
Don't stop now (Sha-la-la-la-la-la)
Don't try to hide it (Sha-la-la-la-la-la)
How you wanna kiss the girl
(Sha-la-la-la-la-la)
(Sha-la-la-la-la-la)
(Sha-la)
You wanna kiss the girl
(Sha-la-la-la-la-la)
Float along (Sha-la-la-la-la-la)
And listen to the song (Sha-la-la-la-la-la)
The song say, "Kiss the girl"
(Sha-la-la-la-la-la)
The music play (Sha-la-la-la-la-la)
Do what the music say (Sha-la-la-la-la-la)
You got to kiss the girl
(Sha-la-la-la-la-la)
Do what the music say (Sha-la)
You got to kiss the girl (Sha-la-la-la-la-la)
Kiss the girl
POST-CHORUS
You've gotta kiss the girl
Why don't you kiss the girl
Kiss the girl, kiss the girl
C'mon and kiss the girl
Kiss the girl, kiss the girl
Go on and kiss the girl
Kiss the girl
Kiss the girl

Latest Entertainment News Today, Trending Celebrity News Gossips & Headlines
Today News Post || Breaking News || Entertainment News || Movies || Movie Review || Celeb Gossips || Tv Shows

Source