Entertainment
Why getting the Covid vaccine makes you more eligible on dating apps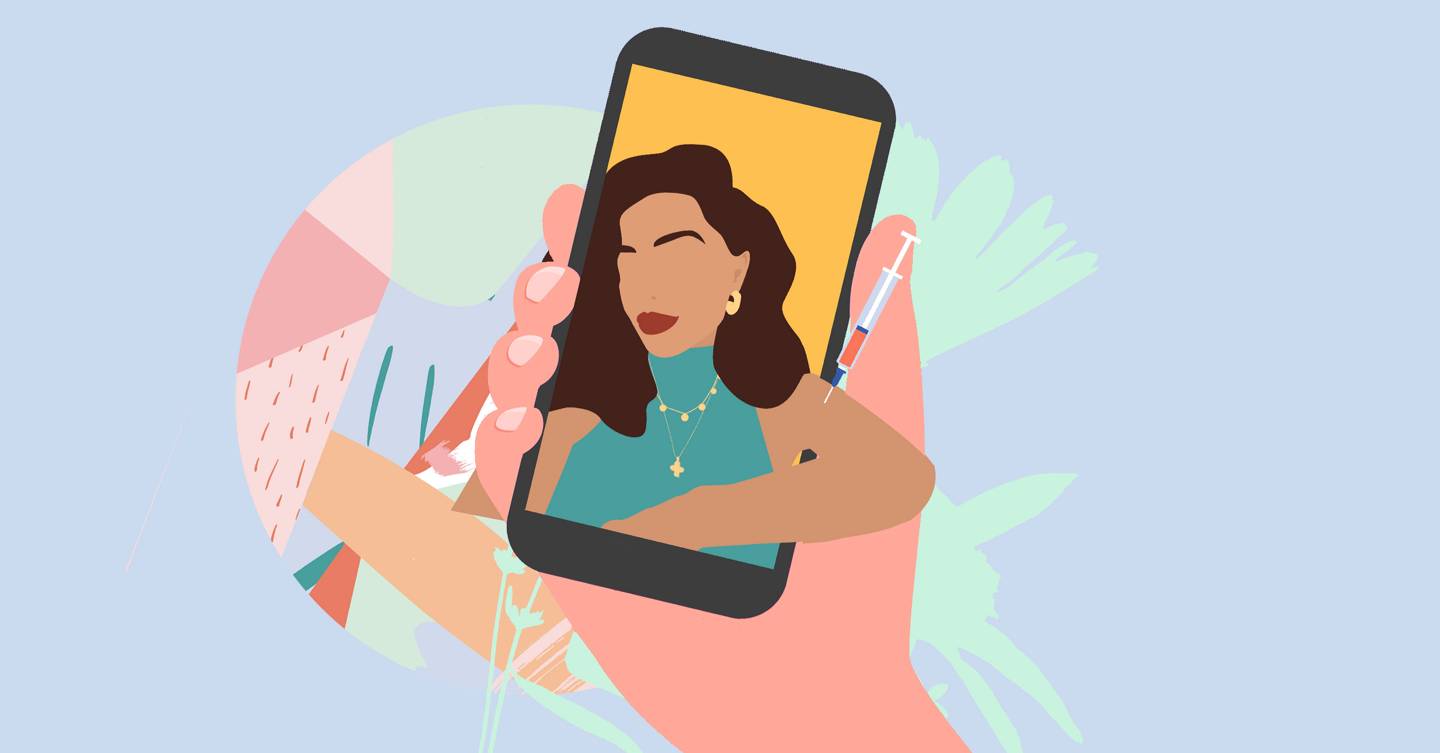 Entertainment
:
After a tough 12 months, the Covid-19 vaccine was rolled out and millions of us breathed a collective sigh of relief.
You don't need us to tell you this is a welcome light at the end of a bleak pandemic tunnel which has fundamentally altered our day-to-day lives and had serious health, economic and social consequences.
The government aims to offer vaccines to 15 million people – those aged 70 and over, healthcare workers and people required to shield – by mid-February and millions more people aged 50 and over and other priority groups by spring.
But where does this leave the remaining majority of Millennials and Gen-Z? Will we have to wait for the vaccine for our lives to return to normal?
Prof. Elliot-Major, the UK's first Professor of Social Mobility at the University of Exeter who recently co-authored an LSE report looking into prospects for under 25s is concerned. The report outlines how one in ten young people lost their job during the pandemic. He describes the 'permanent scarring' that's shaping the future life prospects of what he calls 'Generation Covid'. He has been in talks with Number 10 Downing Street on policy recommendations following his research.
"Yes the vaccine is a light at the end of the tunnel, but beneath that light there are very dark social and psychological issues to address," he says. "There are particularly scarring effects from long-term unemployment and lack of education on the under 25s. We are only just beginning to see the long-term implications."
As well as impacting their finances, social lives and employment prospects, the pandemic has had a damning effect on Millennials' love lives. Thankfully we live in a tech-reliant society where dating apps have allowed singletons to quietly foster relationships during lockdown.
Love in the Time of Corona: How to meet someone RN (from someone who tried it in the first lockdown)
And now it seems that either having the vaccine, or committing to have it when it becomes available, will actually boost your chances of finding love on one of these apps.
Whilst having a stable career and passion for travel were once deemed attractive criteria, the latest dating app flex is being vaccinated against Covid.
The likes of Tinder, Bumble and OkCupid have reported a major uptick in how many times their users are mentioning the words 'vaccine' or 'vaccinated' in their bios and it seems the mentions are soaring. Plus, there's been a huge surge in people vetting their matches based on who is willing to get the vaccine.
Gen-Z and Millennials' are promised their first vaccine by Autumn but what about our employment prospects, mental health and social lives in the meantime?
According to Tinder, mentions of the word 'vaccine' soared 258% between September and December, while Bumble says it's seen a 'steady increase' in how often 'vaccine' is mentioned in bios.
A Bumble spokesperson told GLAMOUR: "The pandemic has drastically changed how we connect with others and Bumble's Covid Dating features help people navigate pandemic dating by allowing people to signpost what kind of dates they are looking for: virtual only, socially-distanced, or socially-distanced with masks.
"Since vaccinations began in December, we've seen a steady increase in the number of people who have included the word 'vaccine' or 'vaccinated' in their Bumble profiles and we know that people are already having the 'conversation' before they meet."
So when are Millennials likely to be vaccinated and get their love lives back on track? Addressing the roll-out last month, health secretary Matt Hancock said, "we've got 350 million doses on order, they're not all here yet, and we're rolling them out as fast as they get delivered." In terms of when the vaccine will reach millennials specifically? "We are going to have enough to offer a vaccine to everyone over the age of 18 by autumn," Hancock says.
According to the Sunday Telegraph, Whitehall sources believe the approval of two new jabs (from Moderna and Johnson & Johnson) will bring that date forward. A source said "all over-18s by June – yes." But Foreign secretary, Dominic Raab, dismissed these claims, telling the BBC "the plan is to get the 15 million most vulnerable people vaccinated by the middle of February […] We then want to get, by early spring, another 17 million. By that point we'll have 99 per cent of people most likely to die of coronavirus administered their first jab and then the entire adult population we want to be offered it by September […] That's the roadmap, we think we can have it done by then. If we can do it more swiftly than that, that's a bonus."
Therefore, as things stand, the government aims to offer a first Covid jab to all adults by September.
Latest Entertainment News Today, Trending Celebrity News Gossips & Headlines
Today News Post || Breaking News || Entertainment News || Movies || Movie Review || Celeb Gossips || Tv Shows

Source