Politics
Watch Live: Biden surveys damage from Hurricane Fiona in Puerto Rico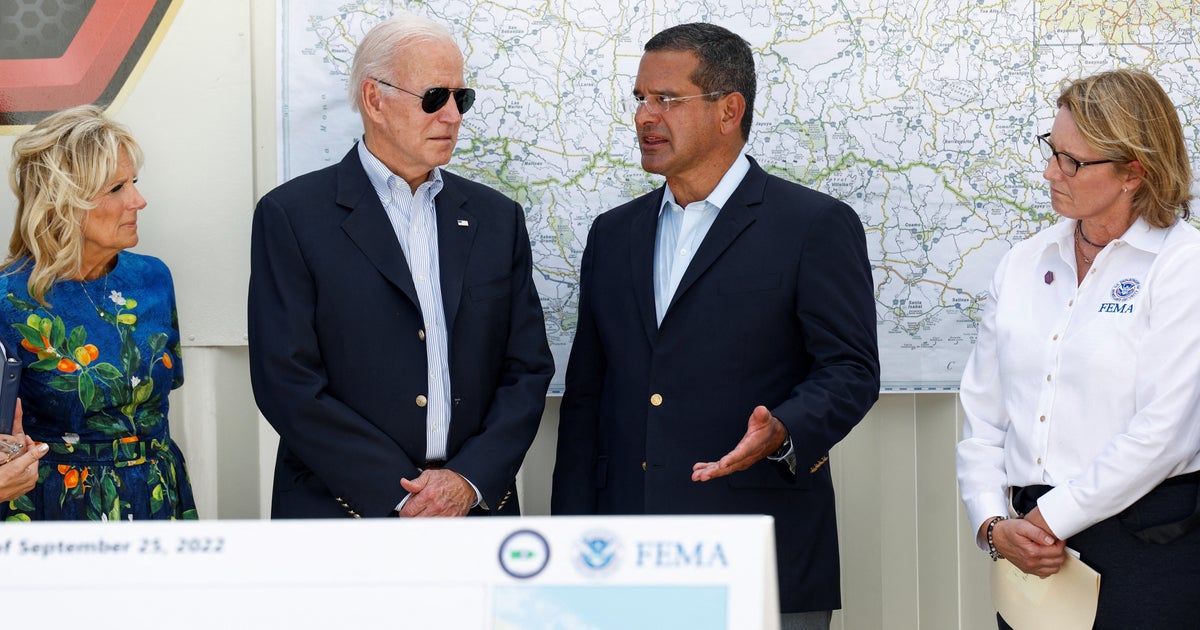 Today News Post
||
Latest News
President Joe Biden is in Puerto Rico on Monday to survey damage from Hurricane Fiona, which hit the island as a Category 1 storm on Sept. 18, causing widespread power outages and leaving large parts of the island without water.
According to Puerto Rico Department of Health, there have been 13 confirmed deaths on the island attributed to the storm. 
Mr. Biden received a briefing before delivering remarks Monday afternoon in Ponce, Puerto Rico. He is also expected to visit a school to meet with families, community leaders, and federal and local officials who are working to help the island rebuild. He'll return to the White House on Monday night.
While in Puerto Rico, Mr. Biden will announce the allocation of more than $60 million from the 2021 bipartisan infrastructure law to improve the island's storm resilience, which includes shoring up levees, strengthening flood walls, and creating a new flood warning system, a White House official said Monday morning.
"I'm heading to Puerto Rico because they haven't been taken very good care of," Mr. Biden told reporters just before he departed. "They've been trying like hell to catch up from the last hurricane. I want to see the state of affairs today and make sure we push everything we can."
FEMA administrator Deanne Criswell, who recently has been on the ground in Florida to assist with recovery efforts from Hurricane Ian, and first lady Jill Biden joined Mr. Biden.
Mr. Biden is also planning to travel to Florida on Wednesday to assess damage from Hurricane Ian, which hit the western coast of the state last week as a powerful Category 4 storm. As of Monday, the official Florida statewide death count from Ian stood at 58 but CBS News has contacted local sheriffs and with their records the toll rides at least 82 deaths —  directly or in part —  due to the hurricane.
Sara Cook and Kristin Brown contributed to this report.
Today News Post || Latest News || World News || US News || Health News || Technology News || Education News

Source