Technology
5 years in, Tello Mobile is even better than ever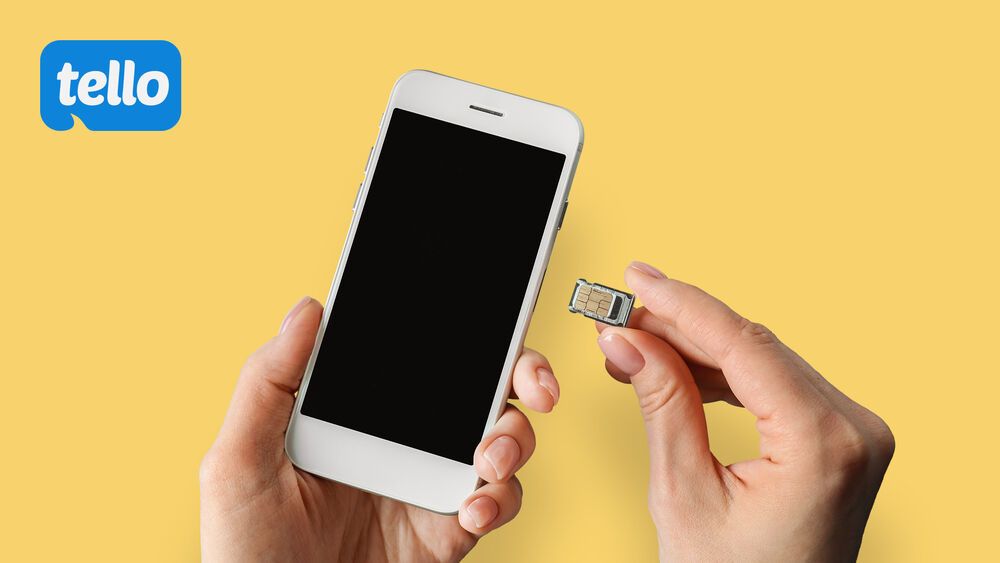 Tech News
||
Ever feel that your big-name phone plan's locked you into more than you actually need and that you're paying good money every month for data that you'll never make the most of? 
If you'd prefer to pay for just the mobile services you need, and have the ability to switch things up as and when without any penalties, it's time to take a look at Tello Mobile.
Tello has been in the phone business for five years now, and it's swiftly built a reputation for incredible flexibility, unbeatable prices, and amazing customer service. 
It's amassed a loyal following of thousands of happy customers and it's easy to see why: Tello Mobile takes the pain out of getting exactly the mobile plan you need, putting you in control and saving you money at the same time.
 Build your own plan 
Many phone providers are keen to get you to sign up for unlimited data on a long contract. While that may be ideal for many, if you don't actually use that data you're basically giving away your money for nothing. 
With Tello Mobile, you can build your own plan and quickly and easily set your exact monthly data requirements – from no data at all up to 8GB or unlimited, with plenty of options in-between – and the number of voice minutes you need, again from none to unlimited, and you'll instantly see the monthly cost.
Spoiler: it'll be less than you were expecting. Why drop $40+ a month on an unlimited contract when you can get 4GB from Tello Mobile for $19/month with unlimited minutes, and the option to change it without penalties if you find that it's not enough – or far too much – data? And while it's amazingly affordable, a Tello Mobile plan doesn't cut corners. Their plans range from $5/month for a basic line to $39/month for unlimited everything.
As well as the option to upgrade or downgrade your plan free of charge at any time, you'll also get a free mobile hotspot included and, as of this year, free international calls to over 60 countries worldwide.
There are also family plans available with no extra fees per line, making Tello Mobile the perfect choice if you have teens who simply have to have their own phones.
Should you run into problems or need advice you'll find that Tello Mobile's customer service is second to none, with actual human beings on the other end of the line to help you out; it's not surprising that Tello is the only American MVNO rated as Excellent on TrustPilot, with over 7,000 reviews and a rating of 4.6.
If you need a phone to go with your new plan, Tello has plenty of affordable options available, but if you just want to bring your old phone and keep your number then that's cool, too. 
It's easy to get set up online, and there's no contract and no fees whatsoever. All you need to do is to build your own plan at tello.com, order a GSM SIM, bring/buy a compatible phone, and you're done. Need a further sweetener? Why not take advantage of Tello Mobile's win-win referral program? Every time you refer a friend to Tello you'll both earn $10 Tello Dollars that can be used to pay your entire phone bill or even to get a new phone.
Building on success 
So far so good, but it gets better: rather than sit back and rest on its laurels in the knowledge that it's nailed it, this year Tello Mobile's been ramping up its offering to provide an even better service than before. 
We've already mentioned its introduction of free international calls; on top of that Tello has also switched to a new GSM network that means even more devices are compatible, and which gives you full 4G/5G VoLTE features for top quality calls and stunning data speed, including on iOS. 
So if you've held back from switching to an MVNO for fear of patchy service, Tello Mobile is here to show you that you've nothing to worry about.
Ready to ditch that expensive contract, take control of your phone plan and save money while you're at it? Find out everything more you need to know and sign up today at Tello.com. 
Tech News Today Latest Technology Headlines & Trends Link Below