Technology
Best powerline adapters in 2021: top picks for expanding your home network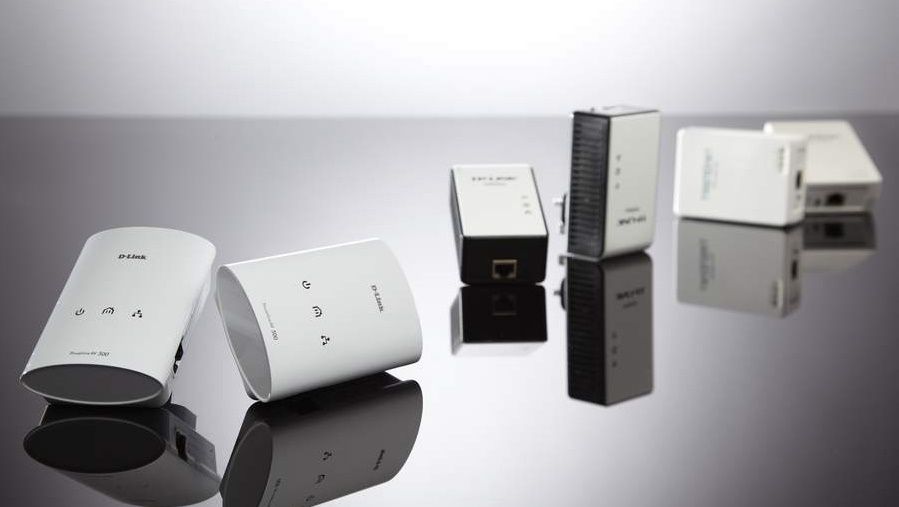 Tech News
||
The best powerline adapters might be the secret to upgrading your network. They use a different way of extending your network's area of coverage, so if you're experiencing obstacles that traditional solutions cannot overcome, they might just be the only way to go especially since their speeds are surprisingly close to wired connections.
While unorthodox and seemingly complex, the best powerline adapters are actually easy to set up. Simply connect one of them via an ethernet cable to your router and plug it into a power outlet. Then plug another one in a power outlet wherever you want to have access to that network. From there, you can connect a computer or whatever needs internet access directly to that adapter.
The best powerline adapters are, therefore, an ideal fix for a Wi-Fi network that's just not able to get to certain parts of the home or office. Some of them even come with Wi-Fi antennas so they can transmit their own Wi-Fi signal. We've collected our top choices below to help you find the best one for you.
Best powerline adapters at a glance:
Devolo Magic 2 WiFi
TP-Link AV2000 Powerline adapter
Asus 1200Mbps AV2 1200 Wi-Fi Powerline Adapter
TP-LINK AV600 Powerline Adapter Kit
Devolo dLAN 1200+ WiFi ac powerline adapter
Devolo dLAN Duo 500 Powerline Adaptor
Easily the best powerline adapter you can buy today, the Devolo Magic 2 WiFi delivers fast speeds and all the benefits of mesh Wi-Fi technology. It's an excellent jumping off point for the new G.hn standard, bringing to the table noticeable improvements to network speeds. It's pricey and it's not backwards-compatible, but those are hardly deal-breakers especially for the benefits you're getting. Plus, it's incredibly easy to install
Read the full review: Devolo Magic 2 WiFi
Devolo Magic 2 WiFi is only available in the UK. For US and Australian consumers, check out the D-Link Powerline Adapter AV2 on Amazon.com.
The TP-Link AV2000 takes the award for fastest power line adaptor, with a maximum speed of 2000Mbps – though of course actual speeds will be lower. Still, it offers fantastic speeds, along with built-in dual band wireless ac networks and a pass through socket.
In the starter kit you'll get two adapters, one has a single Ethernet port, which you should use to connect to your modem or router, and the second one has two Ethernet ports for connecting wired devices.
Asus may not be the first company that comes to mind when you think about networking devices, but it makes some very good products – such as the Asus 1200Mbps AV2 1200 Wi-Fi Powerline Adapter.
As the name suggests this is a very fast powerline adaptor that is also able to broadcast a Wi-Fi network as well. Unlike other powerline adapters with Wi-Fi, the Asus 1200Mbps AV2 1200 Wi-Fi Powerline Adapter has external antennae, which allow you to angle them for increased coverage – though it does mean the units themselves look a little bit ugly compared to some of its competitors.
If you're looking for a nice, cheap but reliable powerline adaptor, than the TP-LINK AV600 is a great choice. It's a lot less money than many of the adapters on this list, but it still manages to offer plenty of features.
For example, it can broadcast Wi-Fi, and with a Wi-Fi clone button, you can easily extend your existing wireless network. it also features two Ethernet ports, and the second adaptor in the set includes a pass through socket so you don't lose out on a power socket when using the adaptor. While the 600Mbps top speed isn't as high as others on this list, it's still enough to transfer big files and stream media around your home.
The Devolo dLAN 1200+ WiFi ac is one of the fastest powerline adapters on the market, able to reach speeds of 1.2 gigabits a second – though you should note that you won't often get those kinds of speeds, as there are numerous factors that can affect powerline speeds.
Still, this is a very fast powerline adaptor, and the fact it can also broadcast dual-band wireless ac networks makes this a very versatile powerline adaptor. The adaptor also has a pass through power port, which means you won't lose a power socket – just plug other devices into the adaptor itself.
This is an excellent entry-level power adaptor that does a very good job at transmitting your network traffic over your powerlines. It doesn't boast the highest speeds, nor does it have Wi-Fi or a passthrough socket, but it does the job well considering the price, and its low cost means it's easy to add adapters to your network in the future.
Tech News Today Latest Technology Headlines & Trends Link Below