Technology
Why Small business owners should prefer Dell for their computing requirements?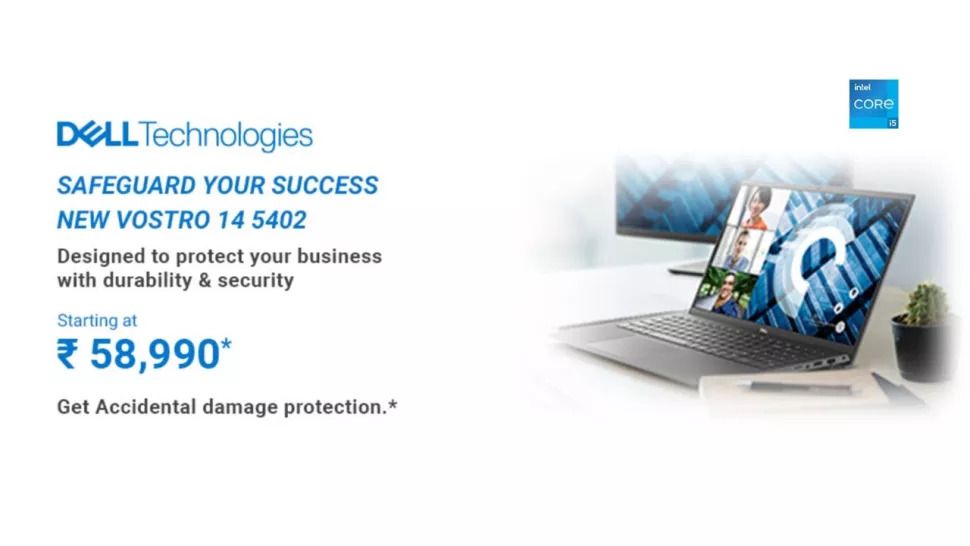 Tech News
||
When it comes to fulfilling technology requirements in businesses – the need to offer cutting edge solutions that do not compromise in any aspect and providing comprehensive solutions is of utmost importance. Businesses, especially the smaller ones, have different parameters when it comes to acquiring technological solutions and their primary focus is security, durability and support.
These businesses often may not have the most trained and qualified technical staff to ensure that the management team makes the most informed decisions when it comes to acquiring technical acquisitions, networking infrastructure, timely upgrades and preserving and securing the data. Also, these small and mid-sized businesses are often brand conscious as well.
Since, Dell, one of the biggest technology brands globally and a pioneer in the enterprise tech solution, ticks most of these boxes is their obvious choice when it comes to IT asset acquisitions. It offers an unparalleled range of solutions that fit the needs of any business.
Dell has solutions that cater to the varied needs of employees working in an organization and offers enhanced user experience based on the use case. Its solutions ensure that people working remotely, or the executives who're always on the move or even the in-premise staff have access to enterprise-grade security and a wide array of docking and connectivity solutions for a seamless working environment.
According to a research, a positive technology environment at the workplace results in a better employee experience and enhances productivity. Dell offers solutions that assist small businesses in prioritizing employee experience as it understands the endpoint user requirements.
Dell has a range of products that can boast features like personalized hardware that is customized to meet the requirements of each individual user empowering them with optimized solutions based on their role and business requirements. Dell's enterprise solutions are ready to deploy ensuring zero downtime and productivity from the day of deployment.
Another key reason to choose Dell's products is designed keeping the entire lifecycle in mind and are made with sustainable materials. Its solutions ensure a seamless transition between devices and offer an uninterrupted working experience.
Dell range of enterprise solutions for small businesses 
Dell's portfolio includes one of the most secure PC environments with an added level of security optimization that works in the background ensuring the safety of the enterprise data. Below are some of the most 
Latitude: The Latitude lineup, built-in with AI, is arguably the most intelligent PC lineup in the world as it adapts according to the user requirements to offer the best experience. Bundled with industry-leading intelligent features like ExpressResponse, Intelligent Audio and ExpressSign-in, the Latitude lineup redefines productivity and ultimate innovation.
The new range of Latitude devices are not only compact and lighter but are equipped with the latest hardware specifications to meet the demands of the enterprises. The Latitude laptops are designed for mobility and productivity and come with industry-leading wireless and LTE connectivity options that ensure users remain connected as in when required.
The military-grade laptops under the Latitude range offer users a plethora of connectivity options including WiFi 6, 4G LTE, 5G and even have eSIM capability ensuring that the users stay connected in all the possible ways.
Vostro: The Vostro lineup includes state of art PCs and laptops that come equipped with features essential for businesses to get the job done with ease. Catering the needs of operation teams to the business leaders, the Vostro line up offers support for small businesses with advisors to help businesses with their technology acquisition needs and offers priority access to ProSupport or ProSupport Plus engineers.
This lineup also comes with commercial-grade Hardware TPM 2.0 security protocols, Biometric security and even a physical privacy shutter for the inbuilt webcams. An ample number of ports, FHD display panels and MaxxAudio for exceptional audio quality.
OptiPlex: The Dell OptiPlex is ideal for in-premise users and offers them the next-generation desktop experience with the help of AI tools and latest hardware specifications. Tailored for the endpoint users, OptiPlex includes PCs and All-in-Ones are built ready for virtual reality experiences and the latest display technology.
These smart computers are known to make use of AI-powered Dell Optimizer ExpressResponse intelligently identify the top 5 frequently used applications to offer optimized performance.
XPS: XPS range of laptops are the no-compromise devices ideally meant for the top-level executives and the business leaders who prefer impactful mobile workstations. These are one of the most awarded and among one of Dell's most premium range of computers offer industry-leading security and groundbreaking user experience.
The XPS range of laptops have enterprise manageability and come equipped with security solutions which ensures that intruders are kept at bay. Designed to be the best, with cutting-edge technologies, exceptional build quality, unique materials and powerful features, the XPS range of laptops offer the perfect blend of design and rugged security.
Displays: Dell has a range of award-winning displays that are designed to enhance performance. These can be used as additional displays or can be clubbed with a bespoke hardware configuration. From colour accurate to infinity edge displays, Dell Monitors are available in a wide price gamut to suit various requirements of a business.
Tech News Today Latest Technology Headlines & Trends Link Below