Australia News
'A near and present danger': Concern over Delta coronavirus variant as NSW records two new infections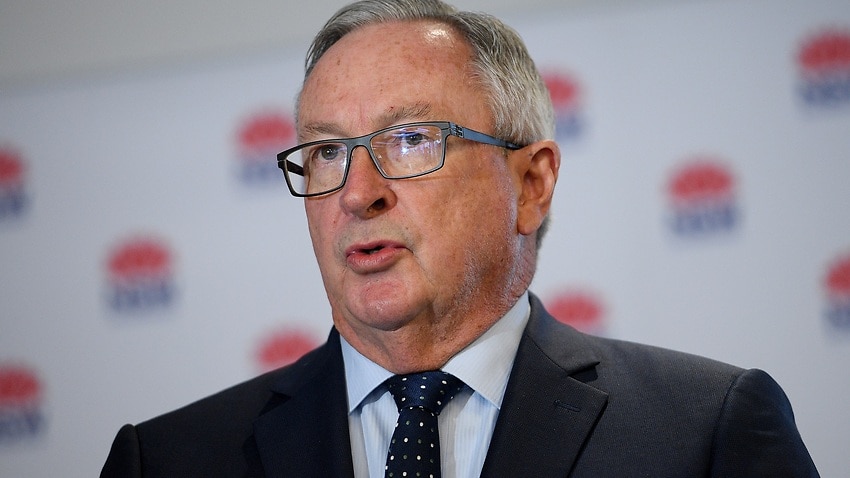 News Today
||
Headlines Today
NSW has recorded two new locally-acquired COVID-19 cases, as authorities express growing concern over the infectiousness of the Delta variant. 
A woman in her 40s and a man in his 50s both visited Bondi Junction Westfield shopping centre, with the man's case reported on Friday. 
NSW Health has also been notified overnight of a new local infection in a 30-year-old man who also visited the shopping centre and then later travelled to Wollongong, visiting the Broken Drum cafe in Fairy Meadow. His case will be included in Sunday's numbers. 
NSW Health Minister said the Delta variant, first discovered in India, is a "near and present danger". 
"It is a virus that is a very capable of transmitting even when we have very fleeting proximity between the individual who is infectious and any of us who might be passing by," he told reporters on Saturday. 
All shoppers who attended Bondi Junction Westfield shopping centre on 12 June (11am-noon) and 13 June (1-2pm, 4-4.30pm) are being asked to present themselves for testing due to concerns about the increased transmissibility of the variant. 
Mr Hazzard said review of CCTV footage has shown that the case reported on Friday, a man in his fifties who attended Bondi Junction Westfield, likely acquired the infection from passing into the airspace of the original case, the limousine driver. 
"[He] was no more than seconds in the near vicinity of the limousine driver…somewhere in the range of between 10 and possibly 50-60 centimetres away in a passing situation," Mr Hazzard said.
Bondi lockdown ruled out for now  
Mr Hazzard said no lockdown of Bondi is being considered at this stage, but he urged the community in the Eastern Suburbs to be on high alert and to limit their movements over the weekend. 
He said the potential number of shoppers at Bondi Junction Westfield could be quite large.
"You have to understand that it is not just Myer, David Jones, it is the concern we have is that even if you happen to be passing the person who was infectious," he said. 
"For example, on an escalator, walking along a passageway, going through the airspace with a person has breathed out, we could see you becoming positive." 
Mr Hazzard said officials believe the two new cases acquired the infection from the original COVID-19 case, the limousine driver transporting international flight crew when he visited Bondi Junction Westfield on 12 June and 13 June.
In the last 24 hours, 26,631 COVID-19 tests were conducted. Mr Hazzard said due to the increased "potency" of the Delta variant, he would like to see testing numbers reach 40,000 or 50,000. 
The list of exposure sites for COVID-19 has been updated to now include 20 venues across Bondi Junction, Newtown, Redfern, Northmead, Vaucluse and Leichhardt.
Mandatory mask wearing on public transport in the Greater Sydney region came into effect from 4pm on Friday and will stay in place until Wednesday, 23 June. Mask wearing in indoor public venues, such as cinemas, is recommended. 
Mr Hazzard said ticketed events and gatherings will continue over the weekend, but people are being asked to "self regulate" and ensure any COVID-19 testing protocols and COVID-safe measures at events, such as physical distancing and mask wearing, are complied with. 
"People should exercise caution and maintain as far as possible social distancing and definitely wear a mask. If you are going to the concert tonight, that is great, practice social distancing and wear a mask. And get a test beforehand."
Latest & Breaking Australia News Today Headlines: More Updates