Australia News
A new campaign is starting a conversation around LGBTIQ+ people facing family violence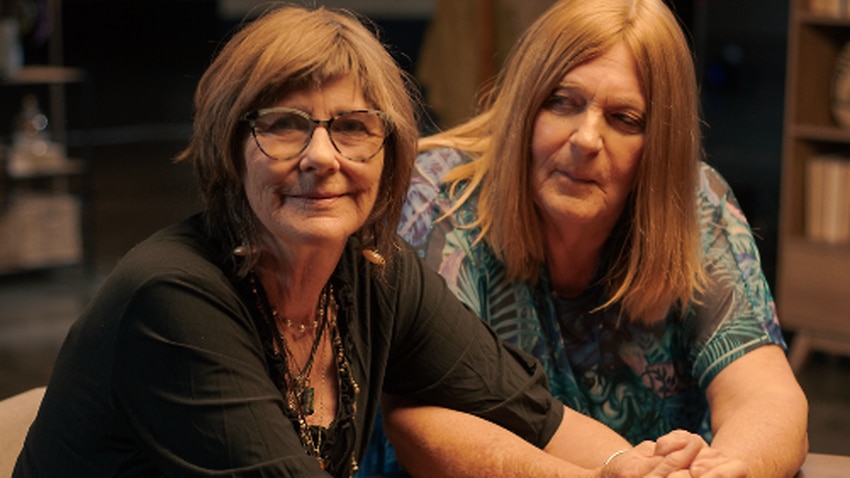 News Today
||
Headlines Today
This article contains references to domestic and family violence.
For years, Sally Conning felt like she had to hide her identity.
Born in the 1950s, she says it was a "family secret" that was pushed under the carpet and "not spoken about at all". 
"There was no support and it was never acknowledged as a family unit," she told SBS News.
"We struggled along with that."
Just months shy of turning 70, Ms Conning identifies as female with a trans history. She says growing up, there was little support.
"I was hiding, and I was suicidal because I was so alone," she said.
"It was the day of my 58th birthday that I first went out in public. And I found that I was happier, I became more comfortable with myself."
In a new campaign launched by Respect Victoria, an organisation dedicated to preventing domestic and family violence, Ms Conning credits her sister Manika as being her greatest support.
"As I grew, she supported me more and more and we went out together and that evolved into the great relationship that we have now," she said. 
"Now, I'm totally free to be me."
Creating change
According to a survey published by La Trobe University, more than six in 10 surveyed LGBTQ+ people had experienced family violence, most commonly from their parents or sibling. 
Respect Victoria's latest campaign aims to counter this statistic, encouraging families to celebrate their LGBTIQ+ family members.
The campaign also aims to educate Australians about what family violence can entail. This can be driven by the same factors as violence experienced in heterosexual relationships or families, or forms that are specific to a person's sexuality or gender identity.
Examples include rejection from family, purposely misgendering or deadnaming a person (or using a person's former name without their consent), refusing access to gender-affirming medication and/or abuse motivated by faith or religion. 
Tracey Gaudry, CEO of Respect Victoria, said the campaign is important for the whole community. 
"At the face of it, every member of our society deserves to be equal, safe and respected," she told SBS News. 
"We're hoping to reach every member of the community to take a look inside their own family and consider whether they treat each and everyone as a respected, equal individual."
The campaign will be broadcast widely across Victoria on a variety of media channels, as well as being run on radio in Italian, Greek, Hindi and Punjabi. 
"Australia's society is very diverse, whether that be gender, social-economic background, geography, ethnic status or educational status, it's very important that any awareness raising reaches all parts of our community, including people who don't have an English-speaking background," Ms Gaudry said.
'I don't want people to go through what I went through'
Through sharing her story as a public speaker, advocate and an LGBTIQ+ community elder, Ms Conning hopes she can be that support for others.
"I don't want people to go through what I went through," she said.
"You just need that one person to be on your side."
LGBTIQ+ Australians seeking support with mental health can contact QLife on 1800 184 527 or visit qlife.org.au. They can also contact Rainbow Door on 1800 729 367 or text 0480 017 246. ReachOut.com also has a list of support services.
If you or someone you know is impacted by family and domestic violence or sexual assault, call 1800RESPECT on 1800 737 732 or visit 1800RESPECT.org.au. 
Latest & Breaking Australia News Today Headlines: More Updates