Australia News
Aged care advocates urge government accountability over royal commission report recommendations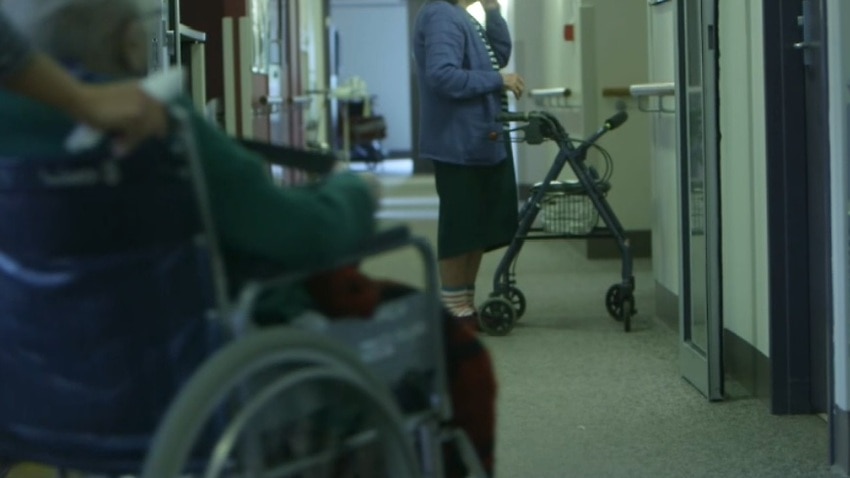 News Today
||
Headlines Today
Aged care advocates have welcomed the release of the aged care royal commission's damning final report on the sector after a two-and-a-half-year federal inquiry, but worry that the report's 148 recommendations may not be effective without adequate accountability at the department level.
The Morrison Government on Monday announced it will spend $452 million to fix Australia's aged care system in response to the report. The first recommendation is the creation of a new aged care act, coming into force no later than July 2023, to ensure older Australians receive high-quality support and care.
Other recommendations include new laws to protect the rights of elderly Australians and increased regulator powers.
Health Minister Greg Hunt said $18 million would go towards tougher oversight of the government's home care packages, which allow older Australians to continue living at home with extra support.
Some $32 million will go to the Aged Care Quality and Safety Commission and more regulation on the use of restraints in care. Nearly $190 million will go to residential care providers and $90 million is set to create a fund to help facilities facing financial challenges.
CEO of Councils on the Ageing Ian Yates said the governance of the aged care system starts with the government, not with aged care providers, and that the Morrison Government needed to make structural reforms to ensure the recommendations can be implemented as quickly as possible.
"When it comes to the crisis consuming our aged care system, the royal commissioners are unanimous in identifying the issues of neglect, abuse, indifference and poor leadership," Mr Yates said in a statement.
"It's now the federal government's job to map out the structural reforms needed to build a safer, accessible and transparent system in an accountable way."
Mr Yates said the government would need to boost staffing levels at the department level and "performance measures" would be needed to hold departmental heads accountable.
"I would be hoping that the PM sets some performance measures for both the secretary and the new proposed associate secretary of getting those things done within a very short number of years," he told the media on Monday.
Mr Yates also voiced concerns around staffing levels at residential care providers, saying the additional funding may not be spent on the staff needed.
"We are concerned about giving a couple of hundred million dollars to residential care providers without requiring that … [this] is being spent on staff. Because that is what we want," he said.
Aged and Community Services Australia (ACSA) CEO Patricia Sparrow said the fact that some of the recommendations were not unanimous could not be used as an excuse to delay major reforms.
She said government support for the recommendations was crucial going forward.
"There is no split on the need for a total overhaul that means providers are resourced to employ more staff and deliver more care and support," Ms Sparrow said.
"We know what the big problems are — we now need the big solutions."
"There is a lot of work that the industry can get on with in order to deliver better aged care to Australia, but without increased support from government and community, we won't see the kind of system older people deserve."
Shadow aged care minister Clare O'Neil said while she wasn't yet able to comment on the specifics of the report, she was "really concerned" about what the Morrison Government would do with the commission's findings. 
"They are good at saying the right things about how they respect old Australians and then they go into a cabinet room and cut funding from this critical sector and look surprised when things go wrong," Ms O'Neil told reporters on Monday.
"I would like to hear less from Scott Morrison of a person receiving aged care services and more about what he will do about this problem and what he has done about this problem over the last five years."
Federal opposition leader Anthony Albanese has previously criticised the Morrison Government over spending cuts, huge wait lists and chronic understaffing, malnutrition and neglect in the aged care sector. On Monday he lambasted the government for treating aged care like a political problem, saying its announcements following the final report didn't "create confidence".
"This isn't how you create confidence that you actually want to fix aged care," Mr Albanese tweeted on Monday. 
"They're still treating this like a political problem. It's not. This is about decency and respect. Older Australians and those who love them deserve nothing less."
The Australian Human Rights Commission urged the government to embed the human rights of older people in the planning, provision and monitoring of aged care services in Australia.
"Older people have the same human rights as everyone else in the community, irrespective of whether they are receiving care in their home or in an aged care facility," said The Hon Dr Kay Patterson AO, Australia's Age Discrimination Commissioner.
"While there are many aged care services that do great work, the Royal Commission report shows that there is a systemic issue with ageism in the sector. Ageism undermines the human rights of older Australians and is an obstacle to achieving an aged care system that respects and supports human rights."
"At its worst, we have seen during the Royal Commission how discriminatory attitudes towards ageing can contribute to trivialising, excusing or justifying elder abuse."
Like this story? Here's where else you can find SBS News content and follow us:
SBS News website: Save our website sbs.com.au/news as a favourite. 
SBS News app: Download our app from Apple's App Store or Google Play and subscribe to the alerts.
SBS News newsletters: Get the latest delivered to your email inbox by subscribing here. 
Apple News: Follow the SBS News channel here on an Apple device.
Twitter: Follow us at twitter.com/SBSNews
Instagram: Follow us at instagram.com/sbsnews_au
YouTube: Subscribe at youtube.com/c/sbsnews
TikTok: Follow us at tiktok.com/@sbsnews_au
Reddit: Join us at reddit.com/r/sbsnewsau
SBS also publishes news in 68 languages online and on radio. Find your language at sbs.com.au/language.
You can also find stories from Dateline, Insight, The Feed and NITV on their websites and social media platforms.
Latest & Breaking Australia News Today Headlines: More Updates