Australia News
Anthony Albanese calls for 26 January referendum to soothe 'divisive debate' on Australia Day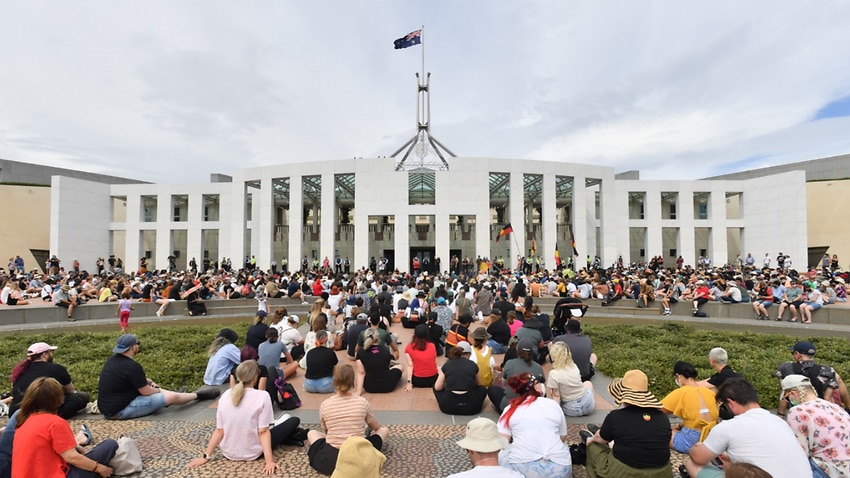 News Today
||
Headlines Today
Opposition leader Anthony Albanese says a referendum on constitutional recognition for Indigenous Australians should be held on 26 January to bridge the "divisive debate" around Australia Day.
The polarising date marks the day Captain Arthur Phillip proclaimed British sovereignty on Australian soil in 1788.
But a growing movement has labelled the occasion "Invasion Day", identifying it as the beginning of the colonisation of Indigenous Australians.
Mr Albanese said his idea was aimed at repairing divisions exposed by Australia's national holiday.
"We need to work out ways in which we avoid the divisive debate that has occurred every year around this time, about the choice of date to have our national day," he told reporters.
He added that it's time to have a debate about how to move forward "in a way that truly unites the nation".
"So that truly that was the date in which we could remember our history and our past, but also acknowledge, of course, that is a very significant day," he said.
"One that recognises dispossession, but one that also recognises that modern Australia has continued to evolve and will continue to evolve into the future."
The Morrison government has stalled on a referendum on constitutional recognition – with Indigenous Affairs Minister Ken Wyatt saying it's "too important [to] rush."
PM says Australia has risen above 'brutal beginnings'
Prime Minister Scott Morrison delivered his own speech on Australia Day in Canberra, saying there is no escaping the fact 26 January marks the date Australia changed forever.
"We do it on this day when the course of this land change forever," he told the national flag raising and citizenship ceremony.
"There is no escaping or cancelling that fact, for better or worse. It was the moment where the journey to our modern Australia began, and it is this continuing Australian journey that we recognise today."
Mr Morrison said he believed Australia had risen above its "brutal beginnings".
He added the country's story since then has been one of "sorrow and of joy, of loss and redemption, of failure and success".
"We are now a nation of more than 25 million stories. All important, all unique, and all to be respected," he added.
"These stories don't compete with each other. They simply coexist. They weave together to create Australia."
Invasion Day rallies have been held in Canberra, Melbourne and Sydney to mark 26 January.
Greens Senator Lidia Thorpe – a strong critic of Australia Day – shared her reflections on the national holiday at a rally in Melbourne.
"Today is Invasion Day – the 26th of January … a war was declared on the First People of this Land," she said.
"We are sick of protesting. We need this Day of Mourning because that is what's going to bring this country together – truth."
Latest & Breaking Australia News Today Headlines: More Updates