Australia News
Children will soon join Australia's vaccine rollout, PM says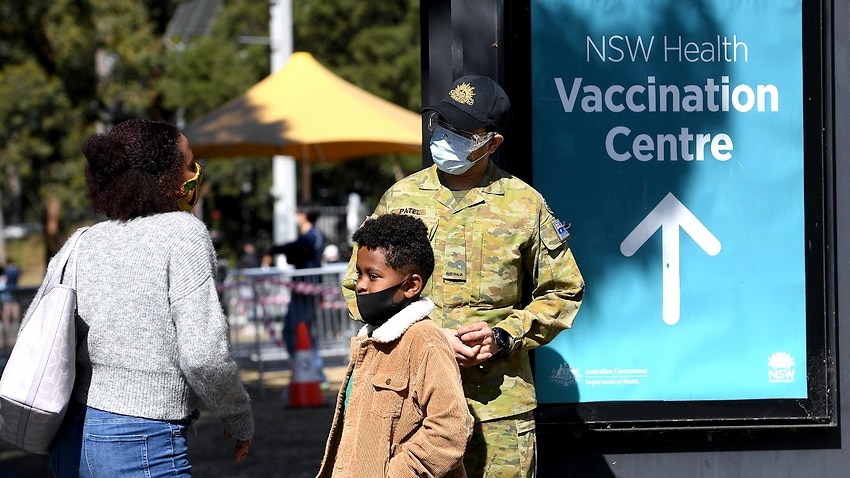 News Today
||
Headlines Today
All children aged 12 to 15 will be vaccinated against coronavirus with plans underway to expand the rollout.
Prime Minister Scott Morrison said cabinet's national security committee would consider how to widen the program on Thursday.
"Twelve to 15-year-olds in Australia will be vaccinated," he told reporters in Canberra.
Mr Morrison said the decision was consistent with interim advice from the expert immunisation panel ATAGI, which will deliver its final findings on Friday.
"That will enable us to move forward with the vaccination of 12- to 15-year-olds," he said.
There are 1.2 million people aged 12 to 15 in Australia.
About 220,000 children in that cohort with compromised immune systems, underlying health conditions or who are Indigenous are already eligible for the Pfizer jab.
There is no country that has approved coronavirus vaccines for children under 12.
NSW records 1,029 new cases as some restrictions relaxed
Mr Morrison said with 1.8 million doses being administered a week, 12- to 15-year-olds could be immunised quickly.
The prime minister is confident there will be adequate supply of vaccines to expand the rollout which has been hampered by the pace of imports.
Dino Medina is a Melbourne father.
His eldest daughter is nineteen and was keen to get vaccinated but his youngest has been waiting to become eligible. 
"I will definitely support getting my youngest child, my thirteen-year-old, to be vaccinated against the virus," he told SBS News.
"As much as we are protecting the adult population, with this Delta variant no one is spared from this virus
"Children being a vulnerable sector of our society, they should be protected as well."
Australia continues to smash records for new coronavirus cases, which on Thursday exceeded 1100 in one day for the first time during the pandemic.
NSW reported 1,029 new infections and three more deaths taking the national toll to 989.
Despite the surging caseload, the state government will allow five fully vaccinated people who are not in virus hot spots to gather outdoors from September 13.
Victoria had 80 new local cases with a stubborn outbreak continuing to circulate in Melbourne and the regional centre of Shepparton.
Some experts have raised concerns about the lingering effects of the virus on children.
Australian Medical Association president Omar Khorshid said parents should not panic about children being exposed to the disease.
"We don't need to be terrified about the thought that our children might get COVID," he told the ABC.
"They're more robust than we are, they're going to get through it more likely than we are."
Dr Khorshid said data from the United States on vaccinating children under 12 was not expected until September to October.
Australia has fully vaccinated 31.56 per cent of its population aged 16 and 54.37 per cent have received one jab.
Mr Morrison said he has not received advice that people under 16 should be included in vaccination statistics which are key to a national reopening plan.
Latest & Breaking Australia News Today Headlines: More Updates