Australia News
Closing the Gap: Scott Morrison admits a 'rocky' path lies ahead on reducing Indigenous inequality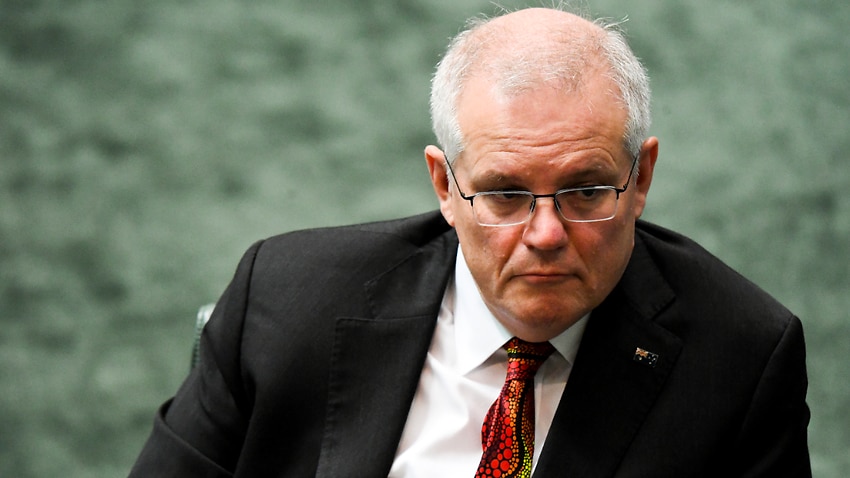 News Today
||
Headlines Today
Prime Minister Scott Morrison says empowering Aboriginal and Torres Strait Islanders to have the same opportunities as any other Australian remains the crucial test of efforts to reduce inequalities.
But he has warned the path ahead to reducing disparities remains a "rocky" one with persistent systemic disparities and ingrained racism continuing to face Indigenous Australians.
His comments were made during a speech to parliament on Thursday, where he announced $1 billion in spending measures as part of the Commonwealth's new Closing the Gap Implementation Plan. 
The Closing the Gap initiative, aimed at reducing inequities between Indigenous and non-Indigenous Australians, has long been plagued by failure to meet targets.
In July last year, the strategy was overhauled to include new targets in health, education, justice, culture, language, and family violence through a deal brokered with all Australian governments and a coalition of Indigenous groups.
Mr Morrison said ensuring accountability and transparency, and working in genuine partnership with Indigenous Australians, would be key to bringing about progress. 
"The ultimate test of our efforts is that every Aboriginal and Torres Strait Islander boy or girl can grow up with the same opportunities, in the same expectations as any other Australian child," he told parliament on Thursday.
The new agreement includes new reporting obligations aimed at keeping governments on track.
The first report card released by the Productivity Commission last week found only three targets are on track to being achieved: improving birth weight, early education attendance, and reducing the number of Indigenous teenagers in youth justice.
During his speech, Mr Morrison reflected on the mixed progress on reaching the agreement's targets.
"On life expectancy, we are doing better but we're not we want to be. On getting kids into preschool, we are tracking well, on incarceration rate, we're not achieving we need to," he said.
"On youth detention, we are making progress but the data tells us we still have a long way to go." 
Mr Morrison later fronted a press conference with the head of the Coalition of Peaks, Pat Turner, on the Closing the Gap plan. 
She described the greater inclusion of Indigenous voices in the process as a "turning point" in efforts to reduce inequalities. 
"It has been a hard slog but we are starting to see what can be achieved when we work together," she told reporters.
'Important recognition'
The government's $1 billion package to help achieve Closing the Gap outcomes includes a range of measures aimed at targeting some of the most pressing issues facing Indigenous Australians.
It includes a $378.6 million redress scheme for Stolen Generations survivors in the ACT and the Northern Territory, as well as in the Jervis Bay territory in NSW.
This would involve a one-off reparation payment of $75,000 to acknowledge and recognise the harm caused by forced removal policies. 
Survivors would also be given the opportunity to tell their story and receive an individual apology.
Mr Morrison described the plan as addressing a "shameful chapter in our national story" that continues to reverberate throughout the generations.
Ms Turner became emotional when speaking about the reparation payments.
She said they were an "important recognition" but many Stolen Generation survivors – such as her own mother – had died waiting for the "recognition".
"Our people have waited a long time for compensation for Stolen Generation survivors," she said. 
"There are many survivors that have died waiting for this recognition – my mum being one of them." 
Mr Morrison said he was "under no illusion" that prevailing disparities faced by Indigenous Australians could be bridged "overnight".
"The road ahead will be rocky. I don't doubt that. We don't expect to see clear improvements immediately but I think the approach we've got now gives us the best chance," he said.
Labor pushes to advance Uluru statement
Mr Morrison also reflected on work to establish an Indigenous voice to government through a co-design process led by an Indigenous advisory group.
Indigenous Australians Minister Ken Wyatt later told reporters the process remained ongoing. 
"As Aboriginal people, we want to get this right. We want it firmed, we don't want to see the history of bodies being created and undone," he said.
In his own Closing the Gap speech on Thursday, Labor Leader Anthony Albanese called for the government to go further by taking action on key reconciliation measures called for in the Uluru Statement from the Heart.
He said a Labor government was committed to the statement in full, including promising to implement a Makarrata Commission to oversee a national process for treaty-making and truth-telling.
He also called again for the government to constitutionally enshrine a voice to parliament.
"Until promises are transformed into reality, a production line of announcements and re-announcements amounts to nothing more than building a mirage," Mr Albanese told parliament.
"We are surrounded by unfinished business. Even worse, we are surrounded by business that hasn't been started."
With Sarah Collard.
Latest & Breaking Australia News Today Headlines: More Updates