Australia News
Facebook agrees to reverse news ban on Australian sites after striking deal with federal government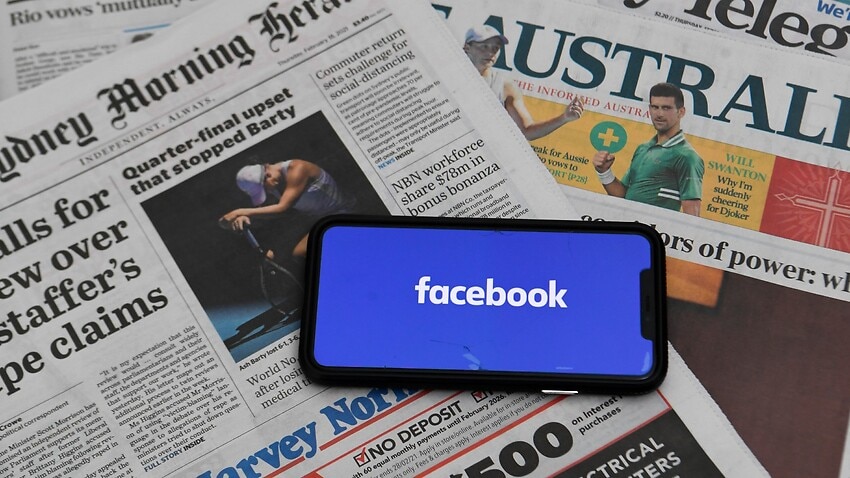 News Today
||
Headlines Today
Facebook has agreed to restore Australian news pages following a new deal with the federal government.
Treasurer Josh Frydenberg and Facebook boss Mark Zuckerberg finalised the agreement on Tuesday morning, according to industry sources.
Facebook last week abruptly blocked publishers and users in Australia from sharing or viewing Australian and international news content. 
The ban, which was widely condemned across the globe, was in response to Australia's mandatory bargaining code, which sought to make tech giants compensate news publishers. 
Treasurer Josh Frydenberg on Tuesday afternoon said news was being restored on Facebook after the government agreed to amend the code. 
"Absolutely critically, the code maintains its key measures, namely it is a mandatory code," he told reporters. 
"Secondly, it is based on two-way value exchange, and third, it involves a final-offer arbitration mechanism."
Mr Frydenberg personally thanked Mr Zuckerberg for the "constructive" nature of negotiations. 
"It has been a difficult process, but these are really important issues," Mr Frydenberg told reporters. 
"These are important issues because the purpose of the code and the purpose of the Morrison government's intentions have been designed to sustain public interest journalism in this country."
He maintained that Facebook's actions in removing news from Australia were "regrettable" and "disappointing". 
"Their behaviour last week was regrettable, and I expressed that very directly to Mark himself," Mr Frydenberg said.
"Not only was the Australian government disappointed in what Facebook did, but we were disappointed in the way they did it, because we weren't given any advance notice."
Users navigating to news pages during the ban found generic grey bars where custom cover photos used to sit, and the message "no posts yet" in place of news content and shared stories. 
Facebook's managing director for Australia and New Zealand, Will Easton, said the company was pleased to reach an agreement with the government. 
"We have consistently supported a framework that would encourage innovation and collaboration between online platforms and publishers," he said in a statement. 
"After further discussions, we are satisfied that the Australian government has agreed to a number of changes and guarantees that address our core concerns about allowing commercial deals that recognize the value our platform provides to publishers relative to the value we receive from them."
Latest & Breaking Australia News Today Headlines: More Updates