Australia News
Facebook will restore Australian news pages from Friday, Josh Frydenberg says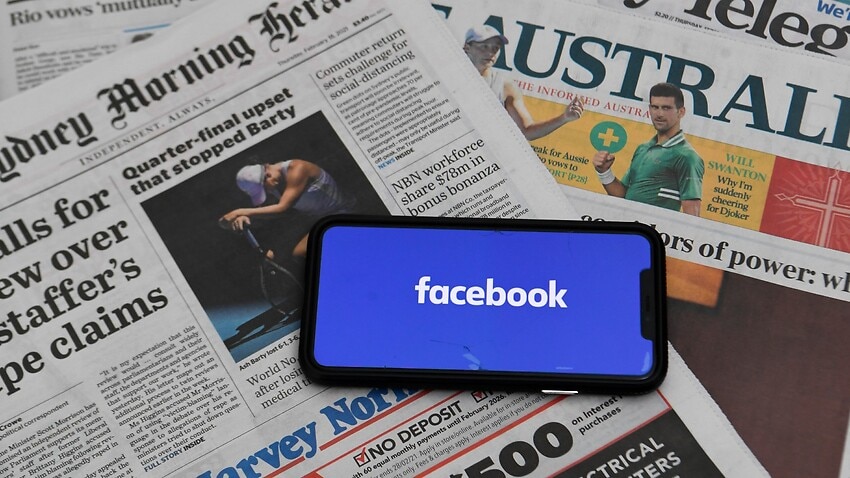 News Today
||
Headlines Today
Australian news pages on Facebook will start being restored on Friday, Treasurer Josh Frydenberg says.
"I understand you will see some changes from tomorrow, that's what Facebook have told us," Mr Frydenberg told 2GB radio on Thursday afternoon. 
Facebook last week abruptly blocked publishers and users in Australia from sharing or viewing Australian and international news content.
The ban, which was widely condemned across the globe, was in response to Australia's mandatory bargaining code, which sought to make tech giants compensate news publishers.
The government's amended legislation to pass the code into law was green-lit by parliament earlier on Thursday.
Facebook's ban last week saw some non-news pages including domestic violence support services, government health bodies and emergency services briefly blocked. 
Facebook has admitted the abrupt move "erred on the side of over-enforcement".
Mr Frydenberg said he has had a large number of "constructive" and "respectful" conversations about the code with Facebook founder Mark Zuckerberg over the last week.
"There was understandable outrage across the broader community about what Facebook did but since that time there have been discussions and we've reached a solution and a way forward," he said.
Here's where else you can find our content and follow us:
SBS News website: Save our website sbs.com.au/news as a favourite. 
Latest & Breaking Australia News Today Headlines: More Updates