Australia News
Government denies GPs rolling out the vaccine will be left out of pocket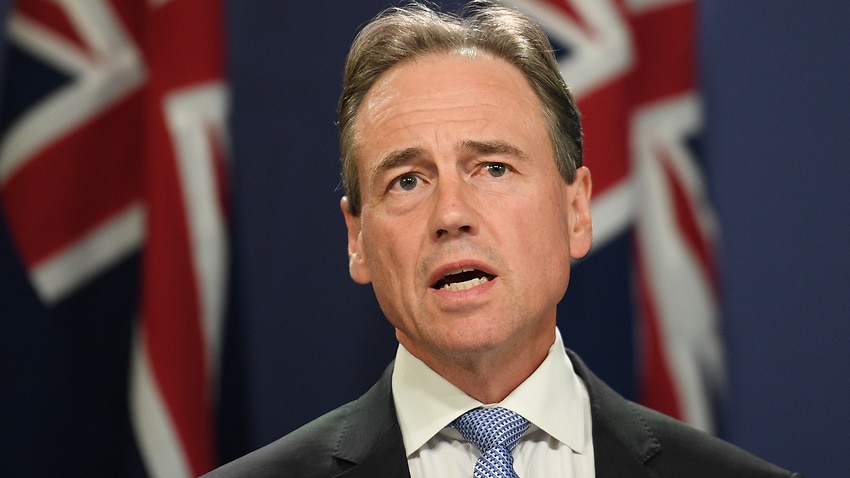 News Today
||
Headlines Today
The federal government along with Australia's peak medical body has dismissed claims that general practices participating in the COVID-19 vaccine rollout will be left out of pocket. 
In recent days, general practitioners around the country have aired their concerns about what they believe to be inadequate funding from the federal government.
The Australian GP Alliance said its practitioners were facing "quite a deal of stress – financial and otherwise" over the rollout. 
"The Federal Department of Health's First Assistant Secretary of the COVID-19 Primary Care Response, Dr Lucas De Toca, is urging GPs to undertake the online vaccination training as soon as possible," the Alliance said in a statement. 
"The course is free, but the time to do it is unpaid."
The Alliance has also said the government's proposed funding – $30.75 for the first dose and $24.25 for the second – is inadequate to cover the 30-minute period during which the patient must be observed after the vaccination.
The Alliance said for flu shots, which require no observation afterwards, the cost is between $17 and 25 per vaccination.
Alliance director and Brisbane-based GP Dr Maria Boulton said many clinics had accepted they would have to suffer a financial loss to participate in the vaccine campaign.
"We will do it, but we will do it at a loss, because we believe it's something we need to do," she said. 
"But let's not forget that it's not just the government that's funding this, it's the general practice owners."
However, the Australian Medical Association (AMA) says the funding it negotiated with the government will be sufficient to cover practices' costs.
AMA Vice President Dr Chris Moy told SBS News the vaccine rollout should not be a "money-making exercise" for general practices. 
"In looking at the bigger picture of a terrible pandemic, where the Australian community are desperate for the beginning of the biggest health undertaking ever, the AMA and RACGP have worked with the government to develop what we hope will be a level of support where our GPs are able to stand up and vaccinate their patients who are looking to them for their trust and knowledge," Dr Moy said.
"This is a time to have a 'can do' attitude for our patients."
Dr Moy said they had also negotiated additional funding for clinics who give a patient both doses, perform vaccinations after hours or are based in rural Australia. 
He also dismissed calls from NSW Health Minister Brad Hazzard to scrap the vaccine rollout plan and replace it with the same system used to roll out the flu shot every year.
"I can't understand why the normal practice for giving vaccinations, the core business of GPs, has been excluded," Mr Hazzard told the Sun-Herald. 
"Discussions with state health ministers have indicated that they share my view."
But Dr Moy said Australia simply does not have access to enough coronavirus vaccines to make that plan realistic. 
"Normally, at the beginning of each flu season, there's 15 million shots ready to go and the practice orders about 1000 more per week," he said.
"We would love to have every clinic involved but it's not that simple. Some practices have only received between 50 and 200 shots initially."
The government has approved about 4,600 general practices around the country to administer the AstraZeneca vaccine beginning from phase 1b of the rollout on March 22.
Speaking shortly after receiving his first dose of the AstraZeneca vaccine, Australian Health Minister Greg Hunt insisted general practices would not have to cover any of the costs of administering the vaccines.
"We have tripled the payments that we provide for the flu [shot], so in fact there's a very, very large payment that the Commonwealth [federal government] is making, "he told reporters in Melbourne.
"I did have one Toorak doctor [in Melbourne] who talked to me about how much they wanted to charge patients, and we said 'sorry, this is free, this is bulk billed, this is something we have striven for, worked for, as a society'."
People in Australia must stay at least 1.5 metres away from others. Check your jurisdiction's restrictions on gathering limits. If you are experiencing cold or flu symptoms, stay home and arrange a test by calling your doctor or contact the Coronavirus Health Information Hotline on 1800 020 080.
News and information is available in 63 languages at sbs.com.au/coronavirus. Please check the relevant guidelines for your state or territory: NSW, Victoria, Queensland, Western Australia, South Australia, Northern Territory, ACT, Tasmania.
Latest & Breaking Australia News Today Headlines: More Updates