Australia News
Government MP George Christensen condemned after anti-lockdown rant in parliament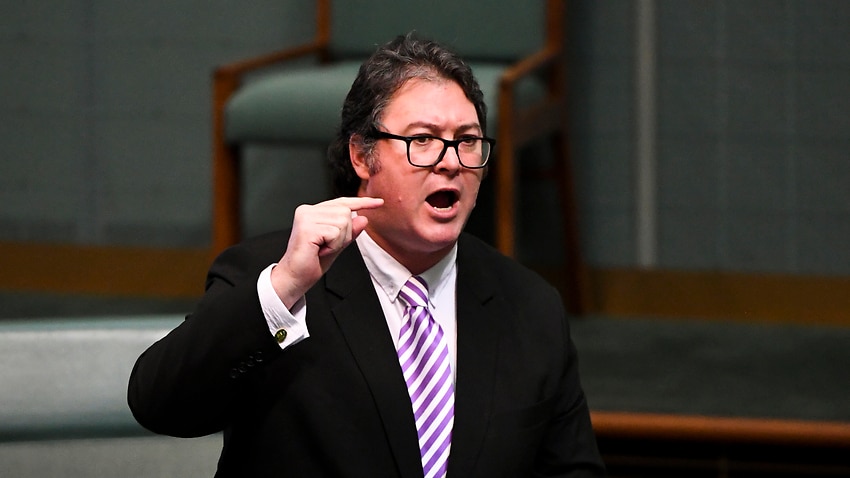 News Today
||
Headlines Today
Scott Morrison is under pressure to discipline another government MP spreading conspiracy theories and misinformation about coronavirus.
Queensland MP George Christensen, who has announced he will retire from federal politics at the next election, claims lockdowns and face masks do not work.
In a pre-Question Time rant, Mr Christensen accused sensationalist media elites and the dictatorial medical bureaucrats of spreading fear.
"Open society back up, restore our freedoms, end this madness," the Dawson MP told parliament on Tuesday.
Opposition Leader Anthony Albanese moved a motion condemning the comments before launching an attack on the madness of conspiracy theorists.
"We will take the government seriously when the member for Dawson is expelled from the party," Mr Albanese said.
He said the Liberal-National MP insulted frontline workers and breached his responsibilities as a member of parliament not to promote conspiracy theories.
Mr Morrison gave an indirect rebuke to Mr Christensen but didn't name him during a 15-minute speech.
"My government doesn't support misinformation in any shape or form," he said.
Mr Morrison said he did not support such statements being made in parliament, posted on social media or being written in articles.
He pointed to the government's track record of following medical advice throughout the pandemic.
Labor MP Mike Freelander, a doctor who represents a southwest Sydney electorate, likened the prime minister's refusal to name Mr Christensen to a Harry Potter villain.
"Fifteen minutes and like Voldemort, he couldn't even mention the member for Dawson's name," Dr Freelander said.
Mr Christensen has attended anti-lockdown rallies in his electorate and encouraged others to join him.
Earlier in the year, independent MP Craig Kelly left the Liberals to sit on the crossbench after controversy over his fervent promotion of unproven coronavirus treatments.
Queensland government senators Matt Canavan and Gerard Rennick have also been critical of lockdowns.
Latest & Breaking Australia News Today Headlines: More Updates