Australia News
Grave fears for Osama al-Hasani as Saudi Arabia extradition hearings start in Morocco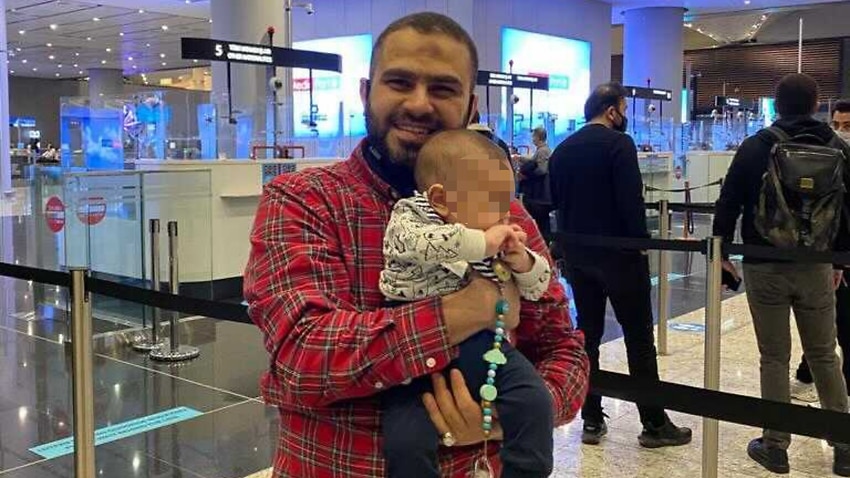 News Today
||
Headlines Today
A court in Morocco has begun hearing the extradition case of an Australian citizen whose wife fears he could face the same fate as murdered journalist Jamal Khashoggi if sent to Saudi Arabia.
Osama al-Hasani, a Saudi-Australian dual national, was arrested on 8 February when he arrived in the Moroccan city of Tangier, where he was planning to join his wife and four-month-old baby.
According to local media, he was targeted for allegedly participating in the organisation of "an activity of public opposition" to the Islamic sect Wahhabism, the dominant faith in Saudi Arabia. 
A Saudi court has reportedly sentenced Mr al-Hasani, a businessman who previously worked at a Saudi university, to two years in prison.
His wife Hana said on Monday the Morrocan court had not issued a verdict yet on his extradition and called on authorities to release her "innocent" husband.
Human rights group Prisoners of Conscience, which advocates on behalf of people detained in Saudi Arabia, said in a tweet his case "was given a time (sic) for more judicial deliberation".
Hana told SBS News last week she feared for her husband's life and was "afraid his fate will be like that of Jamal Khashoggi", the Saudi dissident and US resident killed and dismembered by a team of operatives in the kingdom's consulate in Istanbul.
Saudi officials have denied any involvement of the Crown Prince, the kingdom's de facto ruler, in Mr Khashoggi's death.
Hana has also written a letter to Prime Minister Scott Morrison, pleading for the Australian government to help stop the "injustice" of her husband's possible extradition.
A source who attended Mr al-Hasani's hearing in Morrocco on Monday told Reuters the defence said Saudi documents mention Mr al-Hasani was born to a Moroccan father, which makes him a Moroccan under Morocco's laws.
Moroccan law prevents the extradition of Moroccans to other countries, the source quoted lawyers saying.
"Morocco has ratified an anti-torture convention and should abstain from extraditing a national to a state where he may endure torture," said Khadija Ryadi of Moroccan rights group AMDH.
The Department of Foreign Affairs and Trade has been contacted for comment.
With Reuters.
Latest & Breaking Australia News Today Headlines: More Updates