Australia News
'Grounds for optimism' as 178,800 more Australians find work in October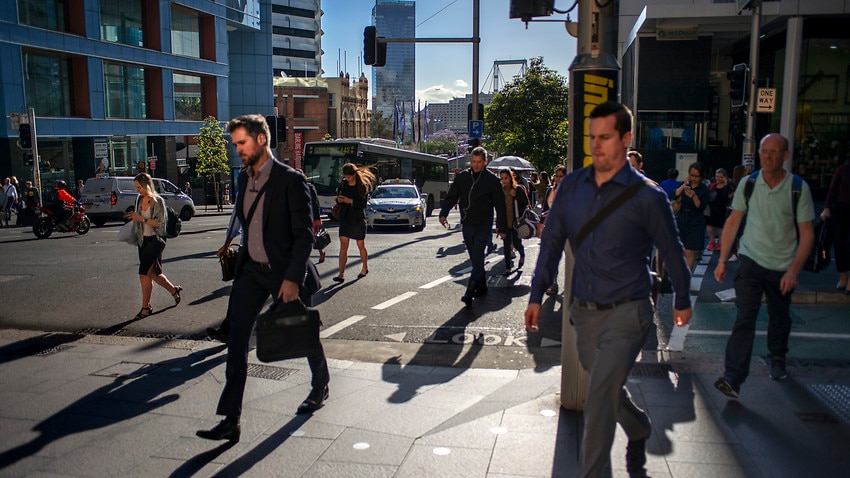 News Today
||
Headlines Today
The number of people employed in Australia grew by an unexpectedly large 178,800 in October when economists had expected a 30,000 drop.
However, it didn't stop the unemployment rate ticking up to seven per cent from 6.9 per cent as a result of more people returning to the labour market in search of work.
"While there is still work ahead to get the jobless rate down, there are grounds for optimism," Commonwealth Securities chief economist Craig James said.
"The recent sharp rebound in job ads and vacancies will lead to future hiring."
The participation rate of those in work or actively seeking employment rose to 65.8 per cent from 64.9 per cent, the highest level since March and when the coronavirus pandemic first struck Australian shores.
The Australian Bureau of Statistics also noted that total employment is now only 1.7 per cent below where it stood in March.
Full-time employment increased by 97,000 in October, while part-time employment rose by 81,800.
The unemployment rate remains shy of the 22-year high of 7.5 per cent recorded in July, but both Treasury and the Reserve Bank have forecast it rising to eight per cent before the end of the year.
Tasmania, Queensland and Victoria had the highest unemployment rates in October, at 8.2 per cent, 7.7 per cent and 7.4 per cent respectively.
The Reserve Bank says getting more people in jobs is a national priority and won't be happy until the jobless rate is closer to five per cent. It doesn't expect that to happen until beyond 2022.
Latest & Breaking Australia News Today Headlines: More Updates