Australia News
Joe Biden asks for talks with Emmanuel Macron amid French submarine row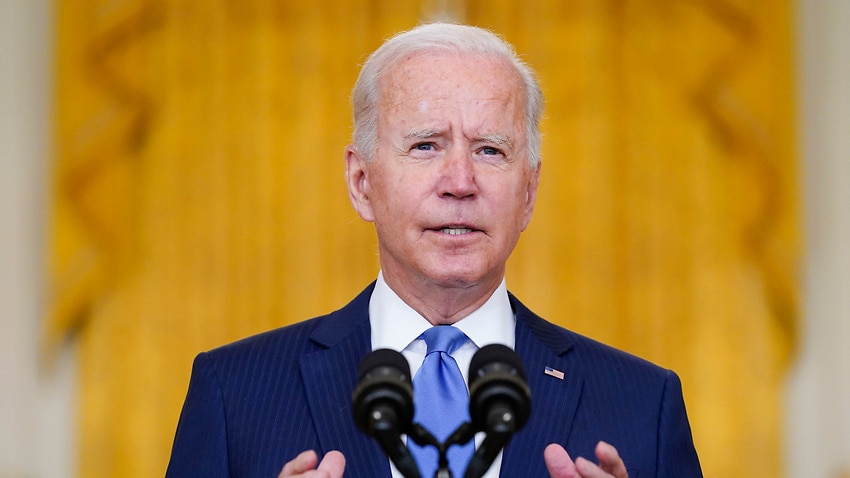 News Today
||
Headlines Today
But French government spokesman Gabriel Attal said Sunday local time that there would be a telephone conversation between Mr Biden and Mr Macron "in the coming days" at the request of the US president.
Mr Macron will ask the US president for "clarification" after the announcement of a US-Australian-British defence pact – known as AUKUS – that prompted Canberra's cancellation of the huge contract for diesel-electric French vessels.
"We want explanations," Mr Attal said. The US had to answer for "what looks a lot like a major breach of trust".
French Foreign Minister Jean-Yves Le Drian had on Saturday used distinctly undiplomatic language towards Australia, the US and Britain which is also part of a new three-way security pact announced Wednesday that led to the rupture. 
"There has been lying, duplicity, a major breach of trust and contempt," Mr Le Drian told France 2 television.
The recall of the ambassadors for the first time in the history of relations with the countries was "to show how unhappy we are and that there is a serious crisis between us".
Meanwhile, North Korea has condemned the AUKUS pact, and says it will retaliate if it sees its security threatened.
"These are extremely undesirable and dangerous acts which will upset the strategic balance in the Asia-Pacific region and trigger off a chain of nuclear arms race," the Ministry of Foreign Affairs said of the deal in a statement published by state news agency KCNA.
Pyongyang stated that the establishment of an alliance such as AUKUS shows that "bolstering the capabilities for national defence from a long-term perspective should not be slackened even a bit in order to cope with the ever-changing international security environment".
"We are closely looking into the background of the US recent decision and its prospect and will certainly take a corresponding counteraction in case it has even a little adverse impact on the security of our country."
With AAP.
Latest & Breaking Australia News Today Headlines: More Updates