Australia News
Legal experts criticise national cabinet secrecy bid as 'bizarre' and 'disrespectful'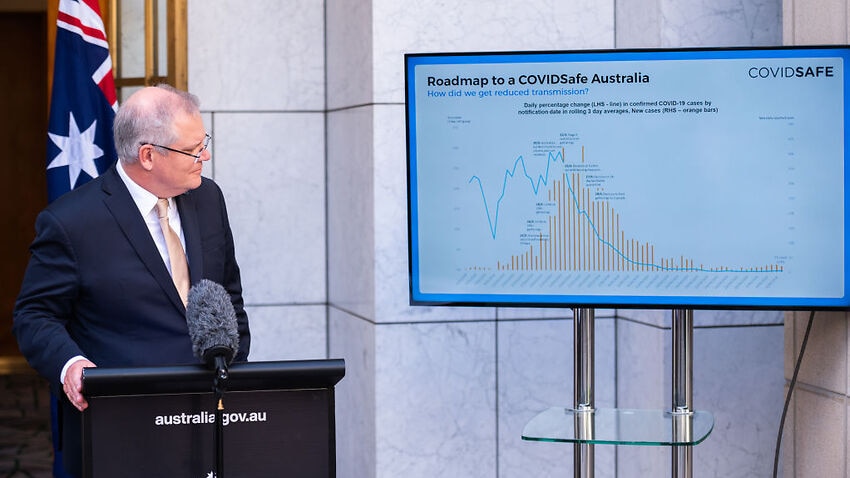 News Today
||
Headlines Today
A judge previously rejected the government's assertion the meetings – held to discuss the COVID-19 pandemic response – amounted to a committee of federal cabinet whose minutes were exempt from FOI laws.
"It's frankly bizarre legislation. I mean, why would you assert something that's not true. Why would you say, in legislation, that a cat is a dog or vice versa," Professor Twomey told an inquiry on Monday.
"It's just a mess and it shows disrespect for the people, for the courts, everyone to go around asserting in legislation things that aren't true.
"Really, you've just got to ask yourself what's the government's aim here. If the aim is to keep certain information confidential, they can do that by just changing the FOI Act."
She warned changes contained in the COAG Legislation Amendment Bill was open to exploitation.
Prime Minister Scott Morrison speaks to the media during a press conference following a national cabinet meeting, at Parliament House in Canberra. Source: AAP
---
Professor Twomey questioned what would stop any group examining an issue being dubbed a committee of national cabinet, and any related documents as being prepared for the purpose of one of these committees.
Geoffrey Watson SC saw transparency as being "crushed" under the coalition government.
He appeared at the inquiry in a private capacity after representing independent senator Rex Patrick in his legal challenge to access documents from national cabinet.
Mr Watson said the FOI Act had become "a tool of obstruction".
The Law Council of Australia maintained existing FOI exemptions were enough to stop the disclosure of information where harm to national interests outweighed the public interest.
Should parliament decide some kind of "bespoke exemption" for national cabinet documents was needed, the peak legal body proposed a five-year time limit for any information sealed.
"Accepting that there is merit in encouraging candid discussion in national cabinet, it is not apparent that secrecy needs to extend to the topics discussed or the information presented to that body," its submission to the inquiry said.
"That is because (unlike a true cabinet) national cabinet does not manage the budgets or policy agenda of a government and does not face the electorate every three to four years."
The government says the bill clarifies national cabinet is a committee of federal cabinet.
"Maintaining confidentiality over national cabinet information and discussions is critical to its effective operation and reflects the close relationship that national cabinet has to the federal cabinet," the Department of Prime Minister and Cabinet's submission said.
Department representatives confirmed the government had not appealed the ruling and could not tell the committee how much was spent defending the case.
Latest & Breaking Australia News Today Headlines: More Updates