Australia News
Making friends in a new country is tough. Here's how these migrants did it in Australia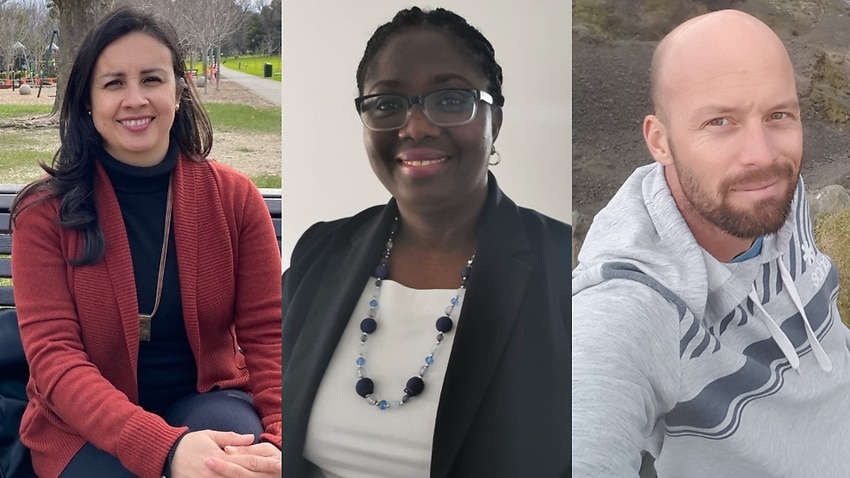 News Today
||
Headlines Today
Moving countries can be hard. As well as seeking work, a place to live, and getting to grips with an unfamiliar accent or language, many migrants also seek special people to share their new lives with.
About 200,000 permanent and 600,000 temporary migrants normally arrive in Australia each year, and after the coronavirus pandemic numbers are set to increase worldwide. The Red Cross predicts migration will surge as people seek a safer future.
New arrivals look for new friends at a time when they're at their most disorientated, and while Australians have a reputation internationally as being friendly, it's not always easy.
New friendships may reflect the 'success' of a migrant's move, which adds pressure, and some have to be flexible with what they consider 'friendship', be aware of their differences, and are conscious that locals aren't always looking for new friends.
What's more, the emotional energy of searching for new forever-friends has to happen alongside efforts to keep in contact with the old ones back home.
Here's how three people found the experience.
Claus: 'I've made multinational friends, not Australian ones'
"My mum pushed me to go to Australia. My brothers were the first to leave, and I was super hesitant," says Claus Steinenböhmer, 35, who is originally from Argentina.
"In my last few years in Buenos Aires, I had a really nice group of friends, a job, and I still had to finish my degree."
Then the shipyard where he worked closed down.
Claus moved to Tasmania to finish his degree in 2011, then Perth, and is currently on exchange in Europe as part of his master's degree in renewable energy.
In moving around Australia he's found new friends in the international student community.
"I always found myself gravitating towards people that were either South American or Asian," he says.
SBS Voices: Adult friendships are hard but they're worth the effort
"On summer breaks, all the Australians leave, and you find yourself with the people like yourself, foreigners. You have time to bond with people who are not local."
It's something Dr Harriet Westcott from the University of Sydney calls the "inferiority of the migrant to the local".
Dr Westcott is an expert on migration friendships who researches the challenges and behaviours around creating support networks for arrivals to Australia. Part of the problem is that people don't talk about how much they need friends, often because they don't know how to, she says.
"Imagine going to a supermarket and looking for bananas but not being able to use the word 'banana'," she says. "Then, add a different accent and not knowing all the words. It's going to be really hard."
Although he made new friends quickly, often through weekend soccer games, Claus says adjusting to his new life was hard. "I was pretty lonely. For South Americans, you have to be the man, the macho, you can't talk about emotion."
Claus found additional support through his three brothers, who all now live in Perth. They know they can call each other in a crisis, most likely in Spanish.
Australian migrant history has often been hardest on men, says curator at the Immigration Museum in Melbourne, Moya McFadzen.
"Think of the men sent from Cantonese-speaking southern China during the gold rush. They're a real example of how difficult it can be when you come out alone … There was a high degree of suicide documented with that group," she says.
"That's about loneliness, isolation and prejudice, and, I guess, an instance of 'failing' when you didn't make the fortune you thought you would."
Yetty: I met my 'sister from another mother' in a fellow migrant
Yetunde 'Yetty' Aderonke Daramola, 43, and her husband Chris moved to Melbourne from Lagos, Nigeria, in 2015 for a better future for their family.
With a law degree and more than 10 years' professional experience, Yetty says she worked a good share of jobs she was overqualified for in Australia. She set herself targets for job applications and filled them out on her commute to the call centre where she worked.
It took almost being locked in her son's school overnight, crying and facing heavy locksmith fees for collecting him late, that made her appreciate she also needed a support network:
"If this was in Nigeria, this wouldn't have happened," she says. "I decided I was going to try and make friends."
SBS Voices: The mysterious and beautiful algorithm of friendship
Yetty actively pursued friend-making activities, and then her career took off. First in the Department of Justice, then at La Trobe University, where she finally met the friend that understood both her Nigerian and her Australian identities.
"We started as friends, but now she's more like a sister from another mother," Yetty says about her Romanian friend Antoanela. "She is someone I can absolutely call on if I need help. She just really gets me. She knows when I'm worried, when I'm anxious. And, she taught me how to op-shop!".
Yetty found commonalities with her new friend; a shared love of Nigerian writer Chimamanda Ngozi Adichie, and cultural sensitivity. "She knows that I'm not wearing my hair in braids because I've just been in Bali," laughs Yetty.
"It's such a relief, I can really be myself."
Dr Westcott says there is often a pattern for migrant friendships; first, other migrants provide friendly 'social bridging', this then moves into 'social bonding', the gradual development of connections based around shared interest. It varies on the individual but takes roughly five years, she says.
"We know that there were friendship groups formed on the shipboard journey [to Australia] which could take four to six weeks," says Ms McFadzen.
"People were in combined spaces and made friends often within their cultural groups, but sometimes between cultural groups as well."
Carolina: 'Close friendships come with time'
For Carolina Quintero, 43, from Colombia, friendships have developed when she's had time to invest in them.
"My friends here in Australia are from the time of my English course, where I had a lot of time to share," she says of her initial move to the country in 2003.
Amid drinks and lunches with the group, Carolina also met her future husband.
Starting a family together in 2011 introduced Carolina to a mother's group that then produced another set of social connections that nine years later she still cherishes.
"You have the time to talk, and at a time when you are so vulnerable, that the support makes your friendship stronger," she says.
Now a lecturer at RMIT's School of Fashion and Textiles and a mother-of-two, Carolina hopes others understand the unique challenges faced by new migrants in Australia – particularly by those who speak other languages or accented English. 
"It doesn't mean you cannot understand and be part of society," she says.
For Claus, Yetty, and Carolina, they all believe despite the challenges of resettling and making friends somewhere new, it is worth it.
"It's important for newly arrived people at any time to be able to interact and be accepted by the people who are already here," agrees Ms McFadzen.
"In a way, that's at the heart of the original idea of multiculturalism."
International Day of Friendship is marked on 30 July.
Fernanda Fain-Binda is a freelance writer who arrived in Melbourne from the UK in 2016.
If you would like to share your story with SBS News, email [email protected]
Readers seeking support with mental health can contact Beyond Blue on 1300 22 4636. More information is available at Beyond Blue.org.au. Embrace Multicultural Mental Health supports people from culturally and linguistically diverse backgrounds.
Latest & Breaking Australia News Today Headlines: More Updates