Australia News
NSW records 207 new locally acquired coronavirus cases and one death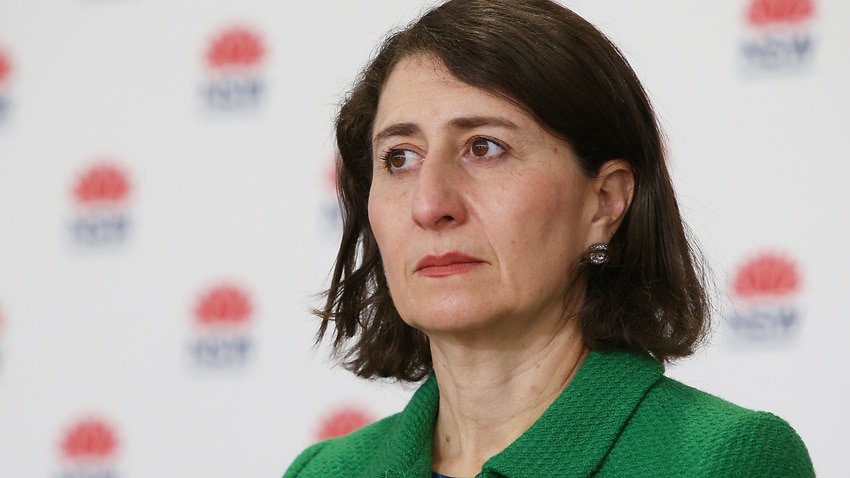 News Today
||
Headlines Today
NSW recorded 207 new local COVID-19 infections and another death on Monday, with at least 50 of the latest cases infectious in the community.
A man in his 90s from south-western Sydney died at Liverpool Hospital on Sunday, after receiving one dose of the AstraZeneca vaccine in April.
Chief Health Officer Kerry Chant said it highlighted that two doses of the vaccine were more effective.
"There is an opportunity to bring forward your doses," Dr Chant said.
"Please, anyone who has had an AstraZeneca shot with a spacing of four weeks, come forward and get vaccinated."
NSW Premier Gladys Berejiklian also urged people to get vaccinated, saying no COVID-19 patients in the state's ICU wards had received both doses of the vaccine.
"August is the month where we all should come forward and get vaccinated," she told reporters.
"It will be a combination of seeing where the case numbers are in a month's time, as well as the rate of vaccination, that determines what August 29 looks like.
"I have been saying for some months that 80 per cent of the adult population vaccinated would get us freedoms beyond no more lock downs, and that is 10 million jabs."
There have been four new cases at Wyoming Nursing Home in Summer Hill, with Dr Chant saying that 18 patients and two staff had so far been impacted.
Workplace transmission
Dr Kerry Chant urged workplaces to check their COVID-safety plans, pointing out that staff kitchens and tea rooms are an obvious place for transmission.
"What we are seeing, sadly, is a number of transmissions in work places, some as many as 30 colleagues in some work places that have been infected," Dr Chant said.
"It is critical that people don't work whilst they have got symptoms but also you can take the proactive step of choosing to get vaccinated.
"That will protect you, your loved ones and also your colleagues at work."
Dr Chant said the government wanted to vaccinate workers in high-risk settings such as meat processing plants, distribution centres and freight companies that needed to be operational to support the community.
"We want to pre-emptively get into those workplaces, those high-risk work places and vaccinate them and also call out for young people," she said.
"This outbreak in south-western Sydney has been largely a very young demographic which reflects the fact that the majority of people are staying at home but those that have to work in those essential industries are going out and they tend to be younger. 
"That is what is driving the transmissions, both back into the household and in the work places."
ADF joins police effort
The Australian Defence Force has been deployed to bolster efforts to control virus transmission.
Deputy Commissioner Gary Worboys said police were checking on people that had tested positive to COVID-19 or were subject to orders.
"My understanding is well over a thousand checks have been made already," he said.
"That will continue this week and will be ramped up."
Latest & Breaking Australia News Today Headlines: More Updates