Australia News
Omicron testing underway after passengers with COVID-19 arrive in Sydney from Africa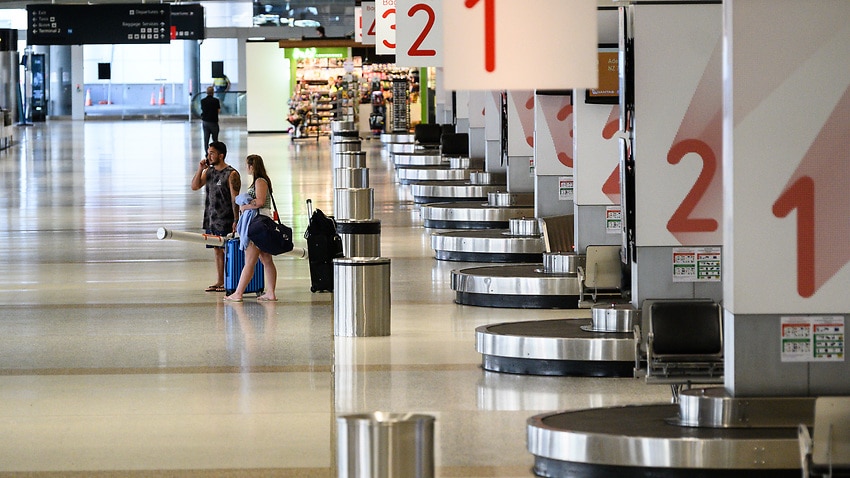 News Today
||
Headlines Today
 The two arrivals are in special health accommodation and twelve others on the flight from Doha who'd been in the region will do two weeks' mandatory quarantine, under new federal government rules.
The new variant, named Omicron by the World Health Organisation on Saturday, has been detected in South Africa, Botswana, Hong Kong, Israel, Belgium and the United Kingdom.
It has double the number of mutations as the Delta variant, which sparked a third wave of outbreaks and lockdowns in Australia this year.
Flights from South Africa, Namibia, Zimbabwe, Botswana, Lesotho, Eswatini, the Seychelles, Malawi and Mozambique will cease for two weeks under "precautionary" new federal government measures announced on Saturday.
Non-citizens who have been in those countries aren't allowed into Australia.
Australian citizens and their dependants face mandatory two-week quarantine if they have been in the region.
NSW, Victoria and the ACT will make all overseas arrivals quarantine at home for 72 hours.
People already in the state who have been in the nine countries in the past two weeks must isolate for 14 days and be immediately tested.
Anyone in those jurisdictions who have been to the nine countries in the past 14 days must get a PCR test and quarantine immediately.
In response to Omicron, South Australia extended the length of its quarantine requirement for fully-vaccinated Australian international arrivals to two weeks, and made small changes to its interstate arrival regime.
West Australian Premier Mark McGowan announced SA would be designated "low risk", introducing a quarantine requirement for international arrivals from the state.
He said it was necessary because of quarantine requirements being loosened in recent days.
The changes mean WA is only allowing quarantine-free travel from Tasmania and Queensland. A hard border remains in place for the other state and territories. 
Tasmania will bar entry to people who have been in southern Africa unless they have first completed two weeks of supervised quarantine on the mainland.
Commonwealth Chief Medical Officer Paul Kelly said Omicron was spreading quickly, but it wasn't clear that it caused more severe symptoms than existing strains.
It is not yet known whether existing vaccines are any less effective against the new variant than prevailing strains.
Nearly 1,500 new coronavirus cases were reported nationally on Saturday, including 1252 in Victoria, 235 in NSW, seven in the ACT and one each in Queensland and the Northern Territory.
Five more deaths were recorded in Victoria.
On the latest figures, 92.2 per cent of people 16 and over in Australia have received at least their first vaccine dose and 86.55 per cent both.
Latest & Breaking Australia News Today Headlines: More Updates