Australia News
One in three parliamentary staffers say they have faced sexual harassment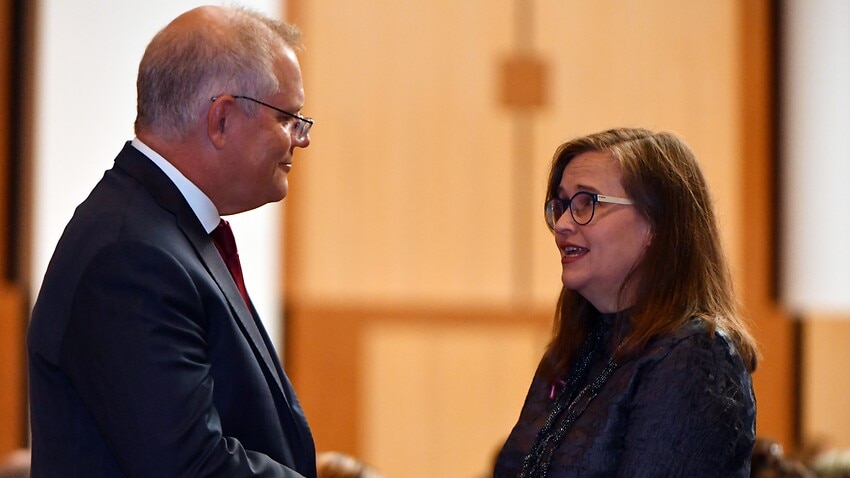 News Today
||
Headlines Today
It also recommends that all parties need to push for gender parity to change the workplace culture, the creation of a new code of conduct for MPs and their staff, and enforcement by an Independent Parliamentary Standards Commission. 
The report investigated concerns of bullying, sexual harassment and sexual assault allegations in parliament based on contributions from more than 1,700 people. 
Prime Minister Scott Morrison fronted reporters in Canberra following the report's release, saying he was committed to acting on its recommendations. 
"We all share in the ownership of problems set out in this report – but we all share in implementing the solutions," he said. 
The report also found parliament has proven not to be a safe environment to work in.
"While we heard of positive experiences of work within the Parliament, there were others who shared experiences of bullying, sexual harassment and sexual assault," Ms Jenkins wrote in the report.
"Too often, we heard that these workplaces are not safe environments for many people within them, largely driven by power imbalances, gender inequality and exclusion and a lack of accountability."
"Such experiences leave a trail of devastation for individuals and their teams and undermine the performance of our Parliament to the nation's detriment."
Current and former politicians and staffers were among 1723 people, mostly women, who contributed to the review that involved nearly 500 interviews.
Mr Morrison said the "power imbalance, gender imbalance [and] lack of accountability for behaviour" identified within parliament's workplace culture was unacceptable.
"I want to stress that just because this is a challenging and demanding environment … this is no excuse whatsoever to normalise inappropriate, unhealthy and unprofessional behaviour," he said.
He also thanked former Liberal staffer Brittany Higgins, whose alleged rape in parliament was a catalyst for the review.
"I do thank her for standing up and speaking up," Mr Morrison said.
"Her voice has been listened to."
More to come.
Latest & Breaking Australia News Today Headlines: More Updates