Australia News
Pressure continues to mount for inquiry into historical rape allegation against Christian Porter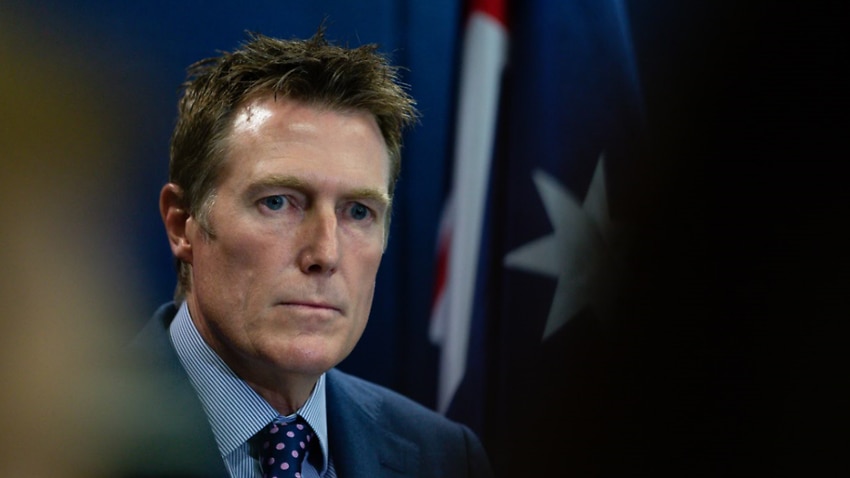 News Today
||
Headlines Today
Pressure is continuing to mount for an independent inquiry into the historical rape accusation made against Attorney-General Christian Porter.
Mr Porter, who came forward yesterday publicly denying the allegation, has rejected calls to stand aside from his role, saying he's become a victim of trial by media and the rule of law would be worthless if people lost their job based on accusations alone.
The allegation against him relates to a historical rape complaint, said to have occurred in 1988 when he was 17 years old and the alleged victim was 16 years old.  
"It just didn't happen," an emotional Mr Porter told reporters on Wednesday.
"Nothing in the allegations that have been printed ever happened." 
But there are calls for Prime Minister Scott Morrison to hold an independent inquiry to examine the allegations and whether further action should be taken. 
NSW Police on Tuesday closed their investigation into the rape allegation put to them in February last year by the woman at the centre of the complaint, a Adelaide woman who took her own life. 
The South Australian coroner is also investigating the circumstances around her death and currently considering whether to conduct an inquest. 
But Labor Senator Penny Wong insists an independent inquiry is needed to review the allegations and whether Mr Porter should be stood aside from his role.
She said such an investigation would assure Australians whether they should have confidence in Mr Porter to remain the nation's first law officer.
"We have serious credible allegations about our attorney general and the prime minister really needs to really stop looking at this as an issue of clear political management," she told ABC radio on Thursday.
"The reality is unless there is some form of investigation … these questions will continue."
Independent MP Zali Steggall has also backed calls for an independent inquiry.
"The Australian public deserves to know exactly what is the case. What evidence is there?" she told the Nine Network. 
"We have to have the Australian public satisfied that he is a fit and proper person to be in that role." 
Greens Senator Larissa Waters has accused Mr Morrison of trying to sweep the allegations "under the carpet" by not pursuing an independent inquiry. 
"We need an independent inquiry into these allegations," she told the ABC. "You cannot have unresolved allegations surrounding the most senior law office of the land." 
The lawyer who represented the woman at the centre of the allegations has also called for an independent inquiry. 
Mr Morrison said on Thursday further investigation could undermine the rule of law, given NSW Police closed its probe because of a lack of admissible evidence.
"You will be aware of the terrible things that can happen in a country where the rule of law is not upheld and is not supported," he told reporters.
"The rule of law is essential for liberal democracies and we weaken it at our great peril."
Treasurer Josh Frydenberg has also rejected calls for a new inquiry.
"There is one authorised body to deal with such serious criminal allegations and that is the police," he told ABC radio.
"Christian Porter is entitled to the presumption of innocence and the rule of law needs to apply here."
Mr Porter has himself questioned the process of an inquiry going ahead, concerned it would force him to "disprove something" that he says "didn't happen". 
He has taken a short period of leave for his mental health.
If you or someone you know is impacted by family and domestic violence or sexual assault, call 1800RESPECT on 1800 737 732 or visit 1800RESPECT.org.au. In an emergency, call 000.
Readers seeking support with mental health can contact Beyond Blue on 1300 22 4636. More information is available at Beyondblue.org.au. Embrace Multicultural Mental Health supports people from culturally and linguistically diverse backgrounds.
Like this story? Here's where else you can find SBS News content and follow us:
SBS News website: Save our website sbs.com.au/news as a favourite. 
SBS News app: Download our app from Apple's App Store or Google Play and subscribe to the alerts.
SBS News newsletters: Get the latest delivered to your email inbox by subscribing here. 
Apple News: Follow the SBS News channel here on an Apple device.
Twitter: Follow us at twitter.com/SBSNews
Instagram: Follow us at instagram.com/sbsnews_au
YouTube: Subscribe at youtube.com/c/sbsnews
TikTok: Follow us at tiktok.com/@sbsnews_au
Reddit: Join us at reddit.com/r/sbsnewsau
SBS also publishes news in 68 languages online and on radio. Find your language at sbs.com.au/language.
You can also find stories from Dateline, Insight, The Feed and NITV on their websites and social media platforms.
Latest & Breaking Australia News Today Headlines: More Updates