Australia News
Single-use plastics like straws and cutlery are now banned in South Australia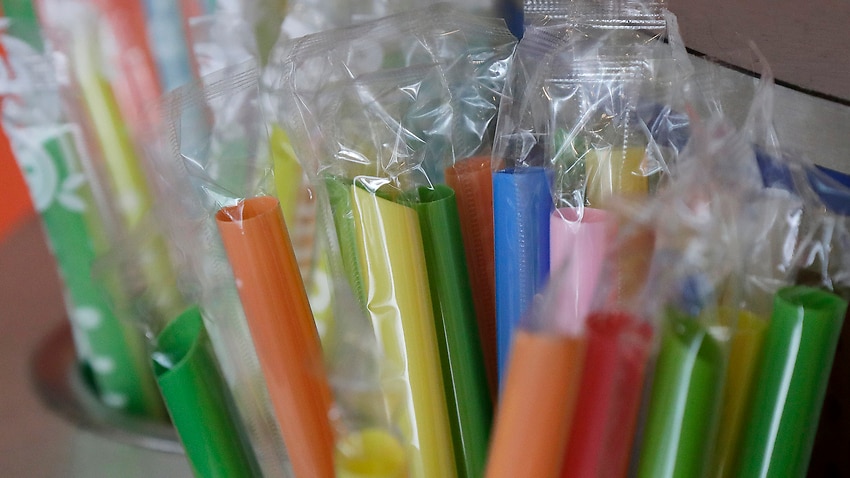 News Today
||
Headlines Today
South Australia's nation-leading ban on single-use plastics, such as straws and cutlery, has come into force, with the government targeting other items to add to the prohibited list.
State parliament passed the legislation in September but the government delayed implementing the measures until Monday because of the COVID-19 pandemic.
Environment Minister David Speirs says the new laws ban the sale, supply and distribution of a range of single-use items.
He says more will be added to the list in early 2022 including polystyrene cups, bowls and plates.
Fines can be issued for any businesses that don't comply but, with strong consumer support for the new laws, the government believes companies will be happy to embrace the change.
"By being a first-mover nationally we've already seen businesses who manufacture re-useable and compostable alternatives start to set up in South Australia," Mr Speirs said.
"Our ban will have significant economic benefits and create local jobs, as well as being good for the environment."
The Victorian Government has pledged to ban single-use plastics by 2023.
The Australian Packaging Covenant Organisation – a collaboration between federal and state governments and industry – has a national target to phase out of "problematic and unnecessary single-use plastics packaging" by 2025.
The move would bring Australia closer in line with China, which introduced tough new laws on single-use plastics to curb its waste problem.
In 2020, China's National Development and Reform Commission issued a five-year roadmap to reducing waste.
The policy called for a nationwide ban on plastic bags by 2022, as well as a 30 per cent reduction in the use of single-use plastic items by restaurants.
Hotels were told that they must not offer free single-use plastic items by 2025.
A Europe-wide ban on single-use plastics, including straws, cutlery and cotton buds came into effect in January 2021.
EU member states also have to achieve a 90 per cent collection target for plastic bottles by 2029, and plastic bottles will have to contain at least 25 per cent of recycled content by 2025 and 30 per cent by 2030.
Latest & Breaking Australia News Today Headlines: More Updates