Australia News
These children live in inner-city Sydney but didn't have reliable internet access – until now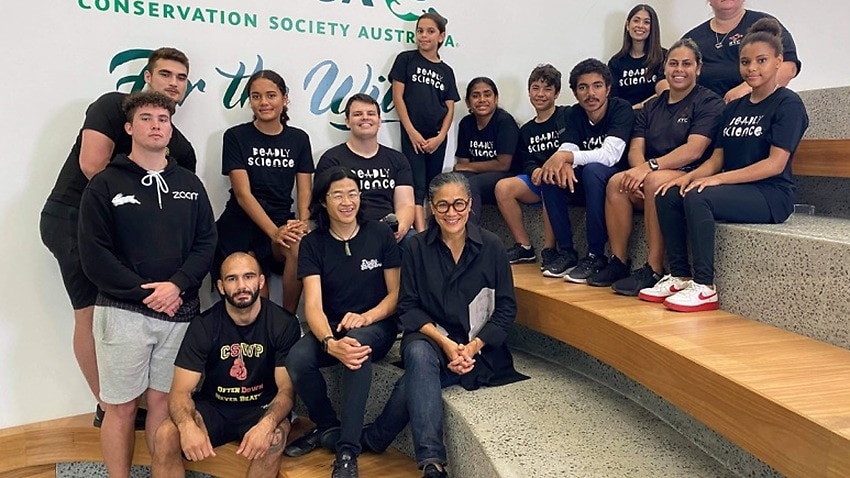 News Today
||
Headlines Today
The past few years have seen Corey Tutt embark on a nationwide mission to make sure young Indigenous children across remote parts of Australia have access to science and early learning books.
The Kamilaroi man's efforts as part of his charity Deadly Science saw him recognised as the 2020 NSW Young Australian of the Year.
Recently, he turned attention to somewhere a little closer to home, helping an Aboriginal-owned community space in inner-city Sydney upgrade its learning equipment.
Despite Redfern Youth Connect's (RYC) central location in Australia's most populous and built-up city, getting children connected to the internet there has not been cheap or easy. 
"They've been on prepaid internet, which is about $330 a month [and] the bill to get them a phone line was $1,500 dollars. When I heard that, I simply just said 'no'. I needed to do something," Mr Tutt told SBS News. 
Mr Tutt organised new phones and computers to be donated to the centre and launched a GoFundMe to help pay for the new wi-fi set up.
"Everyone in Australia deserves access to the internet. Leave no one behind," one person who donated to the campaign commented. 
RYC, founded in 2015, aims to provide a space for local Indigenous children to gather, exercise and do school work while fostering a sense of community. 
The centre is youth-run and also takes the children out on excursions.
Centre co-founder Aunty Margaret Haumono and her partner Solomon mostly fund the organisation on their own.
"We have a huge gratitude to [Corey] and the Deadly Science team," she said.
"We are so grateful for the help."
When he started Deadly Science in 2018, Mr Tutt was mentoring young Indigenous children in Redfern as a volunteer.
While recent months have seen him expand his focus to other parts of Australia, he said he wanted to maintain roots in Redfern.
"I see [RYC] as a safe space for young people to come to a place that is Aboriginal-owned, on Aboriginal land, and be young people without the stigma," he said.
"It's a treasure to our community … I'm going to be forever grateful for the people at RYC for what they're doing for our young people."
With in-person learning significantly wound back this year due to the coronavirus pandemic, a lack of internet access has further stifled some of Australia's most disadvantaged kids.
Last month, research by children's education and poverty charity The Smith Family found a lack of digital access to be one of a number of key issues of concern impacting Australian students in 2020.
The charity's November Insights report – a snapshot of the difficulties faced by children over the first nine months of the pandemic – found one in five of the 57,000 students on one of its support programs did not have a home computer with reliable internet access.
Multiple children often shared one device and some families have purchased more devices for remote learning, creating a financial burden, the charity said.
Mr Tutt said it was important every young person has access to education and a safe space where they can learn and pursue their passions.
"Science is hope and education is freedom," he said.
"You know, not every kid that I work with down in Redfern is going to become a scientist, but I'm sure as hell gonna work to make sure they believe they can."
Latest & Breaking Australia News Today Headlines: More Updates